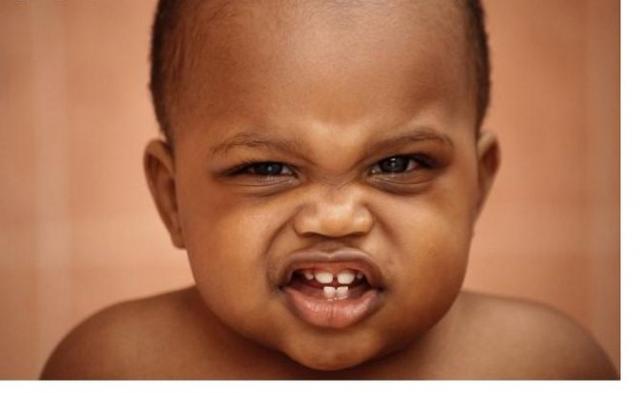 Africa is a vast continent with a large number of diverse tribes and ethnic groups and as such, has a wealthy bank of baby name inspiration.
You might be wondering, what's so special about a name? The issue of names and naming in Africa is always taken very seriously as it is believed that a person's name goes a long way to chart the course of his or her life.
Africans have this ideology that there is some kind of vital force in everything. And when a name is given to a child, it is to equip the child with all the vital force necessary for him/her to succeed in dealing with any problem or to make a positive impact in the society.
Asides that, a name links you to a past- to your history, tradition, and cultural celebration. It is so fundamental that even if you want to look back and see where you came from and dig into your roots or lineage, you must first begin with your name.
African names go very much beyond the individuals to whom they are given. It is connected to many centuries of history that contributes to shaping and defining the true personality of the African people. It tells stories of communities, paints pictures of glory and greatness, and has the power to keep in memory victories of the past and promise prosperity for the future. They are usually passed from one generation to another in a bid to restore, maintain or create a sense of honour.
One of the things that are relatively common about traditional African names is that the grandparent or older person usually is the one that would choose the name.
Whatever traditional African name a baby is given, is largely influenced by several factors including the day, time or season a baby is born, how the baby looks, and the circumstances surrounding the birth.
See Also: 50 Worst Names Ever: Baby, Last, Band, Boy, Girl Names
A child's name could also be dependent on the order of birth, especially when they are twins. Here, a person does not need to explain whether they are the eldest or youngest of their siblings because their names tell that much. For instance, the Yoruba tribe of Nigeria refer to the first twin as Taiwo (first to see the world) and the second as Kehinde (came after). Similarly, the Kalenjins in Kenya call the firstborn Yator (first to open the way) and the last born Towett (last).
Parents in some African countries usually name their children after famous political figures, with the hope that they would one day become as successful as the people after whom they are named. The Luos people of Kenya are particularly known for this. Also, many parents express their religious beliefs through the names they give to their children. Across the length and breadth of the continent, many local names have religious connections. Among the Igbo and Yoruba tribes in Nigeria, a name that begins or ends with Chi, Chukwu or Oluwa has some kind of reference to the supreme God.
It is common in Africa to see people bearing more than one name- for example, a name from their tribe, a religious/faith-based name, and a name arising from the day, or time of day they were born.
In some parts of the continent, a person is named as soon as the umbilical cord falls off while a child in some other parts earns a name after seven days. In some cases, a person is given one name and then, at eleven or twelve, would get an adult name.
So there are variations of names and methods of naming but one thing that is relatively common is that African names have meanings.
Meanwhile, in Africa, the male child is revered more than the female child, it is the dream of every man to have at least a male child in his lifetime, someone that can carry on with the family lineage.
There is this belief that the female child will eventually get married into another family while the male stays back and takes over from the father. Africans take names seriously, and the male names are quite different from the female.
Here is a list of African boy names that will suit your baby boy.
Read More: 200+ Cute and Unique Baby Girl Names and Meanings
Selected African Boy Names
1) Adelaja
2) Adetokunbo
3) Adigun
4) Adom
5) Adunbi
6) Afework
7) Afram
8) Agyeman
9) Abasi
10) Abeeku
11) Abejide
12) Abidugun
13) Abiola
14) Abudakar
15) Achinike
16) Addae
17) Addi
18) Ade
19) Adebayo
20) Adegoke
21) Bagenda
22) Bahemuka
23) Baingana
24) Bakari promise
25) Balondemu
26) Bandele
27) Banga
28) Bategeka
29) Bayana
30) Berhanua
31) Birtuka
32) Birungi
33) Babafemi
34) Babatunji
35) Badru
36) Badu
37) Chioke
38) Chitundu
39) Chukwudi
40) Chi
41) Chijoke
42) Chinan
43) Coffie
44) Commie
45) Daudi
46) Dawit
47) Dayo
48) Deg
49) Dembe
50) Dulana
51) Danladi
52) Dulani
53) Dumaka
54) Elewa
55) Enani
56) Ekundayo
57) Essien
58) Ewansiha
59) Fariji
60) Fenuku
61) Fanta
62) Fethee
63) Fynn
64) Ganya
65) Gezan
66) Gonza
67) Gainde
68) Galabba
69) Goredenna
70) Gyasi
71) Gowon
72) Hamadi
73) Hanif
74) Haoniyao
75) Habib
76) Haruna
77) Haji
78) Hakim
79) Idi
80) Idogbe
81) Ilom
82) Imasu
83) Ipyana
84) Iroagbulam
85) Issa
86) Itembe
87) Ifeanyi
88) Iben
89) isioma
90) Ibru
91) Jaman
92) Jata
93) Jibade
94) Jima
95) Jideofor
See Again: 200 Unique African Girl Names and their Meanings
96) Jide
97) Jabulani
98) Jafari
99) Jimiyu
100) Juma
101) Kave
102) Kayin
103) Kayonga
104) Keanjaho
105) Kelile
106) Kemi
107) Kesse
108) Kokayi
109) Kovan
110) Kpodo
111) Kudzai
112) Kuende
113) Kwabena
114) Kabiito
115) Kabonero
116) Kakyomya
117) Kami
118) Maskini
119) Mawalawde
120) Mazi
121) Mbwana
122) Mekonnen
123) Merille
124) Miruts
125) Mugisa
126) Muhairwe
127) Mukasa
128) Mulumba
129) Musisi
130) Musoke
131) Muwanga
132) Mwaka
133) Mwake
134) Natukundo
135) Nikusubila
136) Njere
137) Nkrumah
138) Nnamdi
139) Nando
140) Nnaemeka
141) Nsubuga
142) Nuwamanya
143) Nyakoojo
144) Nakisisa
145) Nangila
146) Nangwaya
147) Nassor
148) Obadele
149) Oban
150) Obaseki
151) Obinna
152) Obaseki
153) Olu
154) Remi
155) Raheed
156) Rabiu
157) Semanda
158) Shomari
159) Simba
160) Sisay
161) Sisi
162) Siwazuri
163) Sono
164) Sowande
165) Sultan
166) Thenga
167) Tian
168) Tichawonna
169) Tombe
170) Tongo
171) Teruworq
172) Tukesiga
173) Tusuubira
174) Tyehimba
175) Tajiri
176) Tapy
177) Tefere
178) Teka
179) Ugo
180) Uba
181) Umaru
182) Udoka
183) Umija
184) Wanniya
185) Wasswa
186) Waloga
187) Weke
188) Yanapay
189) Yohannas
190) Yahcay
191) Yorkoo
192) Yusuf
193) Zewde
194) Zinyeza
195) Zira
196) Ziwa
197) Zoputan
198) Zula
199) Zulan
200) Zawadi