Maybe you should quietly do a survey of the average number of people who upload absolute unhelpful things and ideas on social media and tell me if your grandmother was wrong when she says she's worried about this volcanic generation. There are quite some concerns about the "youths of today" like they put it. As if there is this fear that we are finally going to ruin the world. What can we say, in Africa, the elders know better, I suppose. However, as much as the older generation panic, the younger generation are not all guilty of not wearing the appropriate head size on their shoulders. Some have actually proven themselves worthy of being faithful descendants of the African soil, setting the pace for others to follow.
Africa is proud to present innovative and vibrant pioneers who see the need to take charge of the development of their people; tirelessly working towards the greatness of the continent through entrepreneurship, selfless acts of charity and genuine concern. You become a hero when your life's story becomes a challenge and a transformation tool for the growth of someone else.
These "proudly" African entrepreneurs, pioneers and patriots are a proof that there is definitely some good in and for our generation, and that Africa can indeed come up with practical and effective initiatives to better our continent. By proving that we are not a helpless race and a global problem after all, they deserve to be emulated and applauded for it. Africans are a people who have learnt to be strong and relentless against all odds; a people who yearn for long-lasting and practical good in the system. These tenacious and daringly innovative persons have made it a lot easier in the sense that any form of limitation not to do good and represent your origin will merely be a figment of the imagination.
It appears the seriousness of the African socio-economic condition has served as a prompter to actually do good; making us twice as hardworking. Like they say, every social problem is a business opportunity. Most of these people's effort were motivated by the lack they felt or noticed in the society at certain points in their lives.
1. Musinnguzi Richard
Richard is an animator and architectural designer; the brain behind the 'Katoto' animation cartoon. He employed the use of the indigenous language and characters. His aim for doing this was to rekindle the sense of cultural identification through the promotion of Ugandan indigenous language and the culture in general. I've often wondered why there isn't much of animated African movies, though some have come out on print. However, knowing that people like Musinnguzi are out there gives assurance for bigger things to come in African entertainment. He has also produced animated commercials for a chain of reputable companies and banks. Musinnguzi has been graced with the first ever Ugandan Diaspora Innovate Award which comes with a benefit of possible mentorship and scholarship abroad. The 24-year-old chap is clearly doing well for himself.
2. Derreck Kayongo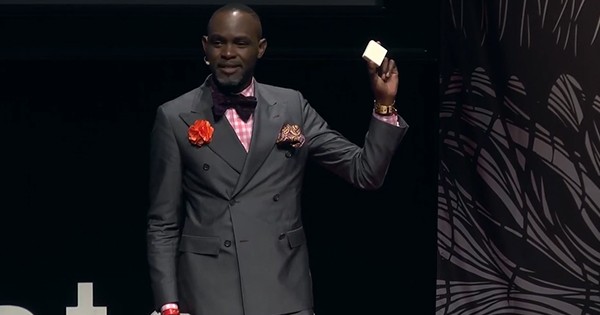 Global soap project is a non-profit organization that emerged as a passionate concern for Derreck Kayongo to do something helpful for his home community. Kayongo would assemble partially used soaps from five-star hotels in Atlanta with his wife, Sarah; they succeeded in their recycling experiments and consequently made a successful health impact in their community. In 2011, CNN, recognized the child refugee with an award as one of the top 10 CNN Heroes; one of the people who have the burning desire for positive change in the world around them. The Global Soap Project supplies millions of soap bars to 32 communities in the remotest parts of Africa- communities that desperately need health attention and care. Imagine what would have become of these regions if there was no means to soap during the Ebola epidemic? In partnership with Clean-The-World, the global soap project is currently in charge of the distribution of the soap while the afore-mentioned NGO takes care of the recycling.
3. Solome Lemma
Solome is in the fore front of generating aid from all over the world for the good of motherland. She is a strong supporter of the promotion of the budding collaboration of Africans across the continent and in the diaspora. Somehow there is now this revamp in the patriotic mentality of Africans abroad. The 21st century African in diaspora is now (probably) more patriotic than you know, sometimes even more than the Africans who are home. I believe this is the tendency that has spurred up the African In the Diaspora( AiD) initiative which is Solome's brain child. In an interview with Jacqueline Sibanda, Solome says she knew as a child that she would give back to the African community through her education and career. The triggering point of this belief was when she lacked the funds to help the women in Liberia. That made her look into the relevance of Philanthropy, a course she is passionate about and faithfully promotes.
4. Laetitia Mulamula 
Ms. Mulamula is the Co-Founder and Vice President of the Eastern Africa Diaspora Business Council (EADBC), a U.S-based NGO, with the task of securing of infrastructural and economic development solutions and conveying them down to East Africa. She also has expertise in corporate strategic planning, energy generation and environmental matters. The NGO also works on public-private partnerships in East Africa and beyond; capacity building and the expediting of small and medium enterprise (SME) businesses; and upholding women and youth empowerment, in east Africa.
5. Chude Jideonwo
Chude Jideonwo is a Nigerian lawyer, award-winning journalist and media expert. He has a self-made success story, but the remarkable thing about it is that he achieved all of this right in the African soil. Our generation seems to be valuing more and more western based education and scholarships. Chude proved that trending notion wrong, while there might be excuses of a favorable social standard, he made it anyway, with what he has and where he was. Before now, Chude had worked with several media institutions – print and audio-visual alike. Chude is the co-founder of Red media Africa/The Future Project, a media company that has worked for both national and international brands. These serve as platforms where he expresses his concern for sound youth formation – they organize symposiums for youth empowerment and development. The youth today is a father tomorrow, investing in them now is the best thing that can happen to the community and for posterity. Lately, he has become famous for handling the campaign of the current Nigerian President, Muhammed Buhari but more importantly known for his idea of "the office of the citizen"- promotion of civic participation.
6. Mama Ekundayo
[youtube_video video_id="FgJ3pk_tQkA"]
The woman who was infamously famous for being a rare human being. At 94, she had taken in 469 orphaned and abandoned children in her home. All by herself she ran an orphanage right in her home.
 7. TY Bello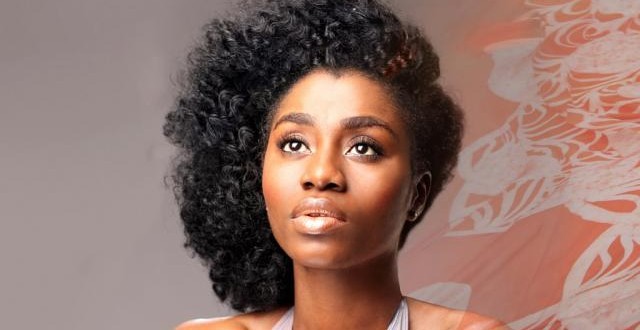 Ty Bello is a multi talented and patriotic Nigerian singer and photographer. From her encounter with the late Mrs Janet Ekundayo, Ty Bello said,
"The song is about a conversation between Toyin Subair, myself and Mrs. Ekundayo. That conversation made me realize how empty my life was. I saw someone who was doing a lot more than I was and had much less than I did."
This amazing encounter between these two ladies encouraged Bello to keep up in her own venture in improving the lives and well-being of orphans. Through her photography exhibitions, she raises funds for the course. She is also the director of the Link-a-Child NGO, a platform where people can reach out to orphanages and show their support.
8. Jordan Levy
Jordan Levy came up with the child oriented Ubuntu education initiative. This organization has been around for over a decade. Ubuntu education fund is an NGO that understands the need for education in the lives of children and teenagers, especially those who cannot afford it.  This has been their goal for the children in Port Elizabeth, South Africa, a community of 300, 000 people. They cater to the education requirements of these children from pre-school to college. The programs and activities of this group does not however exclude health and social services, they all go hand in hand.  The Ubuntu group objective is to ensure an in-depth transformation and growth of the children. Ubuntu education fund is fast growing into an international brand, with an external support system reaching the U.S and U.K; generating about $6.5 and $25 Million.
9. Rosemary Nyirumbe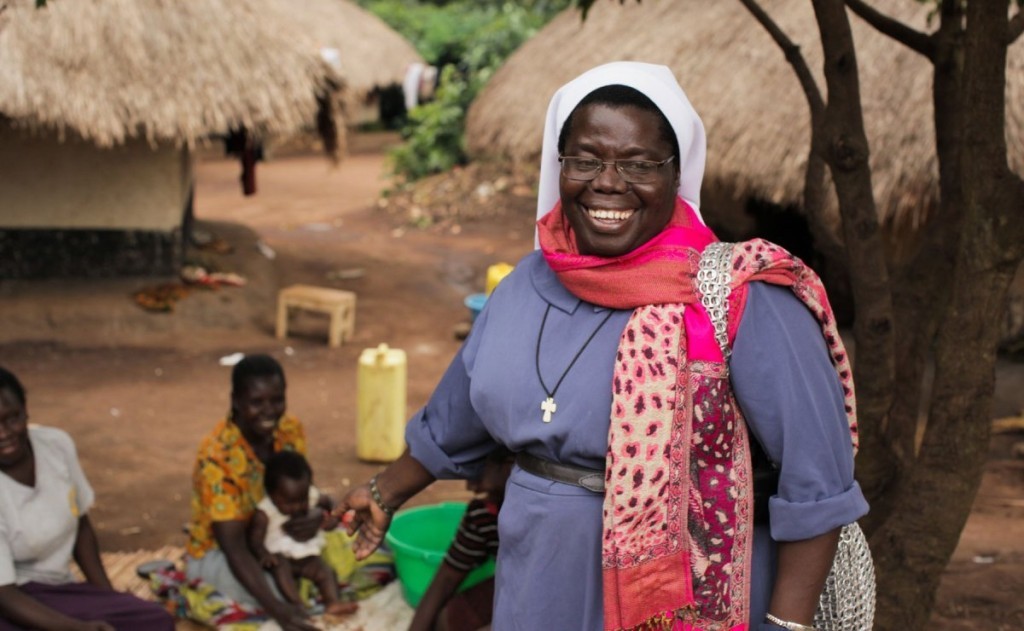 She is a CNN heroes award winner for unprecedented humanitarian services and the amazing course of fighting for the freedom and restoration of the dignity of women and children. Rev. Sr. Rosemary Nyirumbe is a Roman Catholic religious who did not just sacrifice her life for the love of God but has also taken the burden of giving lives back to the victims of the LRA-Lord's Resistance Army during the violent civil war that destroyed lots of lives in Uganda and South Sudan. The Lord's resistance army is a violent group formed in 1986 and led by Joseph Kony; by 2005, they have forcefully recruited about 66, 000 youths into their army. They ripped the community apart as plenty of girls were grossly abused and used as sex slaves. Sister Rosemary challenged the hopelessness inflicted on the people and went on to take care of the poor young victims; this she did with her sewing machine and tailoring skills. Over the years, Sister Rosemary has sheltered the affected victims of the war and has enrolled well over 2,000 girls in her vocational school, Saint Monica's Vocational School in Gulu, Uganda, where serves as a means of giving the young girls hope and rehabilitation. Through the skills they acquire there, they are taught to be self-sustaining and independent enough to better their families. Sister Rosemary is all for women empowerment (mother and child education); justice and peace; and general good of mankind.
10. Ndidi Nwuneli
Ndidi Nwuneli is an entrepreneur who has shown a stern belief in the need of leadership reforms in Africa as a tool to better the community. From an early age, she also had the grounding of giving back to the community. This mentality has been responsible for the undeniable faith she has in the course of raising better leaders for the African society. She obviously has a flair for good leadership and development. For more than a decade, Ndidi has been perfecting her leadership skills in finance strategies, networking, business planning and management, both internationally and within the continent. Ndidi is most famous for initiating and founding LEAP Africa, a non-governmental organization drawn to the course of reviving good leadership in the system as well as teaching the younger generation the necessary leadership skills, thereby making them better and productive people. LEAP is an acronym for Leadership, Effectiveness, Accountability & Professionalism. The organization emphasizes the need for disciplined, innovative and principled leaders. They give coaching services to both corporate bodies, institutions and individuals who are interested. It could be said that their core target is the African youth who will be leaders of tomorrow. Their impact, partnerships and services are seen in several west African countries. Ndidi is a board member of quite a number of establishments; alongside her husband; they co-own Sahel Capital and AACE Foods, an indigenous agro-processing company in Lagos, Nigeria.
To conclude, it's not always about money but being passionate for a good course. The simplest but sincerest act in the world is capable of changing a multitude of people even without their knowing it. Nelson Mandela did not become the icon that he is today because of the money he made but because of his belief in the freedom of his people. Success isn't about personal aggrandizement but about the message you are passing to someone else to become a better person. When you start living for the right reasons, people will notice and learn from you as well. Stop sitting around waiting for what Africa should do for you but get up and do something for Africa. It's either you are the problem or part of the solution.