Africa is the new frontier for entrepreneurship based on disruptive new business models. We are beginning to see many success stories emerging from the continent of Africa. Many African entrepreneurs are now pioneering innovative solutions, creating new markets, solving persistent problems, and generating new wealth; but how are they doing it? How can one make it in Africa today? Is it really possible to set up a new business in Africa and become very successful at it?
According to Paul Graham, investor and founder of Y Combinator, the best way to get a winning business idea is to not think of any but to think of which problems you can solve, "The very best start-up ideas tend to have three things in common: they're something the founders themselves want, that they themselves can build, and that few others realize are worth doing".
Business is all about solving people's problems, meeting people's needs, fulfilling people's wants. Africa has a lot that needs to be met and whoever that is solving or trying to solve that problem will be doing him/herself a favour
So, what businesses can one venture in to succeed in Africa? Here are African Business Ideas That Can Make You Wealthy:
1. Quality Internet and Mobile Services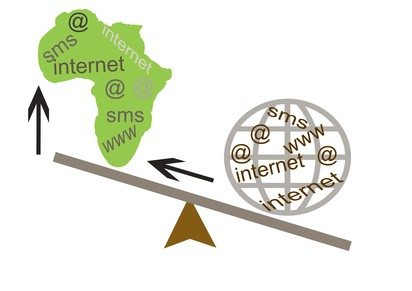 Many parts of Africa today do not have quality internet services, meanwhile most Africans rely on mobile phones for so many things ranging from banking to e-commerce transactions. Africa is all about mobile and apps and whoever that is building those apps or offering those telecom services will be the one to make it in Africa. According to a report by Nielsen Global Survey, "Mobile video is particularly prominent in Asia-Pacific and Middle East/African regions, where 74 and 72% of online consumers, respectively, report watching video on mobile phones at least once a month, and almost 40% (38% and 37%, respectively) say they do so at least once a day". A lot of Africans rely on satellite internet and cost of broadband is still high in some areas, and so whoever that is trying to solve that problem will make it in Africa.
2. Payment System
Even though PayPal is ubiquitous in the US and Europe and has become a leading online payment system, PayPal as we know is a global e-commerce business allowing payments and money transfers to be made through the Internet. Unfortunately not everyone can use Paypal for sending and receiving money as it is not available for all countries and most African countries cannot use services like Paypal. Billions of dollars are moved within and across Africa on yearly basis, this is one good business opportunity to pursue in Africa.
3. Jobs & Recruitment Services
While there are quite a number of Job websites and aggregators operating in several parts of Africa, there is still need for more placement and job recruitment websites to meet the demand in this part of the world.
4. Content Creation
Africa needs its local content and whoever that is providing that will become successful in doing so. As of now, Africa's biggest player in online content creation is iROKO Partners. What this company does is to assemble the world's largest online library of cool African content. It is a platform that provides Nigerians in the diaspora with Nollywood movies. Iroko has been dubbed "Africa's Netflix".
Wabona is another new startup based in South Africa which hopes to replicate the success of iROKO. Wabona which is a Sotho word for 'You See' is an online Pay-Per-View video streaming service. It will deliver African and international video content to markets in the African Diaspora. This is a gold mine and I still believe there are more opportunities in this area.
5. Power or Electricity Supply
Countries like Nigeria still face the problem of unstable Power supply. There's no doubt that electricity is the engine that drives industrialisation and improves communication as well as facilitates sound healthcare delivery system. Without electricity, there will not be proper development. A stable Electric power supply is the key for any nation and whoever that is trying to solve that problem whether by nuclear, solar, wind or hydro will honestly not only be doing good but will also get the reward that follows.