Between HIV and sanity of living is a very thin line. Especially in Africa, HIV/AIDS is one of the dreaded diseases of all times. It still doesn't have a cure but there are managerial medicare and anti-retroviral therapies rendered to the afflicted. It is also not in doubt that the African continent is not as affluent as other continents. This has affected the African standard of living which is not doing much good in redeeming the lives and future of the continent. As a traditionally conservative continent, Africa has inherent practices that have possibly spearheaded the prevalence of HIV/AIDS in many African nations such as; polygamy, blood oaths, circumcision, gender inequality and child marriage, to mention just a few.
With the accommodation of enlightenment, The 2010 UNAIDS reports that the rate of new infections has reduced in 22 countries and 12 others stabilized in sub-Saharan Africa. The truth of the matter is that there is not one country in Africa or the world at large that is free from HIV/AIDS, but the difference is that some countries manage it better than the others. In a naturally less privileged continent like Africa, it is rather pathetic that the quality of living diminishes the efforts made by patriots and devoted health workers in sensitizing and reaching out to people on the basis of rehabilitation and prevention. HIV/AIDS cases are predominant in Sub-Saharan and South Africa where the quality of living is not really like it should be. From several case studies and assessments of high-risk groups in different African nations, it can be emphatically said that the spread of HIV/AIDS is greatly linked to poverty, crime and prostitution. Crime is the second nature of a frustrated and desperate mind.
In retrospect though, African countries were victims of crude imperialism which did rub off on the people. The ruffian tendencies and impoverished state of living we hope to heal from but never forget, started as a result of colonialism. Africa is a continent of developing countries, and as such will be constantly battling with instability in the economy; and by extension telling negatively on the people. The slightest decline in the economy affects the potentials and course of achieving the HIV free generation. It is definitely not a far-fetched logic that people resort to several illegal practices to make ends meet. But as often said every bad habit has a negative health implication; Africa has proven this to be true with the current HIV prevalence rate in the continent.
1. South Africa
Prevalence Rate: 18.90%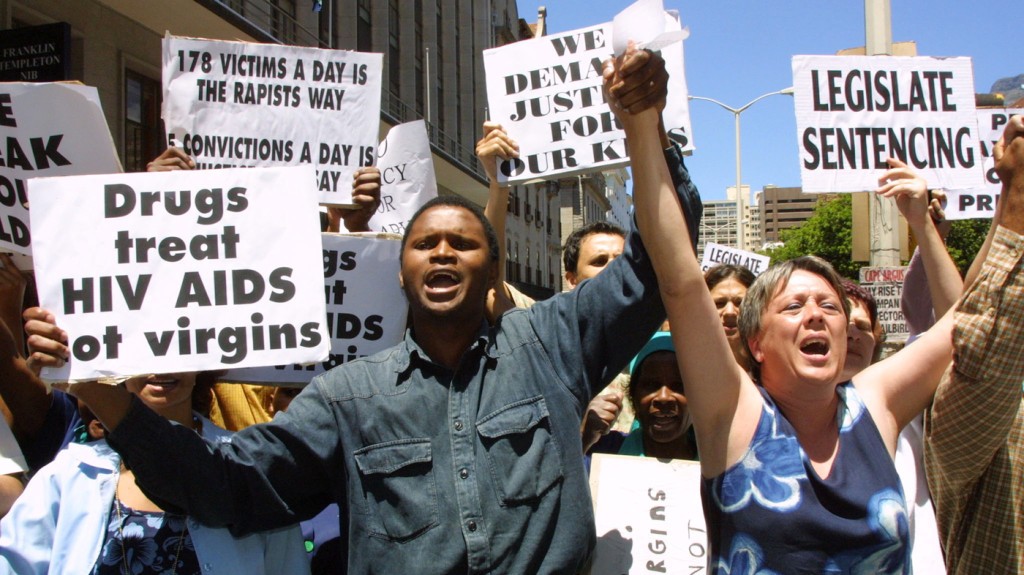 In 2012, The Human Sciences Research Council's (HSRC) Survey made it public knowledge that the total number of infected South Africans increased by 1.2 million people. Presently, there are about 7.1 million people living with HIV/AIDS in South Africa with about 110,000 deaths, making it the highest prevalence rate in the world. This development is so disheartening as it is also true that over 25% of schoolgirls are infected; 28.8% and 36% of middle-aged men and women respectively, are also infected. The escalation of the virus has made South Africa a major country expansively patronizing the anti-retroviral treatment (ART) programmes. In South Africa, the carriers of this virus are mainly the young women, who should be healthy enough to nurture the future of the nation.
As much as the increased HIV/AIDS rate is blamed on the successful ART programme, crime and poverty also played their parts in it. Just before the World Cup in South Africa, there were national debates to either protect or criminalize sex workers as they are believed to have helped the spread of the virus; worse still was the superstitious believe that intimacy with a virgin cures the virus. Consequently, a lot of females became rape victims as well as infected with the virus. All these without a doubt, skyrocketed the situation to the present degree. Though applauded for the reduction of poverty rate from 46.2% to 39%, millions of South Africans live in extreme penury. A direct consequence of this will be seen in the poor availability of health care in remote areas.
See Also: Monkeypox: Quick Facts About The Latest Deadly
Virus In West Africa
2. Nigeria
Prevalence Rate: 2.90%
Nigeria is a resounding name at any international occasion either for the good or the wrong of reasons. The UNAID records that Nigeria has 3.2 million people living with HIV/AIDS  with about 160,000 related deaths. 1.6 million Nigerian adults are infected while an estimated 270,000 children (0 to 14 years) are also living with the virus and an enormous 1.8 million children are orphaned due to HIV/AIDS. The Nigerian children and future leaders are clearly at the receiving end of this pandemic. On the other hand, crime is not a respecter of essence. There were reported cases of anti-retroviral drug fraud where drugs that were supposed to be given freely to patients were on sale. The living conditions of the average Nigerian man is actually not enough to make him not consider criminal tendencies such as reaping already infected victims off, drug abuse, prostitution among others. Unemployment poses its own threat while insufficient funding dampens the various means of educating and enlightening people about this killer disease.
3. Kenya
Prevalence Rate: 5.40%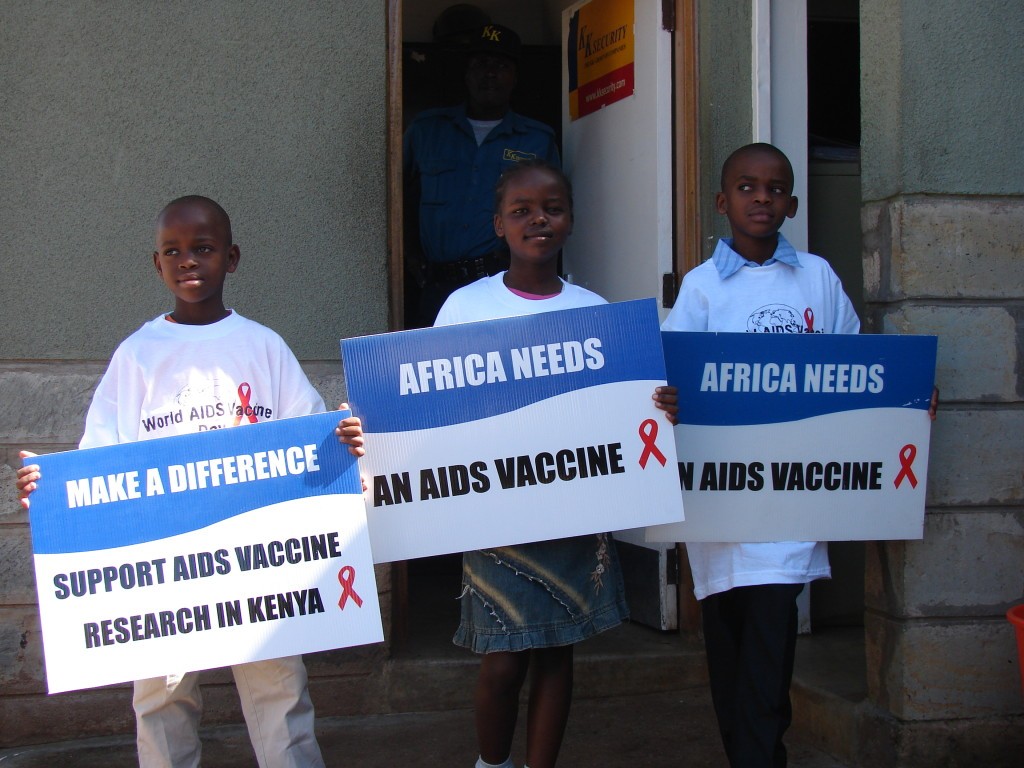 Kenya has about 840,000 children (aged 0 to 17) orphaned as a result of the virus; 1.6 million people living with HIV and about 36,000 HIV related deaths. Kenya is guilty of gross tourism and children prostitution. Prostitution is a direct result of a failing national economy; it is the order of the day in Kenya. From the age of 12-14, children are being lured into the skill in order to obtain the basic needs of life. Desperate mothers and ladies are willing culprits of this crime as it is illegal in Kenya. With this on the ground, sex trafficking is just one step away from the desperate teenage Kenyan girls. On the other hand, it is also known that the high rate of homosexual activities (also illegal) have contributed to a faster spread of this epidemic. While an illiterate who is really not on the bright side of life might be aware of what to do to promote his well-being, affordability of resources becomes another question.
Ignorance is not always an excuse for the turn out of awkward events in Kenya, rather it is the lack of means to acquire essential necessities. His psycho state is already as toxic as possible, up to the extent of seeking solace in drug abuse. A slum dweller is not necessarily interested in the prim and proper way of living, he basically wants to survive. That mindset alone is the motivation and blind justification for any crime committed during the process of fending for themselves. Unfortunately, this has not translated well in the fight against HIV/AIDS, and for Kenya's well-being as a nation.
4. Mozambique
Prevalence Rate: 12.30%
In Mozambique, 58% of all adults living with HIV within the year 2007 were women. According to a recent report by UNAID, 1.8 million people are currently living with the virus. Same old story – child prostitution and human trafficking both tower most in this country. The streets of Maputo are saturated with prostitutes who are patronized by long distance truck drivers who unfortunately have slimmer chances of being aware they are infected and need to be treated. It is believed that this trend has supported the escalation of HIV prevalence in the country. Migrants from Zimbabwe also form a huge number of women who come here with the assurance of making enough dollars from foreigners who visit, all in the bid of providing for themselves and their families. In 2012, the police discovered that some Mozambican girls were sold for as low as $2 while about 40 females were trafficked through the South African Borders for $1000.
Read More: Endometriosis: Everything You Need To Know About The Gynecological Disorder
5. Tanzania
Prevalence Rate: 4.70%
Sex Trade is also prevalent in Tanzania as it is recorded that 1 out of every 3 sex workers is HIV positive. Zanzibar is the most prominent spot for this transaction. There are 1.4 million infected people and 33,000 annual deaths in Tanzania. With an inefficient health sector, not much can effectively be done to remedy the epidemic situation. There are inadequate resources to obtain standard health services in the country. The Tanzanian government seem to be worsening the matter by the weak attention given to such practices as drug injection and female circumcision. Drug injection is one sure means of being infected with the virus. Often times the needles are used and re-used on several other people. Such is also the case with the instruments used for the female genital mutilation. Current research has shown that the practice makes women more susceptible to contracting the virus alongside other health complications.
6. Uganda
Prevalence Rate: 6.50%
The first case of AIDS in Uganda was in 1982; they came up with the ABC acronym of prevention methods. Uganda has always been open to the public about the HIV status of the country. Presently, there are about 1.4 million infected people and 28,000 deaths. Uganda has an estimated 6.5% adult prevalence rate and consequently, about 15% of children under 18 are currently estimated to have been orphaned. Unlike some lackadaisical governments, Uganda, as tough as it is, has been consistent and firm in the fight against the HIV virus. From the 1982 detection of the disease till date, they have come up with several strategies and techniques to erase the ugly effects of the epidemic in their nation- combining the pre-exposure prophylaxis (PrEP) treatment with an already expansive ART treatment programme, researching into the efficiency of microbicides in women, rehabilitation therapies and counselling.
Uganda is indeed giving it a worthy fight as could be seen in the increased attendance of students in schools. Notwithstanding all the efforts of the Ugandan government, stigmatization is one major problem to be addressed in the country. It is absolutely repugnant to circumcise the females, but the Rakai community has proved that male circumcision has reduced the susceptibility to HIV virus to a 50%-60%. South Africa has also conducted the same research and found a 57%-61% reduction rate, thus, unequivocally authenticating the assertion that when the males are medically circumcised, the results will definitely favour the health conditions of African countries with high HIV prevalence. It is, in fact, good to know that the Ugandan government understands the health implication of the situation and the need to give it due concern and priority.
7. Zimbabwe
Prevalence Rate: 13.50%
About 30,000 people have been killed by HIV and about 1.3 million people are living with the virus. Just like in the Ugandan case, the virus has begun to decline in Zimbabwe owing to the deaths of already infected people and some pro-therapies, activities, and treatments. Zimbabwe's socio-economic situation, however, is inhibiting the expected progress in eradicating HIV. Once there is a deterioration in the economy, it is bound to reflect on the food supply of the people, especially the remote under-developed areas. From food shortage, comes the much bigger case of malnutrition. Malnutrition in itself is a near death sentence for a HIV infected patient because it is utterly impossible to depend solely on the medical treatments. Good nutrition plays an indispensable role in managing the virus.
Zimbabwe also suffers from a poor human resource in its health sector, not because they have failed to produce capable and skilled personalities but because the socio-political uncertainty has driven them to foreign lands to find greener pastures. They emigrate to countries with better living conditions to practice, earn a living and cater for their families. It is despicably absurd that citizens already cope with the unequal distribution of wealth, how much more when they lose out on free medication, or worse still lured into paying to acquire free treatments. The Zimbabwean political oppression crossed it bounds when infected politicians literally stole and hoarded the ARV drugs meant for an entire nation. The direct implication of this induced shortage is going for an alternative or different drug administration which definitely promotes drug-resistant strains. In other words, making a mockery of the devoted efforts of many years.
See Again: Top 10 Reasons Why Female Genital Mutilation In Africa Is Evil
8. Zambia
Prevalence Rate: 12.40%
Despite the fact that Zambia has grossly embraced urbanization as only one-third of its population live in the rural areas, Zambia has ironically registered a high infection rate among the educated and affluent citizens. HIV/AIDS is fast reducing the workforce in the Zambian labour market with 1.2 million infected people, of which the adult prevalence rate is 12.4%, and 21, 000 deaths. Zambia has a list of constraints that exacerbate the prevalence of the HIV virus- gender violence, unstable economy, cross-generational relationships and as mentioned earlier, lack of human resources. It is a stereotypical misunderstanding that a woman's submissiveness in the African community automatically means the drowning of her voice and rights.
A 2013 global report asserts that virtually 70% of women have experienced physical or sexual violence in their lifetime, possibly from an intimate partner; while in Zambia, 1 out of every 5 women has been victims of sexual violence at some point in their lives. HIV/AIDS has an express triumph in most domestic violence cases. Women who have been raped by their partners have higher chances of being infected. This finding led to the passing of the Anti-Gender Violence Act in 2011. As an offshoot of the early exposure to sex came the problem of cross-generational relationships where the Zambian females who happen to be more sexually active, have much older partners. This explains why women are the greater risk groups in Zambia. Zambia was also a victim of the teenage girl/child rape as a result of the virgin cure madness.
9. Malawi
Prevalence Rate: 9.20%
Malawi has recorded 1 million infected people and 24, 000 related deaths. A HIV/AIDS-free generation does not necessarily mean the death of infected people, but that there be a reduced case of infection while the living infected ones are alive and managing their condition to the utmost care. This is the Malawian dream as they can boast of a continuous decline due to the consistent commendable commitment of their national government in partnership with the international community. Malawi has registered a lot of strong progress in the HIV fight: 449 treatment clinics, the expansion of sites providing Prevention of Mother-to-Child Transmission-PMTCT- services, accessibility to treatments as well as a wide coverage of the ART Programmes.
Their most notable achievement is in the PMTCT aspect. The Malawian Ministry of Health came up with the B+ option- pregnant and breastfeeding HIV mothers are granted a lifelong access to ART, and this has positively reduced the rates of mother-to-child transmission. In the same way, Malawi has limitations which include: financial constraints, an inadequacy of human resources for healthcare in rural areas, malnutrition from food shortage and stock-outs of the ARV drugs. Since insufficiency is just the word to describe every bit of their hindrances, it rather safe to say that with a better and stable economy, Malawi will do a perfect job at phasing out HIV/AIDS from their nation.
10. Cameroon
Prevalence Rate: 3.80%
In the category of the high prevalence HIV African countries, Cameroon is probably one of the least cases with about 560,000 infected people, 3.8% adult prevalence rate, 29,000 deaths due to AIDS and a relatively alarming 340,000 children orphaned by the HIV virus. There has been a moderate reduction in HIV/AIDS prevalence over the past years. The high-risk group here as in most African countries are women. Reasons will not also be far from those of the other countries- living conditions.