One of the fastest growing industries on the global scale is that of fashion. As a result of this, you will find fashion designers from virtually every continent and each of them have their own style of fashion design. This leads to the development of fashion houses and as you might have guessed, a lot of competition. There are 10 African fashion designers whose work have put the African continent on the global fashion map and they have already become icons of hope and admiration across the globe. They are discussed below.
1. Duro Olowu
This African fashion designer was born in Nigeria and is a trained lawyer turned fashion designer. He is based in London and since the year 2004, he has been going up the fashion ladder on a consistent basis. He is mostly known for his love for bright colors, cuts that are highly finished and vintage prints on his designs. Actually, his designs and creativity has attracted powerful women, one of them being the US First Lady, Michelle Obama. He is not all words as he has the Designer of the Year award from Britain Fashion Awards.
2. Korto Momolu
This is another one of the African fashion designers that is making a name for himself. She is a Liberian national who moved to Canada as a result of the civil war in 1990. She immediately enrolled in a fashion design school. She relocated to the USA and continued with her fashion design training at the Parson School of Design. Her start kept on shining brightly as she got a spot on Project Runway Show 5th season. Not only did she appear on the show but she was the 1st runner-up and this gave her more reason to pursue her design. Since then, she has been interviewed by numerous magazines and appeared in many shows. She is an icon for many upcoming African fashion designers.
3. Jewel – Lisa
Jewel makes a debut on this list for the creativity that is brought out by her designs. The design involves the blending of Ankara skirts with jewels and the designer also produces jeweled accessories. She uses Swarovski crystals together with Ankara fabric to create fun and easy designs that become a hit with vibrant people. Her designs are normally worn by celebrities and global icons and she has several awards under her belt as well.
4. David Tlale
David is a that is best known for his unique and bold designs. He has been described by many as one of the most creative fashion designers of our time due to the fact that his designs are not easily predictable. One of the best things about his designs is that they are easily wearable hence he makes an appearance on this list of the best African Fashion Designers.
5. Deola Sagoe
If you are looking for an African Fashion Designer who has caught the attention of global bodies such as the UN, here she is. The Haute Couture pieces designed by this woman put on the global map as far as fashion is concerned. As with the others, she has won numerous awards and has participated in fashion shows together with fashion legends such as Calvin Klein and Ralph Lauren. In addition to appearing in international shows and magazines, she is also known to design Naomi Campbell's clothes. This Nigerian fashion designer is surely putting Africa ahead in fashion.
6. Kofi Ansah
He is based in London and hails from Ghana. He is so aggressive that in addition to producing some of the world's best fashion designs, he founded the Federation of African Designers and served as its president, designed the costumes for [email protected] celebrations in addition to the costume used at the Africa Cup of Nations in 2008.
7. Lanre Da Silva Ajayi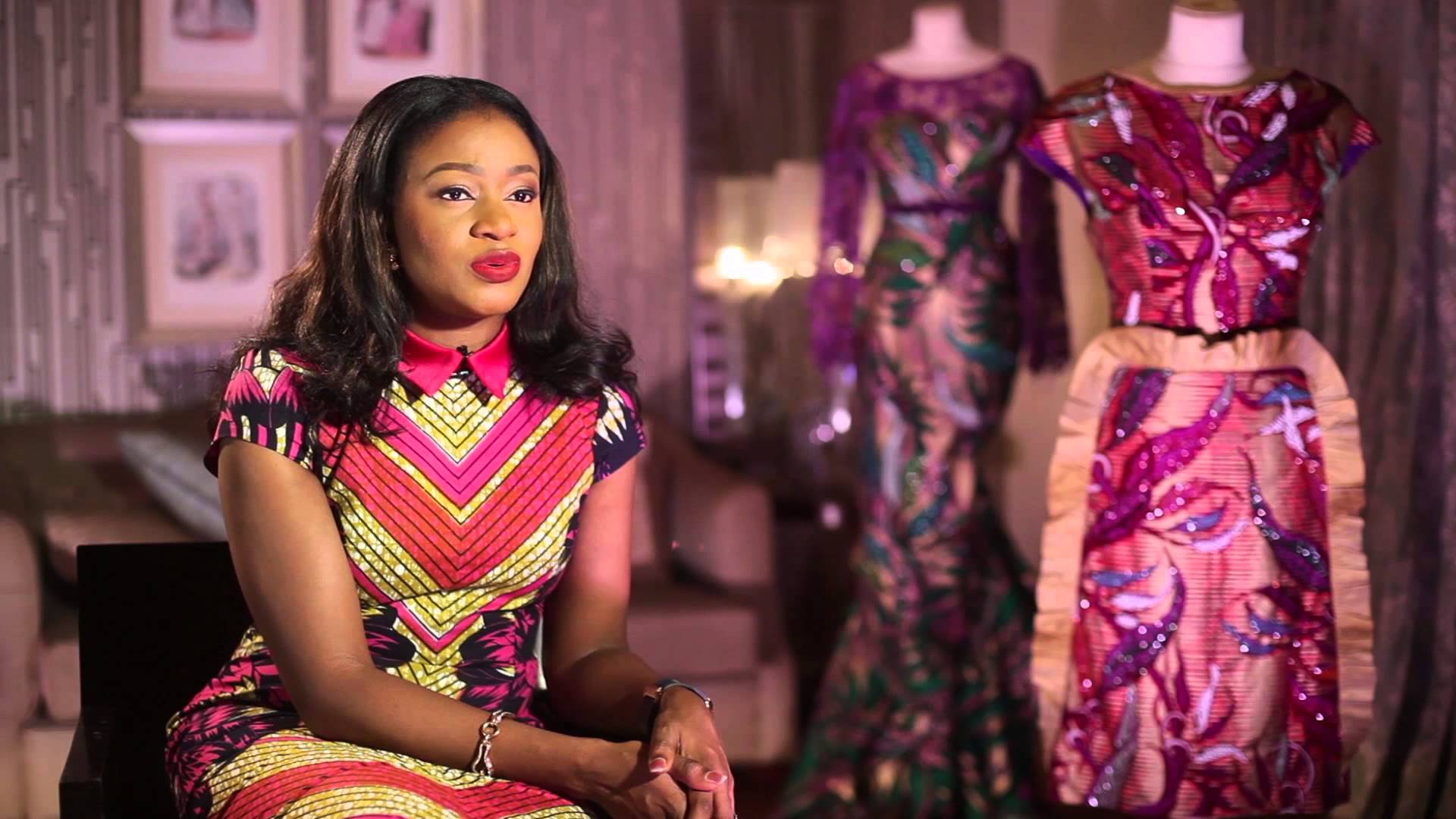 She is a Nigerian fashion designer known for sophisticated designs that are loved by the modern women. She creatively uses African traditional fabrics and adds patters on them to make her clothes stand out. As a result, many celebrities and media houses have used her label. She has made her presence known by showcasing her designs both in Africa and abroad.
8. Mataano
Mataano means twins in Somalia and as you can guess, the fashion house is owned and run by the pair, Idyl, and Ayaan. The unique thing about their designs is that they are multicultural. At one time, Oprah featured them on her show via Skype and this is what opened the door for them. They continue to turn heads with their unique designs hence gaining a spot on top African fashion designers list.
9. Tiffany Amber
Tiffany is a Nigerian fashion designer whose dream is to revolutionize the African fashion industry. She launched her brand in 1998 and since then, the trained lawyer has won award after award. Of importance to mention is the fact she was the first African fashion designer to be invited to the New York Fashion Week for two seasons one after the other.
10. Aisha Obuobi
Aisha is a beautiful Ghanaian designer best known for her fusion of Ankara prints, kente, and bright fashion pieces. Her brand was launched in 2008 while she was in her final year of university in Ghana. She is regarded as a luxury designer and has won many awards for the same.