Africa, the second largest as well as the second most populated continent in the world is made up of people of different tribes and languages. African names represents the true meaning of Africa and their beliefs.
African names are very rich in culture and most of them get their root from events or circumstances surrounding the baby at the time of birth. Others are true reflection of what the parents want the child to be or become later on in the future. Africa is a highly religious continent and this is conspicuously reflected in the names the people bear. Here, we bring you a list of well-selected African baby names for girls:
Unique African Girl Names you've Probably Never Come Across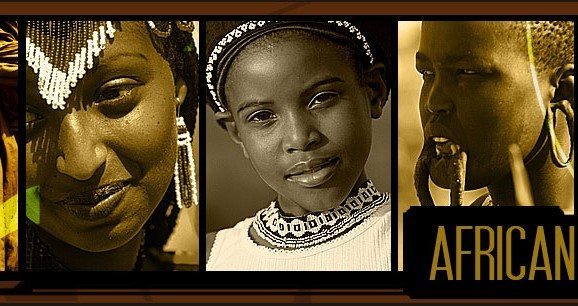 Exceptional African Girl Names
APIYO, (the one who comes quickly) the first-born of twins.
ADJOA, Monday-born.
Afua, born on friday
APUNDA, one who is beside herself.
ARJANA, paradise.
ASHANTI, of the Ashanti people.
ATIENO, born in the evening (or night)
AWITI, the child that has been thrown
ADEDE, famous.
Ama, born on a saturday
ADHIAMBO, born in the evening.
ADISA, I am grave, or, I speak gravely.
ADONGO, second-born of twins.
BOLANILE, the honor of this house.
BOITUMELO, joy.
BOLADE, honor arrive
BABIRYE, (two people) first-born of twin girls.
BAHATI, good fortune, luck.
BAMIDELE, bring me home.
BAPOTO, disturbance, noise.
BELAKANE, concubine
BLESSING, blessing.
BOHLALE, wisdom.
BOIPELO, proud.
CHINEDU, God is my leader.
CHINWE, God owns me.
CHINWENDU, God owns life.
CHIOMA, Good God.
CHIPO, gift.
CHIZOBA, may God save.
CANDACE, the mistress of Chendi.
CANDIS, the mistress of Chendi.
CHANDAKI (חנדכי), the mistress of Chendi.
CHIAMAKA, God is noble; or, the
CHIBUZO, God leads.
CHIDIEBERE, God is merciful.
CHIDIMMA, God is good.
CHIEMEKA, God has done very well.
CHIKA, God is the greatest.
CHINAZA, God answers (my prayer).
DAYO, joy arrives.
DAMBUDZO, adversity
DIKELEDI, tears.
Doto, the younger of twins
DEDE, a jigger or a grasshopper.
DUBAKU, eleventh born child.
ESHE, immortal.
ESI, born on Sunday.
ENIOLA, she who is wealthy.
Eshe, life
Lovely African Names for Girls
ENITAN, one of story.
ENU, second-born child.
EPHIGENIA, (of pythonic descent) daughter of Iphis.
FARAI, rejoice
FEMI, God loves me.
FOLAMI, honor me.
FUMBE, slave.
FUMNANYA, she who inspires love.
FURAHA, joy.
GUGU, a precious person.
GBEMISOLA, carry me into honor.
HADIYYA, gift, sacrifice.
HENDAQUÉ, the mistress of Chendi.
HADIYA, gift, sacrifice.
HLENGIWE, savior.
IDOWU, increase; born after twins.
IFE, love.
IFUNANYA, love.
JOYCELIN, just, right.
JAYDE, jade.
KAMARIA, moon.
KATLEGO, she with the boiling stare.
KIRABO, offering; or, someone else.
KUNTO, morose, ill-humored.
Kesia, favourite
Kya, diamond in the sky
KAGISO, peaceful.
Kamaria, moonlight
KALISHA, sorceress.
KAMADÍA, moon.
LEENA, softness.
LESEDI, light.
LINDIWE, I watch (or guard).
Lulu, a pearl
LUNGILE, good, right, straight.
MARJÁNI, red coral.
MASIKA, born during a monsoon.
MASOZI, tears.
Malaika, angel
Meria, rebellious
MCHUMBA, sweetheart.
MIREMBE, peace.
MOJISOLA, I awaken wealth.
Morowa, queen
MONIFA, I am luck.
MUDIWA, beloved.
Messina, spoiler
MWANAJUMA, child of Friday.
NKECHI, God's own
NKEMDILIM, belongs to me (let mine be for me).
Best African Baby Girl Names
NKIRUKA, Greater is what lies ahead
NOSIZWE, mother of the nation.
NSIA, sixth born child.
NSONOWA, seventh born child.
NTHANDA, star.
NTOMBI, girl.
NUBIA, gold.
NYAH, intention, life purpose, mind.
NDIDI, patience.
Mosi, firstborn
OLUWASEYI, God made this.
OLUWATOYIN, the Christ deserves praise.
ONYEKA, who is greatest?
ONYEKACHUKWU, who is greater than the great God?
OPEYEMI, I praise and give thanks.
OSUMARE, rainbow.
OGECHI, time-spirit.
OLABISI, salvation increases.
OLAYINKA, she brings salvation.
OLUCHI, work of God.
OLUFEMI, God loves me.
OLUFUNMILAYO, God, give me joy.
OLUFUNMILOLA, God, give me salvation.
Oluwafunmilayo, God will give me joy.
PATIENCE, endurance; submission.
Pili,second born
Poni,second daughter
PAULINE, little.
PENINA, red coral; or, a pearl.
QELHATAT, a queen of Nubia.
QHIKIZA, full-grown girl.
REFILWE, we are given.
REHEMA, merciful.
RUDO, love.
Rashida, righteous
Radhiya, agreeable
RUFARO, happiness.
RUMBIDZAI, praise.
RUTENDO, faith.
RACHEAL, a ewe.
RAMLA, predictor of the future.
SHEENA, Jehovah's gift (or grace).
Siti, a respected woman
SHUKURA, be comforted.
Shani, marvellous
SIMISOLA, rest in wealth.
Sharik, child of God
Shukura, grateful
SITHEMBILE, we have much hope.
Salama, peace
More Spectacular African Girls Names
Siko, crying baby
Saada, helpful
SSANYU, the happy one.
Sharifa, distinguished one
SUBIRA, patience.
SUZANNA, a graceful white lily
SAALINGE, nothing but a peep.
SALINA, has mercy; merciful
SAMANYA, common, ordinary.
SETHUNYA, a blossom, flower.
SHANI, wonder.
SHANIKA, young Nika; or, young one from the wilderness.
TAMELA, she who basks in the sun.
TAMIKA, a twin.
TAONGA, we are grateful.
TAPIWA, plunderer, ravager
Tulinaqwe, God is with us
TATENDA, we give thanks.
TEMITOPE, thanksgiving to God.
Tabia, gifted
TENDAI, thankful.
Tawia, born after twins
THANDIWE, I give love.
THEMBA, great in size; very stout.
TINASHE, the Lord is with us.
TAFADZWA, we are pleased.
TAFARI, first-born daughter.
TAMEKA, a twin.
TITILAYO, ever joyful.
Themba, trusted
TOTIT, a female monkey.
TSHOLOFELO, hope.
UZOCHI, the way of God (God's way).
UZOMA, good manners or good way.
UDO, peace.
UNATHI, the Lord is with us.
Winna, friend
Waseme, let them talk
WORKNESH, she is gold.
YAA, born on Thursday.
YAWÁ, born on Thursday.
YEJIDE, image of her mother.
YEWANDE, mother has returned.
ZOLA, to love.
ZURI, beautiful.
Zarah, blossom
Zainabu, beautiful
Zalika, born to nobility
Zina, free spirit
Zawadi, gift