Where do you think Africa's most expensive school is located? Well, the International Schools Database as recent as January 2020 completed an analysis of the cost of schooling in any of the international schools around the world. And in this year's edition as always, the survey utilized a database of international schools in the world to arrive at the result.
As realistic as it may sound, Africa Leadership Academy South Africa emerged overall No.1 as the most expensive school in Africa. Based on the report, one pupil of the school pays as much as  $30,900 every year – which primarily makes the school specifically for the rich.
In close second is St. Andrews School, Turi, where each student pays approximately $30,000 annually also. The Michaelhouse and Lincoln Community School followed in third and fourth respectively, levying their students up to $24,000 every year.
American International School of Lusaka and other elite international schools followed behind with their school fees standing between $21,000 to $10,000.
In calculating the cost of each international school, the system used the whole cost of a complete term, removing one-time fees like enrollment fees, application fees, and other miscellaneous costs.
1. Africa Leadership Academy, South Africa
Country: South Africa
Fee: $30,000
Located in the outskirts of Johannesburg, South Africa, this residential secondary school was founded in 2004 by Fred Swaniker (Ghana), Chris Bradford (US), Peter Mombaur (Cameroon), and Acha Leke (Germany/South Africa). The founders' intention for its establishment was to solve the underlying problems in the continent including poor access to quality education, poor leadership, among others. It is no doubt, one of the most recent establishments on this list. The school is dedicated to Africans and multinationals between the age of 16-19 with the goal of helping to shape the future of young people. Also, it boasts of well-connected alumni in 46 countries around the world and is considered one of the top schools in Africa. Their annual fees are approximately $30,000 making it one the most expensive in Africa as a whole.
2. St. Andrews School, Turi
Country: Kenya
Fee: $30,000
St. Andrews School was founded in 1931 by Peter and Jean Lavers – both of whom are widely known as (Ma and Pa) – to provide a well-rounded education to its students. The school is one of the Christian, leading international boarding schools in Kenya, offering the British curriculum for preparatory and A-level boys and girls. It educates students from nursery to school, the first, from age five to thirteen in the Preparatory school and thirteen to nineteen in the Senior School and College with a focus on integrating Christian love and academic. This combination gives its students a competitive advantage in the global economy. The school helps the students to realize their academic potential and are well prepared for life beyond secondary school.  In 2020, the school charges a termly fee of $10,915 (per term) which is approximated at $30,000 per year.
3.The Michaelhouse, South Africa
Country: South Africa
Fee: $24,000+
This school was founded in 1896 by James Cameron Todd, an Anglican canon. Alongside Hilton College, it is one of the oldest and expensive all-boys boarding school in the country.
The private senior boys' school offers a rigorous curriculum in an activity-based environment. Its students take part in extensive athletics (different teams across different sports such as water polo, squash, crickets, basketball, etc) and arts, drama, music programs, among others. Graduates are known for their strong values, lasting achievements, flourishing beyond the classroom. As of 2020, the school has the following covered in its tuition; Non-refundable registration fee, Annual Board and Tuition E to A Block, Voluntary Development Levy, Debtors Admin Fee, Non-refundable acceptance fee, and Non-SA resident refundable deposit. But all these are meager sum compared to its tuition fee approximated at $24,000 yearly.
4. Lincoln Community School, Ghana
Country: Ghana
Fee: $24,000+
Located in the beautiful city of Ghana, this school was founded in 1968 by six American families. It is a private school which boasts one of the best facilities in the country and the continent. The school offers the Primary Years Program (Pre-K through Grade 5), Middle Years Program (Grades 6 through 10), and Diploma Program (Grades 11 and 12). It is noteworthy to mention that Lincoln Community School is a non-profit college-preparatory international school. Its students are mostly of the elite class across multinational borders. About 25% of the students are Americans, 8% are Ghanaians, and 67% are from other countries. The school boasts of tuition fees amounting to over $24,000 per year.
5. American International School of Lusaka
Country: Zambia
Fee: $21,680+
The school was founded in 1986 in Lusaka and has continued to peak amongst the top most expensive schools in Africa ever since. The American International School of Lusaka (AISL) as of 2015, has about 580 students, with 35% of European nationalities, 33% of African nationalities, 24% of North American and South American nationalities, and 8% of Australasian nationalities. In 2020, its school fees amount to $21,680 yearly.
 6. American International School of Lagos
Country: Nigeria
Fee: $18,000 – $31,300
Also known as AISL, the school was founded in 1964. It counts amongst the new generation of schools that sprung up in post-independent Nigeria. Though its main campus is located in Lagos, the commercial capital of the country, there are other branches of the American International School (AIS) located in various parts of Nigeria including its capital, Abuja. The school serves students from pre-school to grade 12. Their annual fee ranges from $18,000 to $31,300 depending on the level. The school also charges a capital improvement fee of $3,182 for all students and an application fee of $700 and a registration fee of $13,998 for first-time students.
 7. Hilton College, South Africa
Country: South Africa
Fees: $21000+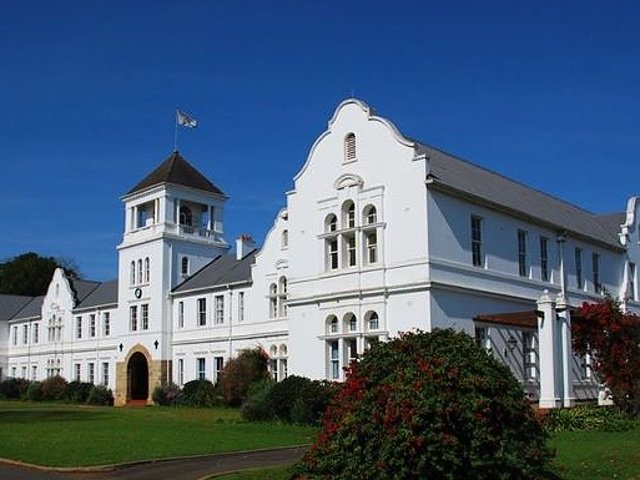 Situated in College Avenue, Hilton school was founded in 1872 by Gould Arthur Lucas and Reverend William Orde. It is a privately owned all-boys boarding school located in KwaZulu Natal in modern-day South Africa. It is usually said that quality education does not come cheap and this is why Hilton College charges an annual fee amounting to R298600 an equivalent of approximately $16,200. However, today, in 2020, its school fees witnessed an increase to R321,890 – approximately $21000. This fee covers tuition, food and board, games, minor medical attention, the use of the sanatorium, library, and laundry.
First-time students are also expected to pay R80,472.50 for acceptance. This is a non-refundable Entrance Fee outside the main fee and which must be paid to the school as a contribution to the school's development program.
Foreign pupils who have no family in South Africa are required to pay a Foreign Pupil's Deposit of one term's fees. This non-refundable payment will cover the costs of repatriation if the need arises.
8. International School of Kenya
Country: Kenya
Fee: $16,243 – $31,142
International School of Kenya was founded in 1976. Just like other expensive and elite schools in this category, it is located in the country's capital, Nairobi. In 2003, based on its quality of education, student engagement, strength and activities of alumni, school profile, internet, and news visibility, Africa Almanac ranked the International School of Kenya 7th, out of the top 100 best high schools in Africa. In 2020, its tuition for grades 11-12 is $31,000, while the pre-kindergarten pay approximately $16,243. New entrants are required to pay a non-refundable application fee of $400 and a one-time non-refundable capital payment of $10,000 which covers capital expenses. Pupils in Pre-K Grade 5 (who have intellectual disabilities) are also required to pay an LCE Program fee of $20,000 to meet student's social-emotional and IEP needs.
9. St. Andrews College, South Africa
Country: South Africa
Fee: $18,000+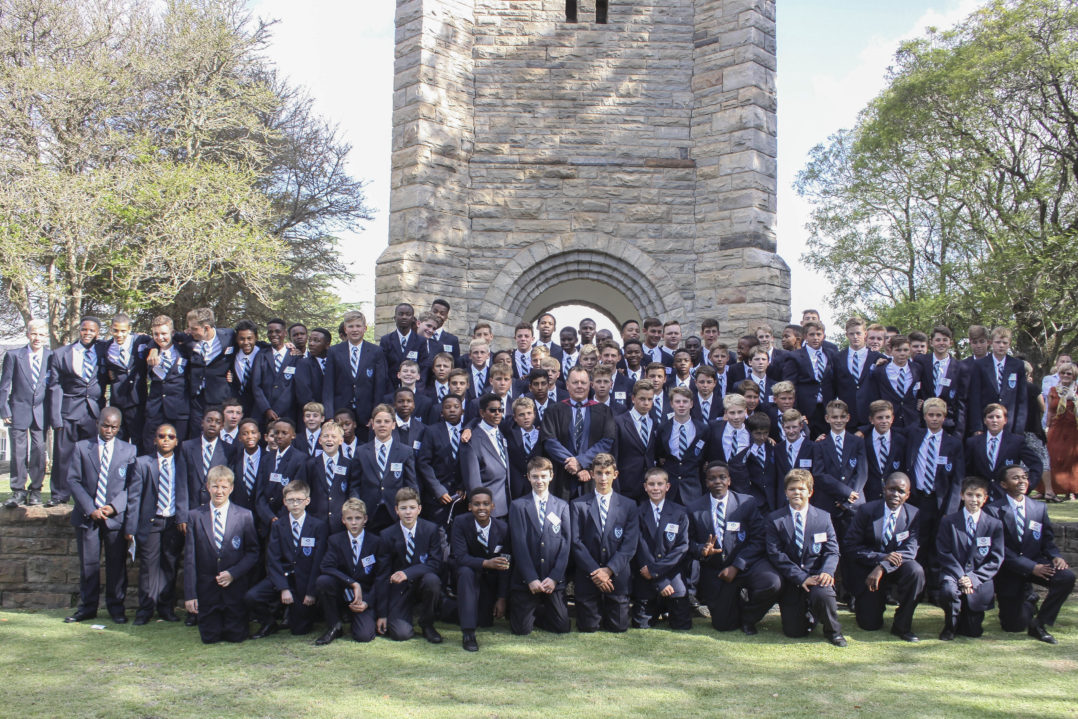 St Andrew College was founded in 1855 by John Armstrong, who was then Bishop of Grahamstown. It is a semi-boarding school for boys. The Anglican-owned school counts as one of the top expensive schools in South Africa, offering a standard, competitive, and qualitative education which is why its pupils pay between R271,000 to R291,000 per year as their tuition fee. However, for new students looking to join the 2021/2022 session, the tuition fee, the breakdown is highlighted below;
Day student – $38,405
Boarding student – $65,035
International day student requiring a study permit – $41,265
International boarding student requiring a study permit – $71,495
There is a mandatory fee amounting to $10,000 for all new entrants.
 10. Roedean School
Country: South Africa
Fee: 18,000+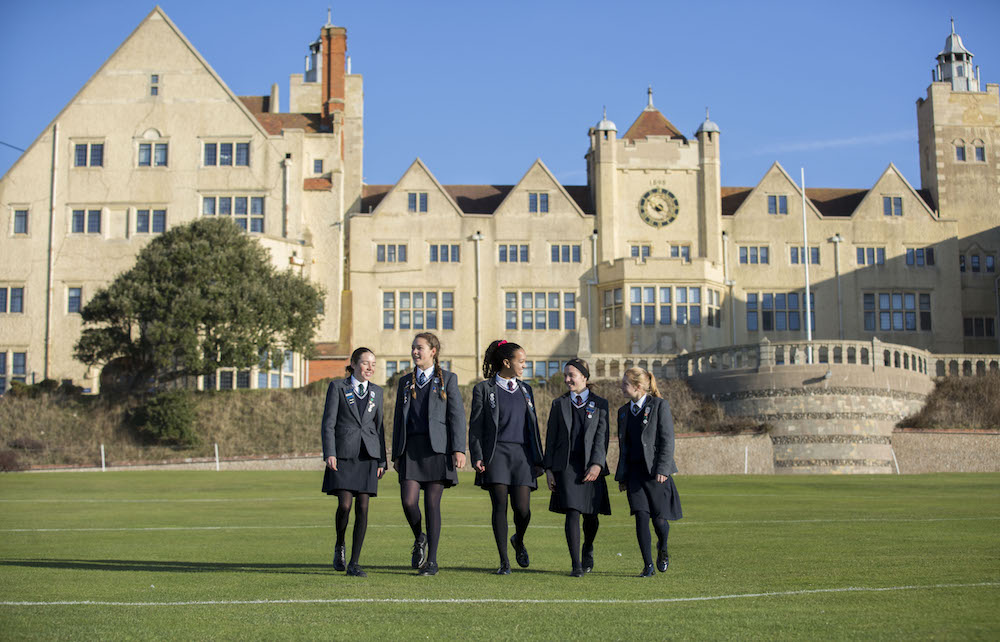 Roedean School was founded in 1903 by Theresa Lawrence and Katherine Margaret Earle. It is a private day and boarding school for girls and sister school of Roedean School in Brighton, England which was founded by Theresa Lawrence's three sisters – Penelope, Millicent, and Dorothy. In 2020, with an annual tuition fee payment of R287,558 ($18,700), Roedean is ranked amongst the top expensive schools in South Africa and Africa, at large.
An Exclusive Inside Look At Kenya's 2nd Most Expensive School
The International School of Kenya is the second most expensive school in Kenya and the eighth in Africa, according to a recent analysis by the International Schools Database.
Situated on the outskirts of Nairobi, Kenya, the pricey academic institution boasts three schools – the Elementary school, the Middle School, and the High School. The Elementary section takes care of learners from pre-kindergarten to grade 5, the middle school houses grades 6-8 learners, while the high school tutors grades 9-12.
Like is the case with other International schools, ISK learners are mostly taught by foreign teachers from countries like the US, the UK, Canada, among others. For each school, a qualified school head, teaching staff, and counselor are assigned for its smooth running.
Each school has its own principal and counselor, and largely its own teaching staff, though some subject staff is shared. Teachers are predominantly from Canada, the United States, and the United Kingdom.
The International School of Kenya is not just mostly sought after in Africa because of its innovative curriculum, but also because sports, arts, and other essential extra-curricullar activities are part of the student's day-to-day life.
In addition to their respective classes, each school has recreational areas, where school sports like basketball, tennis, volleyball, track and field events, swimming, cricket, and football take place.
The school also boasts of other facilities such as libraries, art centers, sports facilities, and a cafeteria, which are all shared by the three schools.
What Does It Take To Enroll At ISK?
Regardless of the dwindling economy, parents/guardians are still prepared to fork out a large amount of money to ensure their children are enrolled at the best institutions.
With over 800 students from multi-nationalities studying in the International School of Kenya, the international-standard high school makes a premium from guardians. Although the institution's high-priced school fees are in part due to high-quality education, it's considered quite expensive, especially for middle-class families.
In recent time, competition for available spots in international schools from local nationals is fast becoming the order of the day, especially, among non-English speaking countries.
ISK 2020 Fees Schedule:
Pre Kindergarten – $16,243
Kindergarten – $25,713
Grades 1-5 – $27,129
Grades 6-8 – $28,349
Grades 9-10 – $29,950
Grades 11-12 – $31,142
In addition to this, learners pay an annual Capital Levy of $1,350 and an optional bus fee of $2,200.
Brief History Of International School Of Kenya
While ISK's fees may be over the top, it's fast becoming filthy rich parents' go-to on academics.
Founded in 1476 and formed from the 210293 Nairobi International School (NIS), the institution was officially renamed the International School of Kenya sometime around 1976 after the United States Embassy and Canadian High Commission were given the power to run the school, as its initial operators faced serious financial challenges. The school ground (25-hectares) was formerly a coffee plantation.
The International School of Kenya is accredited by The Middle States Association of Colleges and Schools (MSA) and a member of the Association of International Schools in Africa (AISA), The Council of International Schools, and Round Square.
Having made it way in 2003 as the 7th best high school in Africa and then the second most expensive school in 2017, the International School of Kenya can be described as the place to be for those who can afford the cash.
To its credit, it has produced prominent men and women of different social classes, including English photojournalist, Dan Eldon, and Canadian author and dietitian, Karen Graham.
Are There Other Elite Schools In Kenya Apart From St Andrew and ISK?
The answer is yes. In addition to Rosslyn Academy, The Banda School and Kenton College Preparatory School are other expensive schools in Nairobi.
Nairobi-based Rosslyn accepts about KSH 675,918 ($7,415) for tuition fee per term, Banda, also based in Nairobi takes KSH 695,000 ($7,625) per term, while students at Greensteds International School pay KSH 1,010,000 ($11,085) per term.
Others are Brookhouse School (Nairobi), Peponi School (Ruiru), Hillcrest School (Nairobi), Braeburn Imani International School (Thika), Gems Cambridge International School (Nairobi).
Hillcrest and Peponi are apparently on the same line but with a little price difference. While Peponi accepts KSH 792,000 ($8,690), Hillcrest School admits students for KSH 782,310 ($8,585) per term.