Nigeria has never been in short supply of talented beauty queens. We have had series of beautiful ladies who have represented the country in different categories. But it was the emergence of one beauty queen as winner of Miss World 2001 that marked a new dawn for Nigeria. Agbani Darego, a world class figure, a lady with beauty, so refreshing like a serenade. Darego is unlike many media-hungry celebrities; calm, reserved and discerning. She's indeed like a running brook in the countryside, serene, beautiful and attractive.
See Also – 15+ Most Beautiful African Women
Agbani Darego Biography, Family
Born, Ibiagbanidokibubo Asenite Darego on December 22, 1982, in Abonnema in Rivers State as the Sixth, out of Eight Children begotten by her parents. Her father was a customs official and her mother, Inaewo, had a rice-trading business and a clothing boutique which necessitated frequent travel. As a little girl, Darego developed a penchant for the fashion world when she spends many hours paging through foreign fashion magazines brought by her mother. Perhaps, that also marked the beginning of her desire to be a model. At the age of 10, Darego was sent to Federal Government Girls College (F.G.G.C) Abuloma, (a boarding school) shortly after her mother's demise; she died of breast cancer.
Agbani proceeded to The University of Port Harcourt, after secondary school, to study Computer Science. One year into her studies at the University, her slender 6ft 9in height propelled her to venture into beauty pageantry. She started with "The Face of Africa"modelling contest which took place in Lagos and she came out as a runner-up. Precisely in January 2001, Darego won the "Most Beautiful Girl in Nigeria" contest, which made her eligible for the Miss World pageant later that year. In November the same year, at the Miss Universe Beauty Contest held in Bayamón, Puerto Rico, she was crowned Miss World.
Life as a Model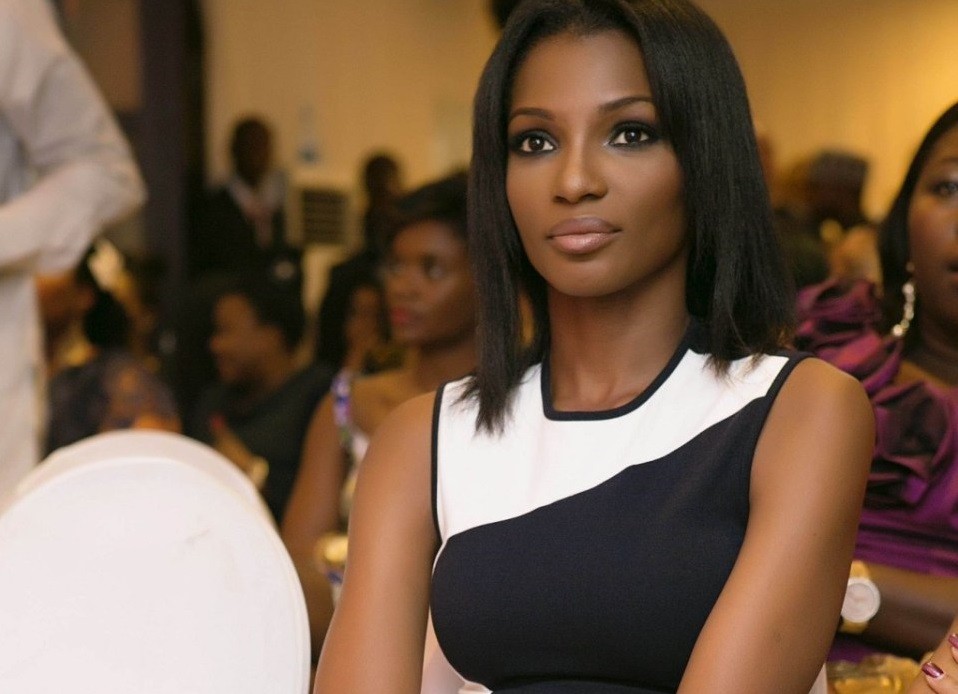 The fact that modelling is a profession where your worth is tied up with your looks cannot be overemphasized. Agbani Darego is really beautiful; she is one of the exceptionally beautiful Nigerians whose beauty opened up the door to realizing their dreams. Prior to winning MBGN, Darego featured in print commercials for the boutique chain Collectibles, but her stint at Miss Universe opened up more doors in her career. Being the first black woman from Africa to win the Miss World pageant, Darego made her achievement worth it by making several public appearances around the globe and serving as the unofficial ambassador for her country, and the entire continent.
In some of her appearances, she made notable remarks that in one way or the other influenced the way the western world viewed the African continent. One of such was at the interview with Evening Standard, a London newspaper where she stated that Africa is not entirely as poor as the rest of the world see it. According to her, "There are parts that are like that, but in Nigeria a lot of people are well-to-do. Also, one year after she became the Miss World, Agbani Darego relocated to London where she further developed her career as a model. She signed many contracts with Top Modeling Agencies and her pictures graced most world's front line magazines such as Elle, Marie Claire, Trace, Essence magazine, Vogue, Cosmopolitan just to mention a few.
See Also: Demi-Leigh Nel-Peters: Quick Facts About The Current Miss Universe
We must not forget to mention that her home country did welcome her victory with great joy. In her one year tenure, she took some goodwill trips and scheduled appearances on behalf of the pageant. Most of all, she was given two honorary awards, first as a member of the Council of Chiefs in Lagos second as a Member Of the Federal Republic (MFR). She also was invited by Naomi Campbell to participate in a charity fashion show in Barcelona called Frock 'n' Roll. She also negotiated a modelling deal with Donald Trump's management to establish links with modelling agencies in America.
A popular modelling quote has it that when you're modelling, you're actually acting for the camera and the photographer and what makes it more fun is that you will have no need to memorize your lines. Darego achieved great success and most importantly, had fun working with respected designers like Oscar de la Renta, Tommy Hillfiger, Ralph Lauren, Gianfranco Ferre, and renowned Photographers like Annie Leibovitz, Markus Klinko, Avon, and Richard Burbridge. She also featured in beauty and fashion advertisements including Christian Dior beauty, Sephora, Target and lots more. Above all, Darego was able to complete her tertiary education in 2012 from a prestigious New York University where she studied Psychology.
Other Achievements
Agbani Darego was In 2011, announced as the brand ambassador for two of Nigeria's leading brands – Arik Air and Nature's Gentle Touch. In 2013, Darego founded "AD by Agbani Darego" a retail clothing brand. To follow the trend of business, Darego launched in 2014, an e-commerce platform called AD by agbanidarego.com where her branded products can easily be accessed by online buyers.  She chose to become a patron of Breast cancer awareness. Though she does not have an NGO of her own, she has been supportive to some NGOs like Dr. Kerry's foundation – an NGO established to reduce the burden of Non-communicable diseases in Africa. She has also judged numerous pageants, and fashion & modelling competitions including Miss World 2014, Miss England 2002, Mr. Scotland 2002, and Elite Model Look Nigeria 2012 and 2014. Agbani Darego looks forward to seeing a bigger and more advanced stage in her business in the coming years.
See Also: Lebohang Monyatsi: 5 Things To Know About The First African Woman To Model In A Wheelchair
Personal Life
Its common for all celebrities to keep their personal life really personal, Agbani Darego is not an exception. A few years back, rumour had it that the former beauty queen was about getting married to a politician and businessman called Timi Alaibe who hails from Bayelsa state. To that, the Politician made it publicly clear that he had no intentions of tying the knot with the beauty queen. The politician whose wife passed away and left him with two children frowned seriously at the growing rumour and said that he had nothing outside family closeness with Agbani Darego. On the same hand, the popular rapper, Jude Abaga who goes by the stage name MI wrote to Darego declaring his desire to marry her if she permits. Well, all these notwithstanding, the beauty queen has finally joined the marital journey.
Married Life, Husband, Kids 
The black beauty married her sweetheart Ishaya Danjuma, son of Nigeria's former defence minister and popular businessman, Theophilus Danjuma. The couple wedded on April 8, 2017, in Marrakesh, Morocco. She had shared some pictures of their honeymoon on Instagram, which by the way, is her only social media platform.
As a recently wedded couple, kids will surely come, but until then, Agbani has her handful with a loving husband, a cute niece who calls her "Aunty Miss World; plus her modelling career which is not stopping anytime soon.
See Also: Top 7 Retired Black TV Talk Show Queens And Where They Are Now
Net Worth
With strings of businesses, both in the media and the fashion industry – her styled reality show, Stylogenic featuring on Nigerian television, her Agbani Darego Clothing line including bags; endorsements, etc. Agbani's net worth is pegged at $1 million.