Alex Trebek needs no introduction. The charismatic and intellectual TV personality has endeared himself to millions of fans as host of Jeopardy!. Trebek has hosted the popular game show for more than three decades and has received numerous awards and accolades. He also holds the world record for the most game show episodes hosted by the same person having hosted over 6,829 episodes of Jeopardy!. Find out more about the illustrious TV personality here including his brave battle with cancer.
Who is Alex Trebek, the Jeopardy! host, and How Old is He?
George Alexander Trebek was born on the 22nd of July 1940 in Sudbury, Ontario. His father was a Ukrainian immigrant named George Edward while his mom was a French Canadian lady named Lucille Lagace. The young Trebek grew up in Sudbury and attended Sudbury High School. He later studied philosophy at the University of Ottawa and worked part-time at CBC Radio to pay his fees. On receiving his degree in 1961, Alex Trebek metamorphosed into a fulltime staff for CBC Radio. He first worked as a general assignment reporter in Ottawa before transferring to Toronto as a national staff announcer. Trebek's charm and composure soon shone through and he was tapped to host Canada's first live teen music show, Music Hop, in 1963. From thereon, the Ontario native went on to host other national TV shows before moving to the United States of America.
In America, Trebek started out by hosting the NBC game show, The Wizzard of Odds, from 1973 to 1974. He thereafter hosted other game shows, including Double Dare, The $128,000 Question and The New High Rollers, before being made the host of Jeopardy! in 1984. Trebek has hosted the popular game show ever since then and has received six Emmy awards for outstanding game show host. He has also received an additional 24 Emmy nominations and in 2011, he was conferred with a lifetime achievement award by the daytime Emmys. Trebek ranks amongst one of the most popular personalities in America and has made cameo appearances on several TV shows. They include Orange is the New Black, How I Met Your Mother, Baywatch, The Simpsons, and The X-files.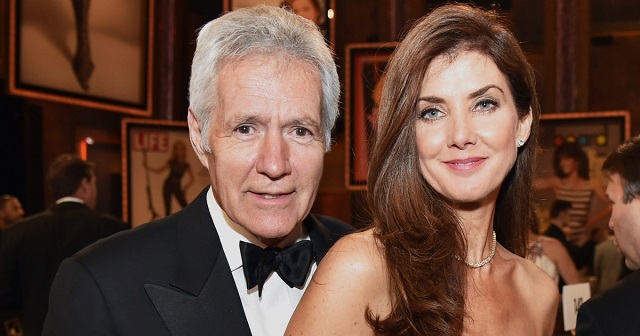 How Is Alex Trebek Doing Now?
Alex Trebek has previously suffered some serious health issues including minor heart attacks as well as a blood clot in the brain. Things, however, took a much serious turn in March 2019 when he disclosed that he had been diagnosed with stage 4 pancreatic cancer. Pancreatic cancer ranks amongst the top four leading causes of cancer-related deaths in the U.S. and to further complicate matters, official statistics show that only 3% of stage 4 patients are still alive after five years of being diagnosed. Trebek did not allow this bleak outlook to weigh him down but rather embarked on aggressive chemotherapy. The journey was not a pleasant one as the treatments left him emotionally and physically weak. He also lost his hair and sense of smell and at some point, became depressed. Trebek has now revealed that his tumor is shrinking and that if it shrinks enough, he will be eligible for an innovative form of treatment known as immunotherapy. The TV host hopes to make a full remission and has attributed his good fortune to the outpouring of good wishes that he has received.
See Also:  Is Pat Sajak Married to a Wife or is He Gay With a Partner? His Daughter, Age
Family Life
Alex Trebek has been married on two occasions. His first marriage was to American journalist and businesswoman, Elaine Trebek Kares, in 1974. The union lasted for seven years and they divorced in 1981. The couple's union did not produce any kids but the TV host adopted Kares' daughter from her previous marriage. Trebek is now married to New York native, Jean Currivan.
Currivan is a real estate guru and the couple tied the knot in 1990. They now have two children together namely, Matthew and Emily. Matthew is a New York-based restaurateur while Emily is an L.A. based real estate agent. Trebek has disclosed that his family, most especially his wife, helped him to face the cancer battle. He has also stated that he empathised with caregivers as they are the ones who have to watch their loved ones suffer without really knowing how to make them feel more comfortable. Jean, on her own part, has revealed that expressing her emotions, which was previously a challenge for her, helped her to find inner peace during her husband's battle with cancer.