Alexis Ohanian is an internet entrepreneur that is best known for being the co-founder of social media and news sharing platform, Reddit. Ohanian, who has been nicknamed the "Mayor of the Internet", is also an investor who co-founded the venture capital firm, Initialized Capital. His important role in the tech industry has led him to be twice (2011 and 2012) named among Forbes' "30 under 30" list. Read on to find out more about his early beginnings, personal life, and achievements.
Biography
Ohanian was born Alexis Kerry Ohanian to Anke Prigge and Chris Ohanian on April 24, 1983, in Brooklyn, New York. His father is an Armenian-American whose grandparents survived the Armenian genocide and migrated to the United States, while his mother is German.
After spending his childhood years in New York, his family moved to Virginia, Maryland. where he attended Howard High School in Ellicott City. He was the smartest in his class which earned him the opportunity of giving the student address during his graduation. He went on to attend the University of Virginia where he graduated in 2005 with a history and commerce degree.
Alexis Ohanian then moved to Boston where he and his friend, Steve Huffman built Reddit. Despite suffering personal loss, the duo was able to make headway with their startup which they sold almost soon after but still continued to work with the company. In 2007, Ohanian launched yet another social enterprise named Breadpig which concentrates on producing a variety of items that appeal to geeks.
In 2010, he left Reddit to start Initialized Capital while also working as a fellow for 3 months at the non-profit Kiva Microfunds in Armenia. He further helped in the launching of travel search website Hipmunk as he invested in startups like Instacart and Zenefits.
By 2011, Ohanian became an activist for Open Internet, speaking against the Stop Online Piracy Act in Congress, and the PROTECT IP Act in the Senate which was successfully overturned. In 2014, he further spoke in support of net neutrality and has lobbied the FCC, which plans to eliminate the idea, to back it.
Despite returning to Reddit to work as the CEO, Alexis Ohanian, in February 2018, stepped away from the company to work as a full-time venture capitalist.
Read Also: Meet The Pioneers Of Africa's Internet
Details Of His Mother & Wife (Serena Williams)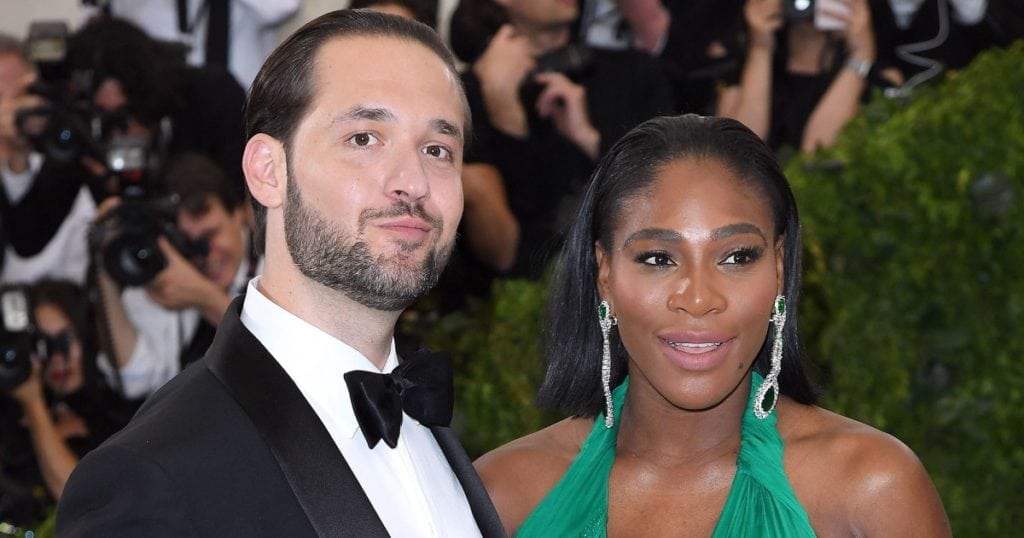 Alexis Ohanian married serial tennis champion Serena Williams on November 16, 2017, at the Contemporary Arts Center in New Orleans, Louisiana. It was a French-themed and star-studded ball of about two hundred family and friends that included Beyonce, Kelly Rowland, Anna Wintour and Kim Kardashian West.
Because of their love for culture, the couple chose the art museum as the venue, however, Ohanian picked the city of New Orleans because it is his favorite place outside Brooklyn. Another significant thing about the wedding was the date, which was the birthdate of Ohanian's late mother, Anke. His German-born mother died in March 2008 after being diagnosed with class IV Glioblastoma multiforme which in basic terms means terminal brain cancer. The couple said they chose the date in order to make sure that his mother was represented at the wedding.
Ohanian and his wife have a daughter named Alexis Olympia Ohanian, born on the 1st of September, 2017, in West Palm Beach, Florida.
Alexis Ohanian Net Worth
Alexis Ohanian, who some tabloids have cheekily referred to as "Mr. Serena Williams" due to his marriage to the tennis superstar, is a star and millionaire in his own right. The co-founder of the social aggregated news sharing and discussion website, Reddit, is said to have an estimated net worth of $9 million which he made after selling his ownership stake in the company to mass media firm, Conde Naste.
Ohanian had recently returned to serve as the executive chairman of the company, a position that comes with a handsome check and bonuses. But now that he has chosen to step aside, we can only imagine that there is a bigger opportunity than working for the fourth most viewed website in the United States which is worth about $1.8 billion. We will be keeping our eyes peeled on Ohanian's next move.
Height, Weight, and Other Facts
Birth Name: Alexis Kerry Ohanian
Date of Birth: April 24, 1983
Place of Birth: Brooklyn, New York, U.S.
Height: 6 feet 5 inches (1.96 m)
Weight: 96 kg (212 pounds)