Alisa Mote falls under the category of people who came to public attention as a result of the popularity enjoyed by their spouses. She is best known as the ex-wife of the reality television star Kye Kelly who in turn, is well known to fans of the Discovery Channel's car racing reality series Street Outlaws. He is one of the show's top drivers who has gained massive popularity since his debut.
On her own part, Alisa Mote doesn't have much recorded personal information on social media, but she is believed to be a professional nurse who went into practice following her graduation from Walden University, located in Minneapolis. However, public attention seemed to have waned on Alisa Mote as a person, now everyone is interested in the reason behind the couple's split and ultimate divorce.
Alisa Mote – Kye Kelley's Ex-Wife
Although very little information exists on her personal details, Alisa Mote's place of birth is recorded as Gills Burg Mississippi, and she was born on the 18th of February 1992. The identity of her father is yet to be revealed, but her mum has been identified as Brenda Martin, whose profession is not known. Alisa was raised alongside two siblings – Crystall Simmons her sister and a brother John Daniel Mote.
The ex-wife of the professional car racing driver achieved her early education at a school in her locality called Parklane Academy. Following her high school graduation in 2017, Alisa Mote proceeded to Walden University to study nursing, graduating a few years later as a practicing nurse. The young nurse wasted no time in securing paid employment with the North Oaks Health System in Hammond, Louisiana where she works as a Flex-Ability nurse.
Judging from several of her tweets, the Mississippi native is also a volunteer at a school, she once shared photos from a Mount Pleasant Elementary School classroom while she gushed about the achievements of the students.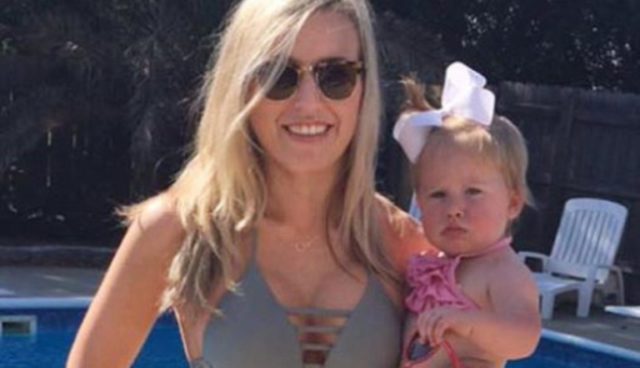 Alisa Mote got married to her Street Outlaw's top driver husband Kye Kelley on August 2015 after the couple had become officially engaged the year before on the 21st of March 2014. Their beautiful baby girl Kenadeigh Alexa Kelly joined the family shortly after their nuptials, but unfortunately, the couple's union hit the rocks in 2017, even before their daughter's first birthday. It is mportant to note that Kenadeigh is Alisa's first child and Kye's second child as he already had a daughter from a previous relationship
What Has She Been up to Since the Divorce?
Unlike her ex-spouse who didn't let the grass grow under his feet in forging a new relationship with another woman, Alisa Mote seems to be taking a long time to get back on the dating scene. The former wife of Kye Kelley seems to be enjoying motherhood as she is known to regularly upload pictures of her adorable daughter on social media. Kenadeigh who is well into her second year is often seen hanging out with her mum or just having fun. Whether she is involved in another relationship or not, Alisa seems to have taken to motherhood like a duck to water and appears well adapted to her new life as a single mother.
Even with all her activity on social media which generally revolves around her daughter, it is difficult to gauge Alisa's frame of mind as she likes to keep her personal affairs under wraps and is averse to flaunting the details of her love life. However, she did let her feelings slip on one occasion when she was purported to have uploaded a facebook post describing her ex-husband's new relationship as the definition of TRASH.
Read Also: Daphne Joy – Biography, Family And Things To Know About 50 Cent's Ex
The Reason Behind Their Split
The circumstances that led to the end of the Kye Kelley's marriage to Alisa have continued to elude the public as both Alisa Mote and Kye himself have refused to come up with a public statement. From what is obvious, both parties do not have a lot to smile about concerning their past relationship, especially Kye who wasted no time in flaunting another woman so soon after the end of his marriage.
However, the fact that he moved on so fast did not shock many as whispers of the love affair between Kye and Lizzy Musi had come up long before Kye's separation from Alisa became official. This led to speculations that perhaps Lizzy is the elusive reason behind the breakup of the couple's marriage. However, none of the parties involved have deemed it necessary to come up with a confirmation or a rebuttal for the public.