Shoprite is Africa's largest food retailer headquartered in Brackenfell, Cape Town, South Africa. The company operates in 14 countries and has more than 2,982 stores across the continent. In a bid to improve customers' shopping experience, the ShopRite Group announced that they would be launching a rewards program for its branded stores in October 2020. This involved creating a reward card commonly called the "Shoprite Xtra Savings Card," which provides customers with an effective and efficient cash savings system.
The Shoprite Xtra Savings Card Is One Of The Biggest Reward Schemes
Nowadays, technology has made it possible for customers to easily run daily transactions using debit/credit cards. This has helped facilitate lots of transactions online rather than physically performing transactions at shops, marketplaces, banks, etc. Furthermore, it has allowed people to make payments in the comfort of their homes or offices. Subsequently, lots of companies have deemed it fit to reward their customers via cards. These cards are designed specially to purchase various goods at a discount price depending on the terms and conditions applied. The ShopRite Xtra Savings card was hereby designed specifically for this purpose as it allows various consumers to purchase goods at discount prices and save while they are shopping.
Shortly after the Shoprite reward card was launched in October 2020, about 5 million customers signed up for it and they were able to save up to R1 billion through discounts and savings. This has led to speculations that this Xtra Savings would become one of the biggest reward programs as it is expected to reach up to 19.3 million shoppers majorly in South Africa.
What Are The Benefits Of Having An Xtra Savings Card?
It is widely believed that this reward program has garnered such massive success because it was introduced at the onset of the Covid 19 Pandemic. This was undeniably a period moment for shoppers who were looking for cheap ways to buy things as the lockdown restrictions placed household incomes under pressure. The simplicity of this program's operation was also another reason that endeared many to it as customers can easily sign up without the stress of paper works.
Furthermore, customers that enroll on the ShopRite Xtra savings program are able to receive a discount price that is up to 40% on everyday essentials. This is a welcomed idea as it offers an additional touch to shopping as customers can easily purchase goods at discounted prices and get rewards in cash or kind that is airtime subscription.
There are also additional savings on combo deals and if one is already enrolled on the Xtra Savings scheme, they tend to enjoy such offers instantly. More so, Xtra Savings cards offer customers some form of flexibility as they can be used interchangeably at both the Checkers branded stores and ShopRite. However, they are only used according to the respective brand discount and promotions which the card covers.
Who Can Get The ShopRite Xtra Savings Card?
The ShopRite Xtra Savings card is eligible only to those that have a valid ID card number and are above the age of 18. However, those under this age bracket can use it but they are not permitted to buy any product that contains tobacco or alcohol.
How To Sign Up For The Shoprite Xtra Savings Plan?
Shoprite has made it possible for customers to easily sign up for Xtra Savings for free and this can be done in only a few minutes. The different ways this can be done include:
1. Via USSD Code: This is performed by dialing *134*569*CARDNUMBER#
2. In-store: You can easily sign up for the Shoprite Xtra Savings plan by simply visiting the customer service stand at any Shoprite store.
3. Online: You can sign up for Xtra Savings by visiting ShopRite.co.za
4. WhatsApp: Simply add the number +27872405709 to your phone as a contact and then send a text with "Hi". This will be followed by other instructions that will guide you to successfully enroll in the savings scheme.
How Can I Make Use Of The ShopRite Reward Card?
ShopRite cards are very simple to use as aforementioned, it is one of the best ways various shopping companies use in rewarding their staff members. However, in order for you to gain some substantial points that will make the card valid, you should have used it to make some significant purchases.
Once you have points on your card, there are no hard and fast rules with regards to usage because it solely depends on the discretion of the cardholder. Most people use it as a way of giving their loved ones something special or use it to buy items from the wide range of Shoprite products. More so, these cards can be redeemed at any ShopRite store, however,  it is more efficient to use the card in shopping than cash on hand as it usually comes with good discount offers.
How Can I Check My Shoprite Points?
Customers can also view the points they have on their cards anytime they want and this can be done in the comfort of their homes by following the steps below:
Log on to the official ShopRite website
Go to the navigation bar and click on "My ShopRite"
A page will load that will enable you to view your account details which include your digital coupons loaded and points, Price Plus club card number, saved lists, and past purchases.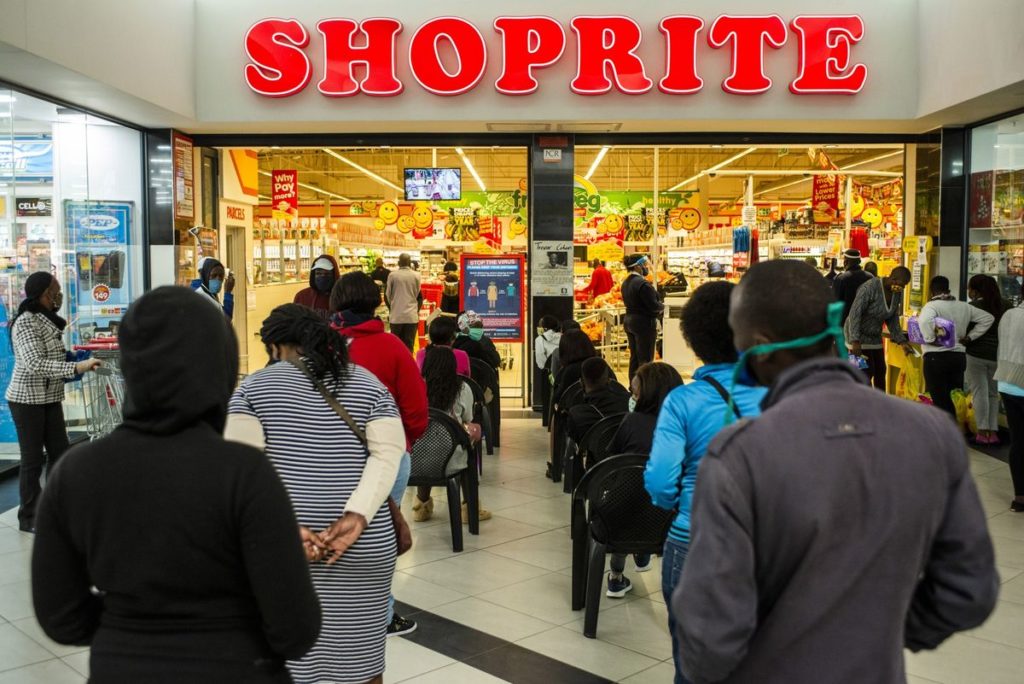 Can I Use A Checkers Card At Shoprite?
Checkers cards can be used at Shoprite stores but it is only applicable to specific brands. Likewise, the Shoprite Xtra savings card can be used at both Checkers and Shoprite stores. However, its usage is restricted to specific brands, and it is only on such products that they can get discounts.
What Terms & Conditions Apply In The Usage Of The Shoprite Xtra Savings Card?
For all Shoprite customers who wish to enroll in the Xtra savings scheme, it is important to note that specific terms and conditions should be met and adhered to. Some of these conditions include:
Usage of the ShopRite Xtra savings card is subjected to the current version of the present terms and conditions published on the official website.
If a customer doesn't accept the terms and conditions, some functions on the Xtra savings program will not be available.
If a customer continues to use the ShopRite Xtra savings card after there have been amendments to the terms and conditions, he or she would automatically accept such amendments.
The suitable age one can obtain the Xtra Savings card is 18 and above.