Sindi Dlathu is a Soweto-born South African actress known for appearing in many movies and television series. The actress, who has featured in Muvhango, Serafina, and The Rivers, is happily married to Okielant Nkosi and they have two children together.
Sindi Dlathu Was Born a Twin
Dlathu's date of birth was the 4th of January 1974 and she was born in the Gauteng province of South Africa's capital, Johannesburg, precisely in Meadowlands Soweto. The name Sindi Dlathu is just a stage moniker, the SA entertainer was named Sindiswa Dlathu at birth.
While it is hard to find any information about her parents, the actress obviously adores her mum whose photos she has shared on Instagram. Besides, we were able to dig up other important facts about Sindi. For one, she was born a twin and her twin sister is a professional nurse who goes by the name Zanele Sangweni. Sindi's twin is the wife of Matome Meela that earns a living selling used cars in their home Soweto and also owns and runs his own pawn shop.
Her Career Took off Before She Became a Teenager
The Muvhango alum's career dates back to her pre-teen days when she participated in an audition for a talent competition name AShell Road Fame. Even though she did not emerge successful at the auditions, the gig earned her a good level of exposure which attracted the attention of Mahotella Queens from the Mbhaqanga band; Mahotella proceeded to mentored her.
Failing at her first attempt did not douse Sindi Dlathu's spirit one bit but she waited for three years before making a second attempt. This time, the Soweto native joined a miming challenge at the national level, singing The Beatles' Let It Be. She eventually emerged as the winner. This feat motivated the young talent to focus more on arts.
And Her Breakthrough Came from Sarafina
With her artistic spirit fired up, Sindi was all out to carve a niche for herself in the South African movie scene. She decided to attend auditions for Mbongeni Ngema's play, Sarafina, and emerged among the few lucky ones that landed roles in the popular drama; this marked her breakout role in entertainment.
Dlathu was cast as an understudy for the title character, Sarafina, in the stage version. She shared the screen with Hollywood greats like Whoopi Goldberg in the screen version and was later commissioned to Michael Peters as an assistant choreographer.
The role paved way for a better future for the actress as it took her and other cast members to the United States where they performed, and there, her path crossed with Randy Crawford. Accepting Crawford's request to stay back in the US and work with her was a wise decision as Sindi Dlathu's career benefited from the collaboration.
Sindi Dlathu Became Part of Muvhango in 1997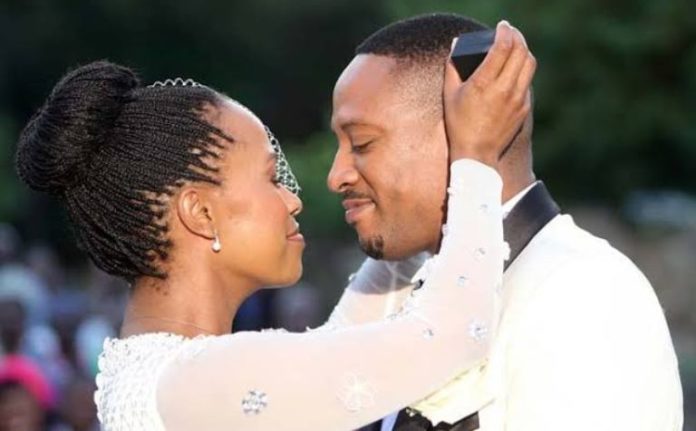 In 1997, Sindi joined the cast of Duma Ka Ndlovu's television show, Muvhango, playing Nomthandazo "Thandaza" Buthelezi, the spouse of Ranthumeng Mokoena, a business executive.
This was initially a cameo role. However, given the actress' hard work, it was not surprising to see the role grow to that of a major cast over the years; this has also contributed immensely to the growth of her career.
Muvhango is largely set in both Venda and Johannesburg and revolves around the nepotism and violence in the corporate world. The storyline is family-oriented, seeking to address the perpetual clash between modern ways and tradition. The show was really successful and the South African Film and TV Award named it as one of the nominees for the best soap opera award. Sindi was part of the show for two decades, exiting in 2017.
She Is Currently Appearing in The River as Lindiwe Dikana
Sindi Dlathu's most recent project is The River, wherein she depicts Lindiwe Dikana. The South African television series was created by Phathu Makwarela and Gwydion Beynon. Situated in Pretoria against the scenery of SA's mining sector, the plot centers on Lindiwe Dlamini-Dikana, a manipulative and callous owner of Khanyisa Diamonds Mine.
The series is relatively new as it first aired on the 29th of January 2018 on Mzansi Magic and is yet to conclude its run as 2020 wraps up.
The three projects discussed are Sindi's major works but the actress has acted in other productions. She was seen in movies such as Escape from Angola, Ngempela, and Married. Sindi was also spotted in Soul City and is associated with one of the popular series in SA titled Generations in 2010.
Sindi Dlathu and Her Husband Okielant Nkosi Have Two Children 
Unlike her professional life that is all out in the open, Sindi has succeeded in keeping facts about her personal life away from the public. However, from what is obvious, the Soweto native is not single, she is the wife of Okielant Nkosi.
What Nkosi does for a living has remained unknown just as it is hard to tell how they met and when they got married. We only know that Sindi Dlathu is a mother of two.
At one point in the life of the actress, speculations ran rife that she's HIV positive. The genesis of this was her appearance in the series Soul City, where she was cast as an HIV patient. The actress refuted the rumors, assuring fans that she is hale and hearty.