Nadia Buari is currently married to a man whose identity is not known but before she got married, she dated a few men, including Michael Essien and Jim Iyke. She was also rumored to have dated Dede Ayew, D'banj, and Fally Ipupa.
Nadia Buari is undoubtedly one of the most beautiful and desirable women in the African movie industry. The actress has been in the movie business since 2005 and is easily one of the most recognizable faces in the entertainment industry. As a result, the Ghanaian bombshell has naturally been linked to many men over the years, with her having one of the busiest dating histories.
But while most of these were unverified rumors, it has still not stopped tongues from wagging and deliberating. Some of these men who she has been linked with are in the movie industry while others are outside of it. Either way, Nadia Buari's dating history has contributed to her fame, which also includes a filmography with over 20 movies.
A Timeline of Nadia Buari's Dating History
Some of the names that have graced Nadia Buari's dating history include Nigerian music star D'Banj, actor Jim Iyke, and Congolese musician Fally Ipupa. All these rumored relationships, however, came after her first alleged relationship with premier Ghanaian football star, Michael Essien.
Michael Essien (Ended 2010)
For the longest time, fans thought Nadia Buari and Ghana football legend Michael Essien would be together forever. The couple had been together for ages and were frequently spotted at public events together. It is not clear how the two met but seeing as they are both public figures, it could have been at a social event.
At the peak of his powers, Michael Essien was the most recognizable footballer in Ghana and one of the most recognizable celebrities overall. Nadia Buari was also killing it in the movie industry at the time and was a frequent star in movies. It looked like the two were meant to be. Some were even predicting marriage in the not too distant future.
It, therefore, came as a shock when the couple broke up sometime in 2010. An official reason for the breakup was not given, but many speculations were traveling about. Some claimed that Essien was a serial cheater who kept hooking up with other women. His infidelity became too much for Nadia to deal with, and she broke off the relationship.
According to others, Essien was the one who walked away from the relationship. The star had allegedly gotten tired of the relationship and sought a new adventure. He reportedly sent Nadia packing. None of these claims was ever officially verified. Essien had been dating Dela Ackumey, whom he broke up with to get with Nadia Buari.
Rumors of a reunion were speculated in 2012. The two were spotted taking pictures in a cozy position at the birthday party of newscaster and Diva's Show host, Nana Aba Anamoah. Seeing both of them together sent the rumor mill into overdrive with news that they may be back together. However, this was dispelled by Nadia Buari. She claimed they were posing for pictures, and nothing else was happening. According to her, they had not gotten back together.
Dede Ayew (2010)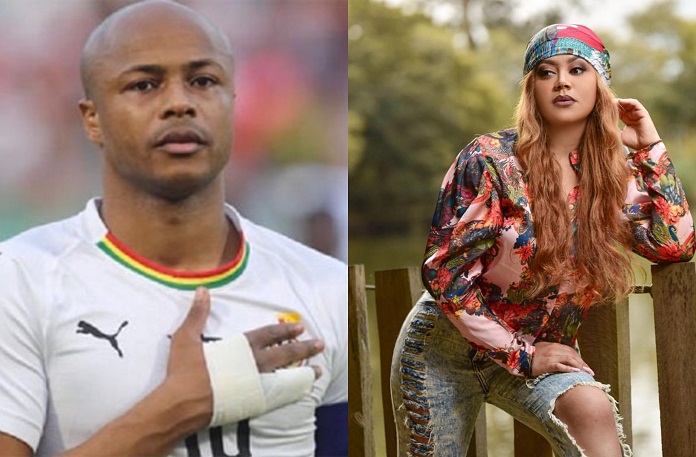 Shortly after her breakup with football superstar Michael Essien, Nadia Buari was again in the news for being with another Ghanaian football star. This time around, she was rumored to be dating Dede Ayew, son of the legendary Ghanaian striker, Abedi Pele. She was linked to the player in 2010, and he had to come out to deny the rumors. Ayew stated that it was a fabrication by the media and was not aware of how or why it started.
D'banj (2011)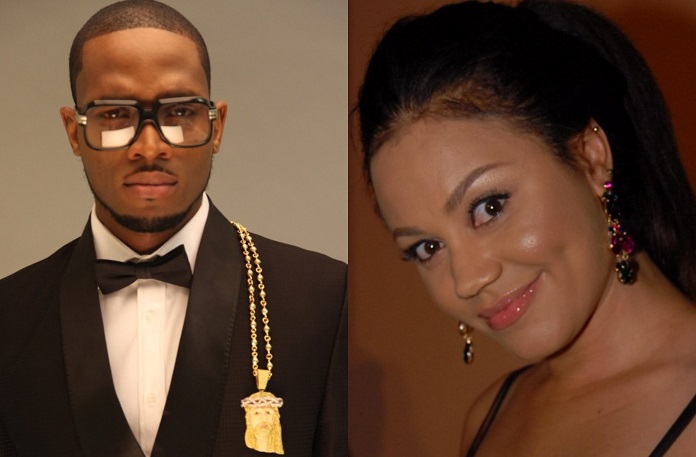 The D'banj rumors were never verified or confirmed. Nadia Buari was linked to the Nigerian music superstar in 2011. She was one of the women he name-dropped in his super hit song, "Oliver Twist".
In October 2011, the Ghanian beauty was rumored to have spent the weekend with D'banj at his residence in Lagos. Sources claimed that she was there from Friday until Sunday. There were also claims that D'banj visited her in Ghana a few times and they were spotted together. Nothing, however, ever came of this linkup, and the two have since moved on.
Fally Ipupa (2011)
Nadia Buari was rumored to be dating Congolese musician and sex symbol, Fally Ipupa, in 2011. This rumor garnered speed when it looked like the two celebrities attended the MAMA awards in Nigeria together. According to whispers, they had been seeing each other a few months before they were spotted at the MAMAs. They also shared a room at the Eko Hotels & Suites during their stay in the country. Much like the D'banj rumors, this was never confirmed, and nothing ever came of it.
Jim Iyke (2014)
Nadia Buari and Jim Iyke were the toast of every fan in 2014. When news emerged that the two movie stars had begun a relationship in January 2014, social media was agog with the gist. Jim Iyke, the self-acclaimed bad boy of the Nigerian movie industry, and Nadia Buari, the Ghanaian damsel, were in love, which pleased the fans.
It was even said that Jim Iyke proposed to her in March 2014, and the couple was briefly engaged. Things went downhill after that, and they broke up shortly after. According to Jim Iyke, they met in the entertainment industry and only stayed together due to a reality show. He further added that they went on with their lives after the entertainment ended. It was a sad way to end one of the most talked-about relationships in the African entertainment space.
Nadia Buari Birthed Twins in 2015 to Everyone's Surprise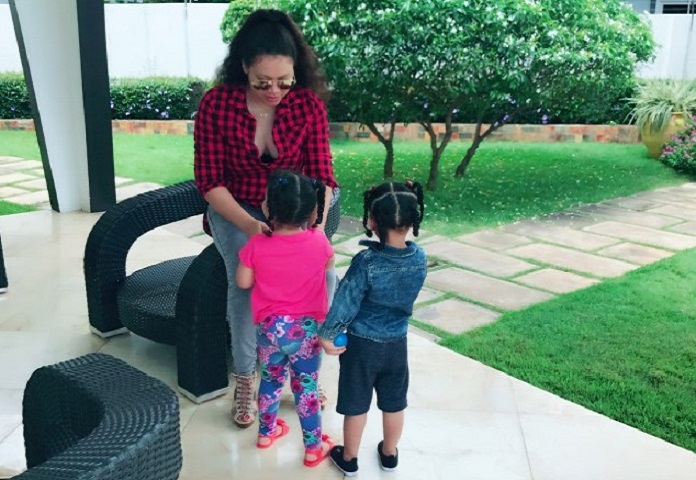 Nadia Buari stunned Africa in February 2015 when it was reported that she had given birth to twin girls. Her father, Alhaji Sidiku Buari, confirmed the news. Nadia kept the pregnancy a secret, and it came as a huge surprise when word floated about her becoming a mother.
It was even more surprising when it was revealed that she birthed twins. Seeing that Nadia Buari leads a very private life, the name of the twin girls remain unknown. She has mostly kept them away from the spotlight and does not talk much about them.
For the longest time, the father of the twins was unknown. It was rumored to be Jim Iyke at some point, but that was dispelled. Eventually, it was revealed that the father of Nadia Buari's twin girls is not someone she's dating but rather her current husband.
The identity of her husband is unknown, including his name. The couple further shares two other children with a daughter birthed in February 2017. Their last child was born in January 2018.