"You don't let anybody dictate how you live your life; you get one life and it's yours to live – not society's, your parents or anyone else's decision to tell you how you should live". These brave and courageous words belong to no other than the gorgeous Amiyah Scott. Scott is a well-known American model, makeup artist, and Instagram star. The transgender lady is also a budding actress and is blazing the trail for the LGBTQ community in Hollywood. Want to know more about Scott? Then, we have got all the details right here!
Amiyah Scott Biography
Amiyah Scott was born as Arthur Scott on the 11th day of January 1988 in Manhattan, New York City. She, however, grew up as a southern belle in the city of New Orleans, Louisiana. While growing up, Scott realized that the male gender she was born with did not really match her true self and being. She realized that she would be much happier as a woman and commenced the transitioning process. The media personality started out by taking birth control pills as a form of hormone replacement therapy. When Scott was 17, hurricane Katrina hit New Orleans and she and her family were forced to evacuate to Atlanta. In Atlanta, she got the much needed professional help and completed the process of transitioning to a woman.
Career
Having fully transitioned, Amiyah Scott began participating in the Atlanta underground ballroom scene. For the uninitiated, balls are basically a mixture of a fashion show and beauty contest. It features different categories including sex siren (for people with sexy bodies), face (for the most beautiful face) and realness (for those that are passable). Scott's unique, exotic and fresh looks made her a crowd favourite and she collected many prizes and trophies. Her exploits also led to viral internet fame as the balls were often taped and posted on YouTube.
Amiyah Scott did not hesitate to maximize her newly found online fame. She created her Instagram account where she posted makeup tips as well as hot pictures of herself. She subsequently developed a large online following and attracted the attention of legendary filmmaker, Lee Daniels. He would later offer her a debut acting role on his TV series, Star. Star is a Fox musical drama about three talented young girls who want to break into the music industry. The series is headlined by Queen Latifah and Scott plays her transgender daughter, Cotton Brown.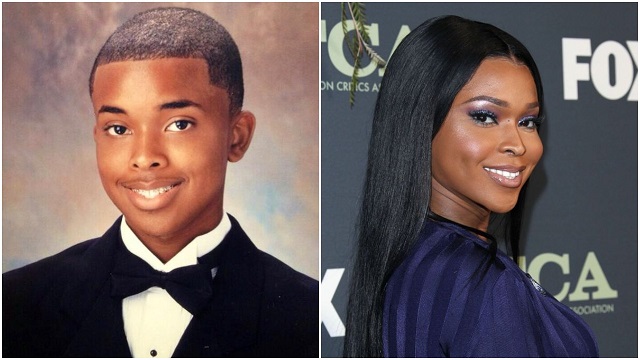 Family
Amiyah Scott has not disclosed much information about her family. Therefore, details such as her parents' names or any siblings that she may have, is still scant. The most that is known is that her parents initially found it difficult accepting her decision to transition into a woman. The hostility at home later forced the actress to move out and fend for herself. Scott has since reconciled with her parents as they offered her their support and acceptance not long after she left home.
Is Amiyah Scott Married, Who Is Her Husband or Boyfriend?
Amiyah Scott has never been married but she once stated in an interview that she has had encounters with high profile men. The media personality, however, declined to name names because according to her; a girl who kisses and tells, never gets kissed again. Meanwhile, the actress has been romantically linked with fellow social media star, Micah Dixon, Dixon is quite popular on Instagram where he posts fashion and modelling content. He has also been photographed with celebrities such as Rihanna. Scott and Dixon reportedly dated between 2017 and 2018. During that period, they often attended red carpet events together and also posted pictures of each other on their respective handles. However, the last word on this relationship is that the couple is no longer together.
See Also:  Roberta Colindrez – Bio, Personal Details, Family and Relationships
Other Facts about Amiyah Scott
– VH1 crowned her king due to the massive following on Instagram. She has at least 1.7 million followers on the platform
– Scott took part in some episodes of the popular reality TV series, Real Housewives of Atlanta, in 2015. The episodes were never aired as she fell out with the producers who wanted to sexualize her appearance.
– She received the Rising Star Award from GLAAD Atlanta in November 2018.
– The model cum actress is also an author. She released her first book, Memoirs of a Mermaid, in May 2019.
– Scott is a big fan of Pokémon game and describes it as really fun.
– She is the third openly trans-person to play a major trans-character on a network TV series. Others are Jamie Clayton and Laverne Cox.