Amy Poehler's relationship has been the buzz phrase lately. While we're eager to dive right into the story, let's give you a heads up about the comedienne. Poehler is a famous actress, comedienne, director, producer, and scriptwriter who is best known for her appearance in the hit TV show Saturday Night Live (SNL) from 2001 through 2008. Asides SNL, Poehler is also known for her incredible work in Parks and Recreation (2009-2015), Baby Mama (2008) and Are You There (2013). In her over two decades of acting and writing, Amy Meredith Poehler has lent her voice to hit animation projects such as The Mighty B! (2008-2011), Horton Hears a Who (2008), Inside Out (2015).
Her soaring popularity put her on the 2011 list of Time Magazine's "100 most influential people in the world". Nevertheless, with fame came much attention to her personal affairs. Amy Poehler's relationship has been the subject of much talk in the media space especially her move from breakup to breakup. Following her split with fellow actor, Nick Kroll, fans are more than eager to know if Poehler has moved on for good or if she's still stuck licking her wounds from the failed relationship. In this article, we'll take you through Amy Poehler's relationships revealing how far she's moved on since the big split. Enjoy!
Amy Poehler's Relationship With Nick Kroll
Amy Poehler's relationship with fellow comedian, Nick Kroll, began in 2013. Theirs was a relationship many fans were rooting for. It began in their line of duty where the two made their first encounter back in 2012 thereabouts. The couple grew so much in love that Kroll even featured in Poehler's autobiography, Yes Please, published in 2014.
In it, she writes about her Nick Kroll whom she says knows how to settle her. Poehler wrote that on one of their first nights together, she woke up apologizing for snoring and he simply pulled out two earplugs he had worn to bed so he could hear what she was saying. She revealed that it was one of the most romantic gestures she'd ever seen.
In the wake of their split, sources revealed that the two had to make a difficult decision seeing that their schedule was no longer favorable to the relationship. The couple were eventually spending more time apart than together. Although they shared two children from Poehler's previous marriage to Will Arnett, having children of their own was one of those things the couple really looked forward to even though Amy Poehler herself is well into her forties.
The news of their split in 2015 became one of the most discussed celebrity splits in the media. Asides the conflicting schedule theory, we have very little evidence to mention "cheating" as one of the reasons for the breakup. Whatever the unmentioned reasons are, what's no secret is, Poehler has since found love elsewhere.
Her Relationship After the Split with Kroll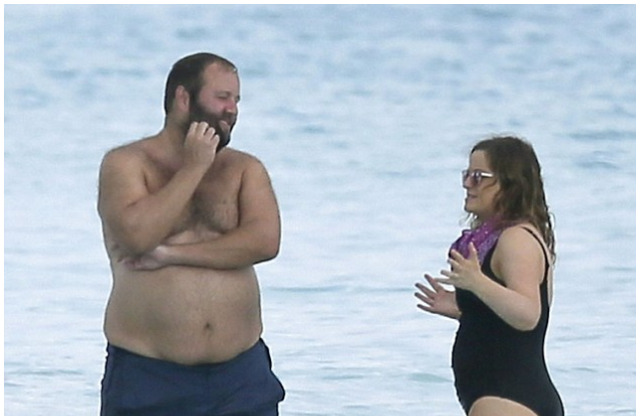 At the time of her split with Nick Kroll in 2015, Amy Poehler was already seeing Benjamin Graf, an attorney who works with New York-based Merchant and Gould. Sources believe that the two have been long-time friends but decided to take their relationship a notch higher.
This time, Poehler isn't going with a fellow show biz star like herself. Well, we can't say for sure if careers had anything to do with this. What we do know is, the attorney is the new man in Amy Poehler's life. It is hoped that the two will 'graduate' from boo and bae to husband and wife. When that happens, Poehler's two sons will have a step Daddy.
Amy Poehler's Past Relationships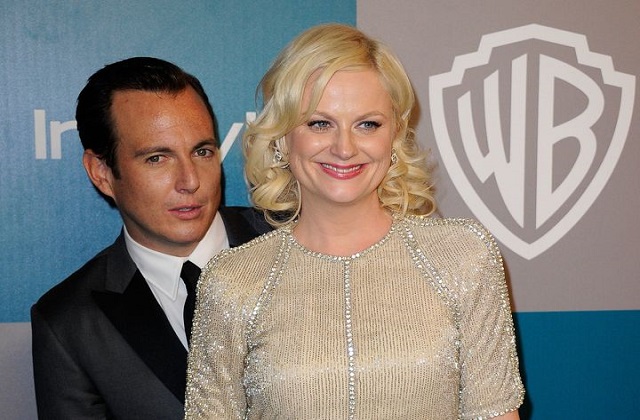 Although Nick Kroll seems to be the man most fans are aware of, there's also an old story to Amy Poehler's relationships. We must also tell you about her involvement with Will Arnett back in the days. Like most show biz love tales, Poehler and Arnett had their first encounter in the line of duty back in 1996. Like Poehler, Arnett is a comedian and prolific voice-over actor who has lent his voice to hit animation projects such as Ratatouille (2007), Despicable Me (2010) and The Nut Job (2014).
Arnett got drawn by Poehler's incredible comedic performances, but it wasn't love at first sight. It took four whole years for the couple to warm up to each other and begin a romantic journey together. While dating, Arnett and Poehler collaborated on several projects including the hit series Arrested Development, the film Blades of Glory (2007), Horton Hears a Who! and of course, The Secret World of Arrietty.
See Also: Amy Motta – Bio, Age, Is She Married, Who is Her Husband or Boyfriend?
Their romantic journey gradually led them down the aisle on August 29, 2003, in the presence of close friends and family. Together, Poehler and Arnett welcomed their first son (born October 2008) and another in August 2010. However, two years after welcoming their second child, their marriage ran into troubled waters. In what many fans still describe as a shock, Poehler and Arnett announced that they would be separating (on September 6, 2012). Barely two tears later, Arnett filed for divorce which was finalized on April 8, 2014. As sources confirm, she retained custody of their two children.