Ana Cabrera is a female journalist who has worked with different television stations over the years. She started her career as a college student and has gone ahead to bag so many achievements. She has covered different aspects of the news, feeding the world with her voice and the activities going on around them.
Like many journalists before her, Ana began her career on local television and worked her way to CNN, one of the world's leading cable news channels. With CNN, she has become a global journalism personality, reporting on the most critical stories defining our lives.
She Began Her Journalism Career in Denver
The journalist, who is Mexican-American, was born on the 13th of May, 1982, in Denver, Colorado. She is one of five children born to her Mexican parents – Judith and Ronald Cabrera. Her siblings are Angelina Cabrera, Matthew Cabrera, Nathan Cabrera, and John Cabrera. The journalist almost lost her youngest brother John to cancer, but after many chemotherapies, he survived. Her father worked as an executive director at an educational firm while her mom works as a counselor.
She holds a bachelor's degree in Communication, Foreign Languages, and Culture from the Washington State University's Edward R. Murrow College of Communication in Pullman. While she was a college student, Ana Cabrera pursued the dream of journalism she nursed as a child.
Ana Cabrera began her career as an intern, for Denver's CBS affiliate station, KCNC-TV. She also interned at KMGH-TV, before she assumed her first role as a full-time professional after graduation in Spokane, Washington.
Ana Cabrera Worked for Three Local Stations Before CNN
Her first role as a full-fledged journalist began in 2005 as an anchor and reporter for KHQ-TV. The TV station is an NBC affiliate television located in Spokane, Washington. Within the first four years of her career, she worked for the station and the Fox affiliate, KAYU-TV.
After four years, Ana Cabrera returned to where her journalism career began and joined KMGH-TV 7 News, an ABC affiliate in Denver. While she undoubtedly made a great impression at KHQ and KAYU, she moved up a notch at KMGH, covering major stories in her community and the country at large.
She worked at KMGH-TV as an anchor, and during that time, it was one of the top-ranked daily morning news programs in its market. While Ana was there, she won an Emmy Award for her anchoring duties during the program's coverage of the High Park Fire.
She was present, as a journalist, during the 2012 Presidential debate in Denver and also covered the movie theatre shooting in Aurora. For her achievements that period, she was awarded the AP Press TV and Radio Association's Annual Mark Twain Award for best morning show broadcast in 2013.
Identified as a talented journalist, Ana Cabrera became a subject of interest to several national and international news outlets. She eventually joined CNN in 2013, as a Denver-based correspondent.
She Has Had An Impressive Career Record at CNN
At CNN, Ana did not only report the news, but she also went in search of it as an investigative journalist. She was a prominent part of the CNN investigative team that uncovered the systemic failures at elderly living facilities. As part of the team, she revealed the failures of reporting, investigating, and tracking alleged sexual abuse at these facilities.
Also, as a reporter for CNN, Ana has covered major events like the riot in Ferguson, Missouri, after the shooting of Michael Brown. As part of her coverage of the event, she landed exclusive interviews with prominent personalities like the St. Louis County Prosecuting Attorney and the Police Chief. Other noteworthy reports from her include the marijuana legalization movement and pot pesticide in Colorado.
But while she has done a lot of on-the-ground work for the cable network, Ana Cabrera is mostly recognized as an anchor. She anchors the weekend primetime edition of CNN Newsroom. As an anchor, she has covered a myriad of news across different sectors, from politics to natural disasters.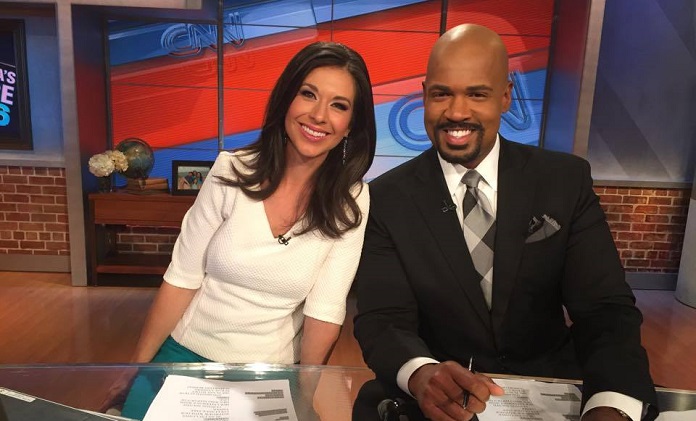 She has anchored news about the White House and its politics at large, including the Donald Trump impeachment proceedings. Ana Cabrera has also covered events like the London Bridge Attack, Hurricanes Harvey and Maria, as well as in-depth coverage of the #MeToo movement.
Apart from her journalism career, Ana is one of the board directors of MiCasa Resource Centre. She also served in that capacity at the American Cancer Society. Additionally, as a distinguished alumna of Edward R. Murrow College of Communication, she has been inducted into the Murrow Hall of Achievement. She is also a member of the Murrow Professional Advisory Board.
Ana Cabrera Is A Multimillionaire
From the above, it is evident that Ana Cabrera is success-driven. Right from the inception of her career, she has risen from one successful height to another, overcoming every struggle. Her rise to stardom started with a local television station, and today, she is notable for her works on one of the largest newsrooms, CNN.
Her exact salary figures are readily not available. Regardless, we know that like most anchors on major cable news networks, her salary ranges from six to seven figures. We do know that she has an estimated net worth of $3.6 million, a sizeable amount of wealth for all her hard work.
Ana Has Led A Quiet Love Life
Ana is one of the few celebrities who choose not to flaunt their love life. In fact, despite being put on the spot on different occasions regarding her sexual orientation, she didn't divulge any information. Curious minds finally got the answer to the elusive question when she tied the knot with Benjamin Nielsen.
Ana and Benjamin got married in a very private ceremony on September 11, 2005. To date, there are no details of their wedding venue or how long they dated, except for the fact they met during one of her work trips to Washington.
But our ignorance about their romantic journey hasn't hindered them from living a blissful marital life with two children. Ana Cabrera and her husband have a son named Jackson Nielsen and a daughter, Maria Nielsen. They also have a dog named Lola.
Mother Nature can't stop our spring break beach vacation! pic.twitter.com/BeZeMY2bUu

— Ana Cabrera (@AnaCabrera) April 4, 2018
Unlike his wife, whose career has put her firmly in the spotlight, Benjamin has enjoyed a reserved role outside of public attention. At the moment, there is still a lot unknown about him, including his profession. One thing that he does appear to be is a great husband and father to his wife and children.