Andre Drummond is a professional basketballer who plays for the Detroit Pistons of the National Basketball Association (NBA). He had a troubled childhood starting with his father leaving the family to being bullied at school as a result of his size. Having faced these challenges, it was expected that Andre would develop some kind of low self-esteem but he didn't, instead, he braced up and became one of the best centers in the game of basketball.
He was drafted by the Pistons in the 2012 NBA Draft and was selected with the ninth overall pick. Ever since he entered the big league, he has not only become one of the most popular basketballers in the NBA but has also been one of the few referred to as the most effective players with the Detriot Pistons. Quite an interesting fella right! Here is everything you should know about him.
Who Is Andre Drummond Of NBA? 
He was born in a Jamaican home as Andre Jamal Drummond on August 10, 1993, in Mount Vernon. Andre rarely talks about his dad who was said to have abandoned his family for his then-wife, Christine. The basketballer is one of two children born to his parents, he has a sister named Ariana Drummond who he adores and also has her name tattoed on his wrist.
Things were pretty rocky for the family after their father left which prompted their relocation to Middletown Connecticut when Andre was 7. There, he enrolled at Woodrow Wilson Middle school, graduated and went to Capital Preparatory Magnet School in Hartford. He studied there for two years before transferring to St. Thomas More in Oakdale, Connecticut.
Andre was a bit confused with his choice of college as he got numerous offers from different colleges. He announced that he would spend his postgraduate years at Wilbraham & Monson but after a few weeks, he tweeted that he would attend the University of Connecticut. Records later had it that he also considered attending Kentucky, Louisville, and Georgetown.
While growing up, Andre Drummond had challenges with his growth, he was so small that other students thought he was a freak. As a result of this, he barely made friends and was a loner through his days at school, nevertheless, chose to play the game of basketball and surprised many as he emerged as one of the best centers, his high school; St Thomas has ever recorded.
He didn't stop at the game of basketball but also became the school advisory – he helped the freshers in the school fit in and talked them out of being homesick. Andre was raised as a Christain and has always taken delight in speaking about his relationship with God.
Career Achievements
His days at St Thomas are still remembered till date, he was referred as one of the best centers the school ever had and was also one of the most effective players in the school team. Andre led his school team to a big win where they emerged as the National Prep Champions in the year 2011.
With so many achievements in college, he was later selected by the Detriot Pistons in the 2012 NBA Draft with the ninth overall pick. Prior to that, he was rated by ESPN as the number 1 overall player in the class of 2011 and was listed as number 2 by Rivals.com, and Scout.com.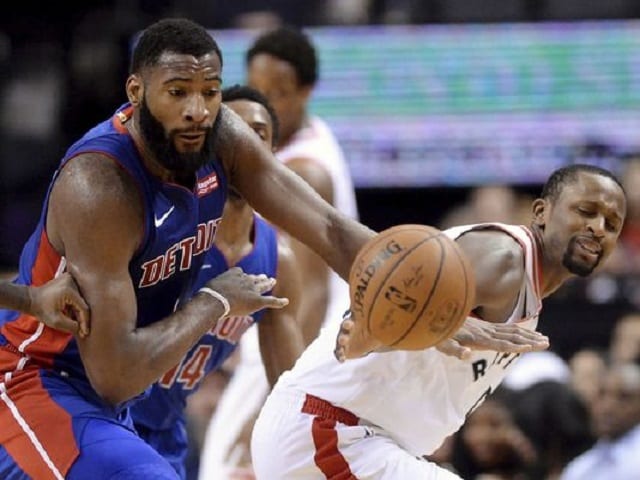 During his first season with the Pistons, he became one of the top players in the team and was later named the 2012-2013 NBA All-Rookie Second Team and also completed as the number four in his rookie year. Andre Drummond set an NBA Rising Star Challenge record as he scored 30 points with 25 rebounds and was later named the MVP of the event.
Andre also featured on the national level in the game. He was among the team who won the 2010 Fiba Under-17 World Championship, earning a gold medal.
What Is His Net Worth?
You wouldn't expect less from a basketball pundit who has had major milestones both as a student-athlete and as a professional in the game. He is referred to as one of the top rebounders in the game. His 5-year contract with the Pistons was recorded to be worth $127,171,313 with a base salary of $22,116,750. Annually, he gets $25,434,263. Having worked hard since he went pro, Andre deserves his net worth estimated to be $7.3 million.
See Also: Who is Robert Williams (Basketball)? Here are Facts You Need To Know
How Tall is The NBA Player
No one knows the magic behind Andre's rapid growth after being bullied as a teen.
His current height has made a few doubt if he was actually really small while growing up, he stands at 6 feet 11 inches with a balanced weight of 127 kg. His athletic build has helped in his performance as a center.