Andy Hubbard is the husband of Stephanie Ruhle, a famous MSNBC anchor. He is an American businessman and engineer born sometime in 1973. Andy and Stephanie have been married for more than a decade and still counting.
Even though his fame is as a result of his wife, that doesn't mean that is all there is to know about Andy Hubbard. He has had a string of successes in his career, and despite keeping a low profile, the successes have spoken for him. Interested in the man? Then keep reading to find out more.
Summary of Andy Hubbard's Biography
Full name: Andrew Lewis Hubbard
Gender: Male
Date of birth: 1973
Andy Hubbard's Age: 50 Years Old

Ethnicity: White
Nationality: American
Sexual Orientation: Straight
Marital Status: Married
Andy Hubbard's Wife: Stephanie Ruhle
Andy Hubbard's Children: 3
Education: Princeton University
Famous for: Being the husband of Stephanie Ruhle
Who Is Andy Hubbard?
Andy Hubbard was born in 1973, but the exact birth date is not known. His full name is Andrew Lewis Hubbard. Not so much is known about him because he keeps a tight-lip on his personal affairs, shying away from the limelight. Because of this, there is no information on the places he grew up. There is nothing on the name of his parents nor if they are living or dead. Nonetheless, it is known that he has a younger brother called Jesse.
Andy Hubbard is a Caucasian American. He went to Princeton University, majoring in Mechanical and Aerospace Engineering. While in college, he played for the lacrosse team as a midfielder. Andy graduated with a Bachelor of Science in 1995.
Career
When it was time for Andy Hubbard to begin his career, he flipped the switch and went in a completely different direction from the engineering background he attained at Princeton. Andy Hubbard started out in the finance sector, working at the Swiss bank Credit Suisse. Here, he was Associate Manager and Derivatives Marketer from 1997 until he left the job in 2000. He remained in the finance sector, joining Kiodex – an online risk management system for traders, managers, and investors as the Director of Product Development. This job he held on to for another three years.
Andy Hubbard kept developing his knowledge of financial business practices over the years. Soon after leaving Kiodex, he joined Deutsche Bank; a German multinational bank that holds the record as the 15th largest bank in the world by the sum of its assets. Andy Hubbard served as the Vice President in Equity Derivative Prop Trading during his tenure at the bank.
Credit Suisse regained Andy Hubbard's services after he spent a year with Deutsche Bank. He got promoted to the position of Chief of US Structured Credit Derivatives Trading. Throughout his career, Andy Hubbard garnered a huge knowledge base in the trading sector, becoming familiar with tools used in financial investments and businesses.
Hubbard finally switched companies and joined the staff of UBS O'Connor, a private hedge fund institution. According to his LinkedIn profile, he worked on credit portfolios. By the year 2018, he got promoted to the rank of Managing Director.
In August 2018, Andy Hubbard became co-CEO of a tech company called HausMart. The company created an app that allows users to sell anything directly from the comfort of their smartphones. The company aims to allow entrepreneurs and small business owners to be able to sell their products through a mobile platform rather than through a point-of-sale system.
Andy Hubbard's Net Worth
Working in finance and also headlining a technology-based company will surely earn you a good sum in the bank. It would come as a surprise if Andy Hubbard didn't have a very comfortable net worth that would see him retire with benefits and ease. However, what the businessman is really worth is a mystery as he is yet to reveal his assets. But the general consensus is that Andy Hubbard is worth millions of dollars.
It was reported that Andy Hubbard's house with his wife in Tribeca sold for a cool sum of $5.2 million. They purchased a four-story townhouse at a whopping $7.5 million when they moved to Manhattan's Upper East Side.
The Family of Stephanie Ruhle's Husband
Andy Hubbard is married to popular MSNBC news correspondent Stephanie Ruhle. Before Stephanie Ruhle got into the world of journalism, she was engaged in the world of finance for over a decade. In fact, the two of them met when they were both working at Credit Suisse. In the year 2002, Andy and Stephanie tied the knot.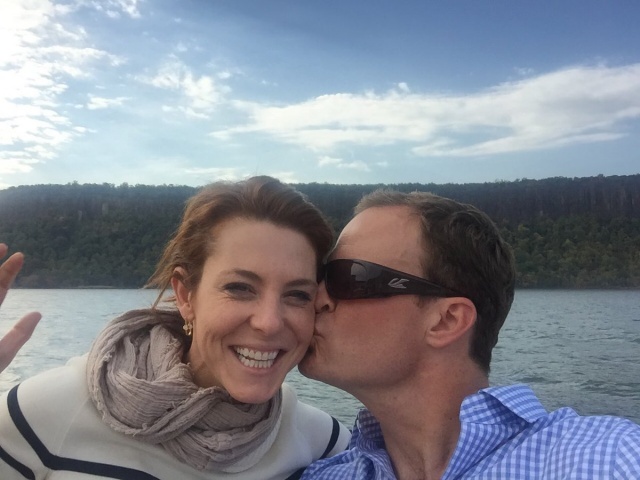 The couple has been featured on Business Insider. They were included in the publication's 2012 list called Wall Street's Hottest Power Couples. The article made mention of their meeting at Credit Suisse, remarking that they were both competing in the same training program.
Andy Hubbard and his wife Stephanie have three children: Reese, Harrison, and Drew. Together, the family lives in the Upper East Side of Manhattan, New York after moving from Tribeca.
As stated earlier, the man has a younger brother called Jesse. Jesse also attended Princeton University and also played for the lacrosse team like his elder brother. Jesse is also an inductee in the US Lacrosse Hall of Fame.