Aparna Nancherla is an American comedian and actress. The painfully shy and introverted entertainer used to greet her audiences by saying: "It's okay, guys — I'm surprised I'm a comedian, too!" To the audience, it was a stereotype joke but to Aparna's parents, it was a basic truth.
As a toddler, she would cling so tightly to her mother that she tore holes in her sari. Her parents had to teach her to make eye contact with them so that she would be able to look other people in the eyes. In school, she went hungry day after day because she was too shy to ask a teacher to help her open her lunchbox.
At that stage in Aparna's life, no one imagined that she would someday earn an income by performing jokes in the presence of hundreds of people, that she would own and star in her own TV special, and have numerous people following her on social media. But alas, she was able to conquer herself and a couple of decades later, she tweeted one of her best-known jokes: "Any pizza can be a personal one if you cry while you eat it."
She broke into the comedy scene in 2013 after winning the New Face award at the prestigious Just for Laughs Comedy Festival 
in Montreal, earning herself a massive following ever since.
Who Is Aparna Nancherla?
Aparna Nancherla was born on August 22, 1982, in Washington, D.C. She is the second daughter of Ananth Nancherla (father) and Suchithra Nancherla (mother). Her parents, both doctors, immigrated from Hyderabad, India in the 1970s.
Despite her quiet nature, she always looked for ways to challenge herself, so she took college courses while in middle school. She attended Thomas Jefferson High School for Science and Technology in Northern Virginia and was part of the cross-country team.
During the Gulf War, Aparna developed an impassioned patriotism writing letters to soldiers. From there, she developed an interest in joining the army, much to the terror of her parents. Although she was accepted to the United States Military Academy, Aparna Nancherla changed her mind, choosing Amherst College in Amherst, Massachusetts.
Even though she majored in psychology, Aparna was not sure it would be her career path. She was soon hit by her own psychological issues involving eating and depression and had to take some time off from school in the spring of her second year. During this time, she decided to try telling jokes during an open-mic night at a comedy club named Tysons Corner, where she and her friend had been going as a cheap form of entertainment.
The performance which took place on Aparna's 20th birthday went well to everyone's surprise. It was, however, after she graduated from college and came back home, working temporal jobs, that she started doing stand-up comedy on a regular basis.
Four years after she started doing open-mic sets in D.C., Aparna Nancherla moved to Los Angeles with her boyfriend and took up an administrative job. In addition to that, she found a manager and continued building reputation for her subtle, offbeat humor. There was no major breakthrough until she was called to come to New York to write for the show, Totally Biased With W. Kamau Bell on FX network. This was her first full-time job in comedy.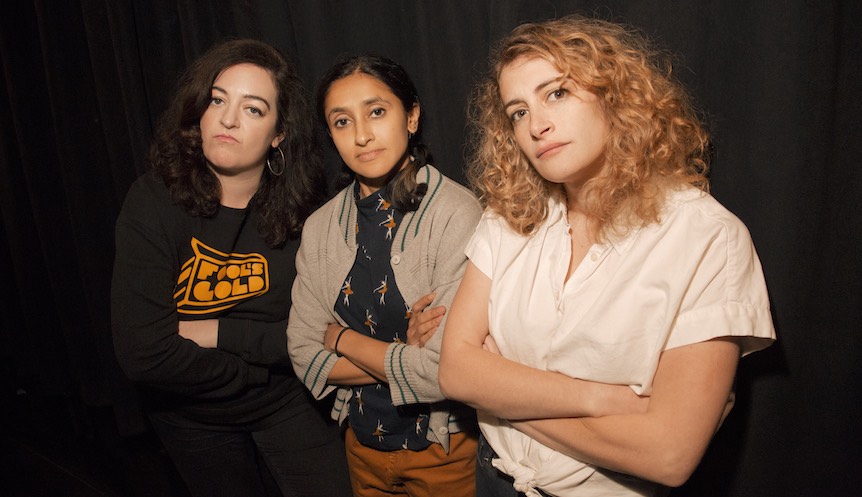 The show ended in late 2013 and she continued with stand-up until NBC hired her to write for its Late Night With Seth Meyers. By the time she left the show in 2016, the universe was hers for the taking. There was a surge in her stand-up booking, she released her debut comedy album, Just Putting It Out There on July 8, 2016, and was cast in a brief but memorable role on Netflix show, Master of None. 
It didn't end there, she won a recurring voice role in seasons four and five of Netflix's adult animated comedy, BoJack Horseman and also took part in the Comedy Central show, Corporate, playing the role of a discontented human resources manager.
Alongside fellow comedian, Jo Firestone, Aparna Nancherla created an offbeat Web series titled Womanhood. She also co-hosted a short-lived but humorous podcast about depression with Jacqueline Novak.
See Also: Sarah Millican Biography: 5 Interesting Facts About The Comedian
Facts You Need To Know About The Comedian
1. Unlike some people whose life-long dreams was to become comedians, Aparna Nancherla started standup comedy on a random whim, having no idea how far she would go with it, let alone that she would make it a career.
2. The first time she did comedy, she had taken antidepressants which gave her a euphoric boost that is more than what is normal in her stable mood. According to her, the drugs used for depression makes you feel like you are in this honeymoon period where you're like, "Oh, I didn't know you could experience life in these frequencies."
3. Aparna Nancherla regrets not knowing that achieving milestones does not necessarily solve anything before she started a career in comedy.
4. On rough days, she withdraws to her most familiar space – her own head. According to her, she fantasizes about being very under the radar, working in a bookstore.