Teen Wolf's sword-wielding Kitsune powered Kira Yukimura is none other than American-Korean TV star, singer and model Arden Cho. She appeared in the American MTV television series in season 3 and became a regular until the 6th season. The gorgeous actress also featured as Gia in the 2011 monster science fiction Mega Python vs. Gatoroid and will be starring in the 2019 movie Honor's List.
Despite hitting the limelight through her appearance in Teen Wolf, Arden Cho has successfully kept her personal life away from the media, hence, there is a lot of speculation going on about the actress's background, love life, net worth, and other information. In this post, you will get to know more about Arden Cho based on verified facts.
Arden Cho Bio (Age)
Arden Cho was born August 16, 1985, in Amarillo, Texas. Her Korean-American parents moved to Dallas and then Minnesota, so Arden spent her early childhood and teens in both cities respectively. She recalls how she was bullied and tagged an outsider in her younger days due to her Asia origin.
She sustained injuries and was hospitalized for being attacked in Apple Valley High School where she attended. Her parents made her attend dance classes, spelling bees, painting, martial arts, and music classes to keep her occupied.
She graduated from college and attended the University of Illinois where she studied Psychology. In college, Arden took drama classes and fell in love with the theatre thereafter. The Teen Wolf TV star confessed that acting provided her with the opportunity to open up and become someone she could only imagine to be. Her gorgeous looks earned her a place in the Miss Korea Chicago beauty contest which she won in 2004. The actress moved on to compete in the Korean beauty pageant in Seoul but opted out when she was told to take a cosmetic surgery. After spending time in Kenya, on a humanitarian trip in 2007, Arden Cho returned to the US and moved to Los Angeles where she got a job while fully pursuing her acting career.
Three years of hard work and looking good soon paid off for the budding actress when she was announced by American skin care manufacturer Clinique Laboratories as the model for their 2010 adverts in Asia by the middle of November that year. She went on to model for English footwear and apparel company Reebok in Korea as well as Nike in Japan.
Arden Cho's modelling skill became highly sought-after as she attracted top beauty and fashion enterprises like Alexander McQueen, Vogue, and Purple Fashion. Multi-national companies like Apple were not left out of the outfits that employed the services of the gorgeous Korean-American.
She appeared in several short films, in 2011, Arden Cho made an appearance in episode 20 of ABC's TV series Pretty Little Liars where she played the character, Pru. The same year she also appeared in Mega Python vs. Gatoroid.
Her major film and TV breakthrough came in 2014 when she joined the American TV series Teen Wolf in season 3. Her outstanding portrayal of Kira Yukimura soon led to her being promoted to a main role in the series. Arden Cho announced in April 2016 in a YouTube post that she would not be part of the 6th season of Teen Wolf. She hinted that she is presently filming a movie due for 2019 tagged The Honor List.
While making waves as a TV star and model, Arden Cho did not leave out exploring her flair for music. On February 22, 2011, she released the single I'm Just a Girl on iTunes, the actress collaborated with YouTube personalities like Gerald Ko, Jason Chen, and Ken Salomon on various music videos.
Her Net Worth
Arden Cho earns a good living from modelling for top blue-chip companies, films, as well as hit TV shows like Teen Wolf which has made her very popular. Her estimated net worth is $600,000.
Read Also: Who Is Crystal Reed? Her Age, Family, Boyfriend, Partner, Net Worth
Dating Or Married – Who Is Her Boyfriend?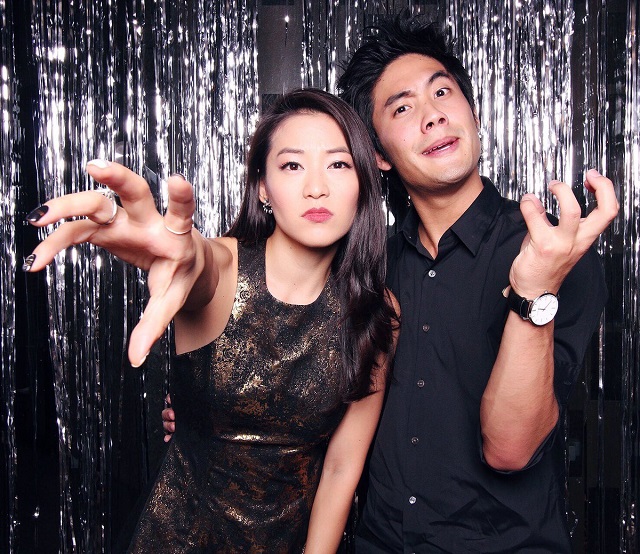 Arden Cho is not yet married, however, the 5ft 3in tall actress and TV personality has been rumoured to have dated 2 guys, a tale she never came out to verify.
She was allegedly linked to fellow Teen Wolf TV star Dylan Sprayberry in 2013, which turned out not to be true. Again, her collaborations and closeness to Japanese-American YouTuber Ryan Higa aka NigaHiga, had many speculate him to be the actress's anonymous boyfriend.
Arden Cho has, however, responded to this speculation by coolly telling fans to respect her privacy and not pry into her private life. So, we can safely say that Arden Cho is not quite off the market yet as far as marriage is concerned.
Arden Cho's Height
The Korean-American star and singer is said to be 5 ft 3 inches (1.63 m) tall, with a lightweight of 49 kilograms (108 lbs). Her other body stats are measured as bust 33 inches, her waistline is listed as 24 inches while her hips measure about 34 inches, little wonder she was a hot cake model for top brands.