Teen Wolf's sword-wielding Kitsune powered character Kira Yukimura is played by none other than the American-Korean TV star, singer, and model, Arden Cho. She first appeared in the MTV television series in season 3 and became a regular until the 6th season. The gorgeous actress has also featured as Gia in the 2011 monster science fiction disaster film, Mega Python vs. Gatoroid, and as Emily Choi in the Dick Wolf-created TV series, Chicago Med.
Despite hitting the limelight through her appearance in Teen Wolf, Cho has successfully kept her personal life away from the media, hence, there is a lot of speculation going on about the actress's background and love life among other information.
Arden Cho Initially Set Out To Become a Lawyer But Later Decided To Act
With her being of Korean descent, Arden Choi was bullied and tagged an outsider in her younger days growing up in different parts of Texas. She sustained injuries and was even hospitalized after one of such incessant attacks. As a result of this, she was motivated to study law in order to help her cause.
While studying at the University of Illinois at Urbana–Champaign, Cho took drama classes and fell in love with the theatre thereafter. She ended up graduating with a degree in Psychology. The Teen Wolf TV star confessed that acting provided her with the opportunity to open up and become someone she could only imagine to be.
After spending time in Kenya on a humanitarian trip in 2007, Arden Cho returned to the US and moved to Los Angeles where she got a job to make ends meet as she focused on launching her acting career. She would go on to appear in several short films as she also made guest appearances in a number of TV shows.
In 2011, Arden Cho made an appearance in an episode of the ABC TV series, Pretty Little Liars, where she played the character of Pru. The same year, she landed what is arguably her first major role in the monster science fiction Mega Python vs. Gatoroid. She then appeared in the 2012 action comedy film titled The Baytown Outlaws where she played the role of Angel.
Cho's major breakthrough came in 2014 when she joined the cast of Teen Wolf in season 3. Her outstanding portrayal of Kira Yukimura soon led to her being promoted to a main role in the series. In April 2016, the actress announced via a YouTube post that she would not be part of the 6th season of Teen Wolf.
Some of her other more recent projects include the musical drama Stuck where she portrayed Alicia.
Cho Has Had Success as a Model
While still in college, Arden Cho's gorgeous looks earned her a place in the Miss Korea Chicago beauty contest which she won in 2004. The actress moved on to compete in the Korean beauty pageant in Seoul but opted out when she was told to undergo cosmetic surgery.
Years of hard work and looking good soon paid off for the budding actress when she was announced by American skincare manufacturer Clinique Laboratories as the model for their 2010 adverts in Asia. She would later go on to model for the English footwear and apparel company, Reebok, in Korea as well as Nike in Japan.
Cho's modeling skills became highly sought-after as she attracted top beauty and fashion enterprises like Alexander McQueen, Vogue, and Purple Fashion. Multi-national companies like Apple were not left out of the outfits that employed the services of the gorgeous Korean-American.
She is Also a Talented Musician
Part of what has made Arden Cho's career unique is her versatility and ability to communicate her craft via diverse mediums. Besides modeling and acting, Cho is a talented musician who plays the piano and cello. She released her first single "I'm Just a Girl" in 2011 which she co-wrote with Ed Huang. She produced the music video for the track which she released on YouTube. In September 2019, she released another single titled "Simply". She has further collaborated with other YouTube personalities like Gerald Ko, Jason Chen, and Ken Salomon on various musical projects.
As a result of Cho's endeavors as an actress, model, and singer, she has been able to earn a good living as she has an estimated net worth of $600,000.
Arden Cho Once Dated YouTube Star Ryan Higa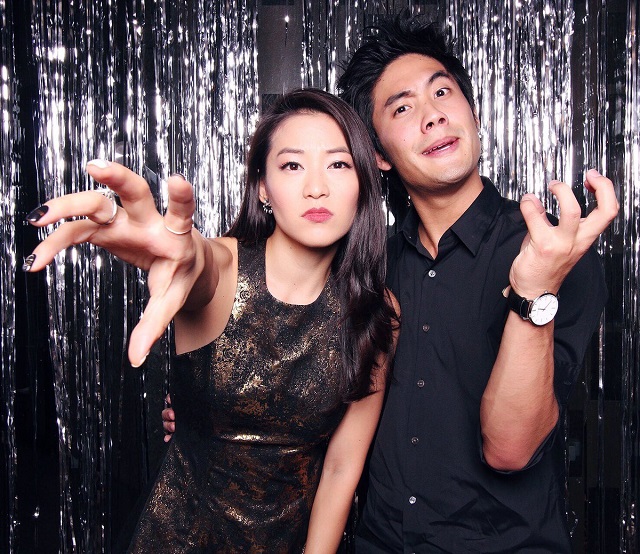 Though the 5 feet 3 inches tall actress and TV personality has consistently declined to elaborate on her love life, interest in her personal life has not abated. She was allegedly linked to fellow Teen Wolf TV star Dylan Sprayberry in 2013, which turned out not to be true.
Later on, rumors began to swell about a potential romance with Japanese-American YouTuber Ryan Higa aka NigaHiga. For many months, fans insinuated that the pair had something going on after she became a regular on Ryan's skits for his channel. In 2010, she played his love interest in his short film, Agents of Secret Stuff and since then Ryan's fans were sure there was something going on. Whether that would blossom into a full-blown romance was something neither party didn't discuss publicly.
In February 2019, Ryan finally announced in an episode of his Off the Pill podcast that he and Cho were dating. According to him, they had been together for a while though he didn't go into the specifics of when exactly they started dating.
Barely a year later, Ryan in a video on his channel titled "My Midlife Crisis" revealed that he and Arden Cho had broken up. According to him, the relationship had been called mutually and both had gone their separate ways in the most amicable terms possible.
A week after Ryan's statement, Arden Cho posted cryptic messages on her Instagram story which most fans interpreted as her accusing Ryan of infidelity whilst they dated. She said in her texts that she was contemplating writing a sad song and wished she could turn back the hands of time to better days "before I called you mine"
The rumors that ensued led Ryan to respond saying he never cheated on Cho throughout their relationship. Both parties have since deleted pictures of each other on social media and haven't spoken about the issue again.