As more people attain celebrity status in recent times, more and more names are beginning to cross, leaving several questions of relatedness among fans. Brooklyn Decker and Jessie Decker are among the latest showbiz personalities whom many are wondering if they are related. While Brooklyn is most popular for her recurring feature on Sports Illustrated Swimsuit magazine, Jessie James Decker is best known for her starring role on the E! reality TV show, Eric & Jessie: Game On. Are the two showbiz personalities sisters? Or are they sisters-in-laws?
Are Brooklyn Decker and Jessie James Decker Related?
Well, the answer is NO; Brooklyn Decker and Jessie Decker are not related. They are neither sisters nor sisters-in-law. If that is the case, who then are Brooklyn Decker and Jessie Decker?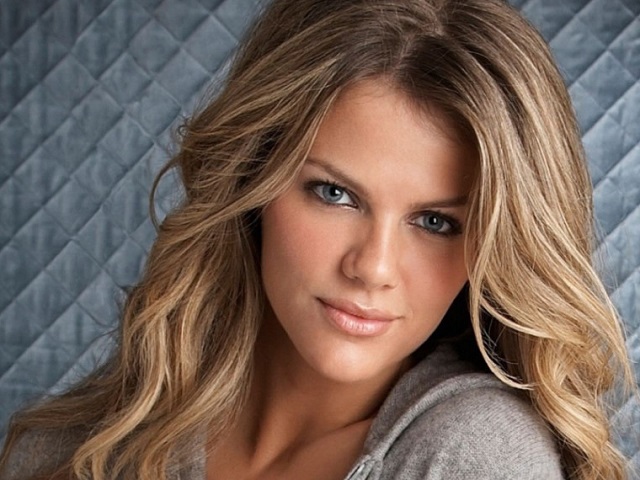 Brooklyn Decker is a successful model and actress. She was born as Brooklyn Danielle Decker on April 12, 1987 in Kettering, Ohio, United States. Brooklyn is the first child and only daughter of her parents, Stephen and Tessa Decker. While her father sold pacemakers, her mother worked as a nurse. Brooklyn has a younger brother named Jordan with whom she grew up in Ohio and later, North Carolina.
As is always the case, Brooklyn started off with modeling before venturing into acting. As a teenager, Mauri Simone discovered her at a mall in Charlotte, NC and made her the face of the prom clothing line. She soon after, emerged the Model of the Year at the 2003 Connections Model and Talent Convention. Following this, Decker landed jobs with several popular brands and mags including Victoria's Secret, Gap, Glamour, Teen Vogue, Cosmopolitan, and many others.
In 2006, Brooklyn Decker started modeling for Sports Illustrated Swimsuit Issue. She subsequently featured in the 2007, 2008 and 2010 editions of the magazine. Decker also made recurring appearances on CNN/SI website, "She Says, Z Says" in 2007 where she discussed NFL games of the week. She has equally featured on several television shows including Sports New York, NBC's Chuck, USA Network's Royal Pains, and so on.
Brooklyn Decker ventured into acting with an uncredited role on The Devil Wears Prada (2006). She later played her first starring role in Just Go With It. Her excellent portrayal of Palmer Dodge on the 2011 romantic comedy earned her Teen Choice Award same year. Brooklyn followed this with a female lead role on Battleship (2012). In 2015, Decker started playing regular character Mallory Hanson on Netflix's comedy series, Grace and Frankie. She also appeared as herself in episodes of 2019 game shows, Celebrity Family Feud and Match Game.
In addition to being a model and an actress, Brooklyn Decker is also a wife and mother. She married American professional tennis champion, Andy Roddick who once held the World No.1 tennis player title. The duo wedded on the 17 of April, 2009 after a one-year engagement which started on 31st March, 2008. They had earlier started dating in 2007 after Roddick sported Decker on She Says, Z Says and arranged for a meeting. The couple has two children, a son (Hank) and a daughter (Stevie) born in 2015 and 2017 respectively.
Who Is Jessie James Decker?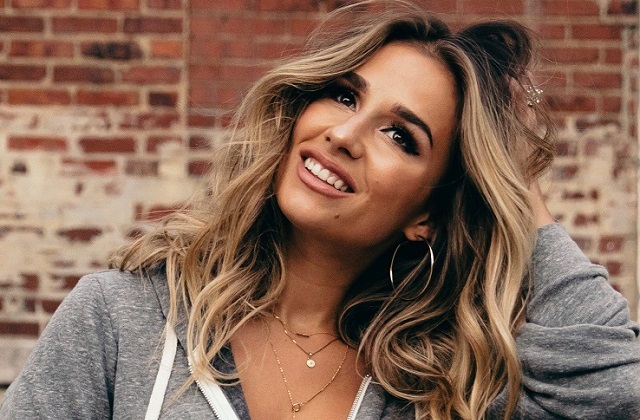 Jessie Decker is an American country pop singer/songwriter, reality TV personality and clothing designer. Her original name is Jessica Rose James. She only took up the last name "Decker" after marrying now retired professional NFL player, Eric Decker in 2013. Born in Vicenza, Italy on April 12, 1988, Jessie grew up in up to fourteen different cities, owing to her father's job in the U.S Air Force.
Jessie James began singing as early as the age of two. By the time she turned nine, she won her first singing talent competition. She subsequently performed in different cities including Warner Robins, Georgia and Seaworld, Orlando. At fifteen, she started taking songwriting lessons in Nashville, Tenessee, traveling from her family residence in Louisiana once a week.
Jessie James officially began her singing/songwriting career at the age of seventeen after she signed with the Big Yellow Dog Music label. She soon after signed to Mercury Records after one of her songs earned her the label's attention. Jessie subsequently released her first album titled Jessie James in 2009. Other albums to her credit include Southern Girl City Lights (2017) and On This Holiday (2018). Prior to these, James released several Extended Plays including Comin' Home in 2014, This Christmas (2015), Gold (2017), and Blackbird Sessions (2017).
Also See: James Gunn's Bio, Net Worth, Wife and Family Life
In addition to music, James Decker starred with her husband Eric in Eric & Jessie: Game On, a reality show that aired on E! between September, 2013 and October, 2017. Jessie is also the CEO of Kittenish, a clothing line which she initially launched online before opening its physical shop in Nashville in February, 2019. The brand also has another shop in Florida.
Just like Brooklyn Decker, Jessie Decker is also a mother. She has three children with her husband – a daughter and two sons respectively born in 2014, 2015 and 2018.