Having left an indelible mark in their different career fields, Nick Kroll who is a famed actor, comedian, writer, and producer and Colin Kroll, a famous entrepreneur, who was the CEO of the Intermediate Labs are often taken to be related. These two celebrities bear the same last which has led to the assumption. Many relations in the entertainment industry often bear the same last names and as such, many are inquisitive to find out if Colin Kroll is related to Nick Kroll. The paragraphs below details the facts about the relationship between Colin Kroll and Nick Kroll.
Are Colin Kroll and Nick Kroll Related?
Although the two celebrities bear the same last name, Colin Kroll is not related to Nick Kroll. Nevertheless, both share the same birthplace as Colin who was the son of Alan Kroll was born in Rye, New York, the United States in 1984 and Nick, the son of Jules Kroll was born in Rye, New York, United States on 5th June 1978. Colin and Nick Kroll are quite known for their remarkable career achievements and below is a glimpse of what actually made these men famous.
How Did Colin Kroll Become Famous?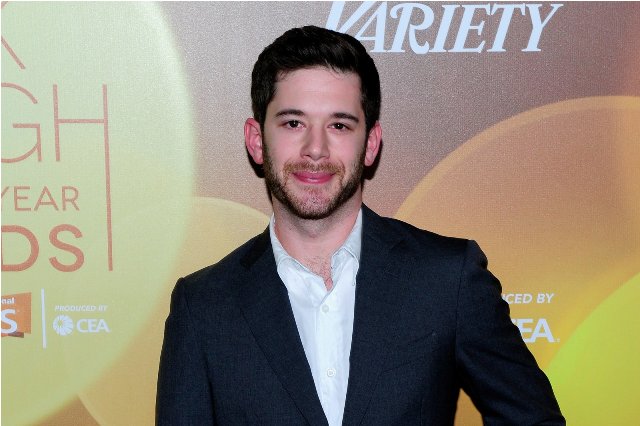 Colin Kroll was an American entrepreneur who studied Computer Science at Oakland University. He then moved on to work as an engineering manager at an online advertising company called Right Media Inc., for two years. Then from 2009 to 2013, he was made the chief technology officer at Jetsetter. There, he got acquainted with Rus Yusupov, a designer, and tech entrepreneur and Dominik Hofmann, a programmer, and entrepreneur. The trio together, co-founded in June 2012 a short-form video hosting service, Vine on which users shared six-second long, looping video clips.
The video hosting service was, however, acquired by the American microblogging website, Twitter in October 2012 and was launched on January 24, 2013. Following the acquisition, Colin Kroll worked for Twitter as the general manager of Vine through 2014. He was then relieved of his duties as a result of bad management and equally bad conduct at the workplace. He went on to form Intermediate Labs, the company behind HQ, an app and mobile trivia games for iOS and Android, alongside Rus Yusupov in 2017.
However, in September 2018, Colin became the Chief Executive Officer of Intermedia Labs, having connived with another board member to force Yusupov out of his position as the Chief Executive Officer of the company. Sadly, the multimillionaire was pronounced dead on 16th December 2018 as he succumbed to a drug overdose.
What is Nick Kroll Known For?
Nick Kroll who is an actor, comedian, writer, and producer gained prominence in the movie industry for starting and creating some Comedy Central series such as Kroll Show, The Oh, Hello Show, The League and the Netflix series titled Big Mouth. As an actor, Nick has starred in over a hundred movies and TV series of which he has played voice roles in many. His acting credits include Olympic Dreams, Operation Finale, Dumpster Diving, My Blind Brother, Parks and Recreation, Knights of Cups, among others.
He lent his unique voice in The Addams Family, The Secret Life of Pets 2, Captain Underpants: The First Epic Movie, Mr. neighbor's House, Sausage Party, and others. He has also served as the writer of the 2010 MTV Movie Awards, Bobby Bottleservice and New York Stand-Up Show. He has produced movies like Adult Beginners, Ugly Americans, I Love You the '30s, and Mr. Vicarious. Following his works, Nick Kroll has gained nominations in Primetime Emmy Awards, The Webby Awards, Behind the Voice Actors Awards and others.
Who are They Related To?
Though the late Colin Kroll is not related to Nick Kroll, he has ther relations, among them Alan Kroll who is his father and Gene Kroll, his uncle. Not much is known about his father who hails from Michigan, except that he gave birth to three sons. Colin's uncle, Gene, works as a therapist at Milford Counseling where he deals with people suffering from addiction.
See Also: Nick Kroll Net Worth: Is He Rich and What Is He Famous For? 
Nick Kroll, on the other hand, is the son of Jules B. Kroll, an American businessman and Lynn Korda, a former Vice Chairwoman of the UJA-Federation of New York. His father served as the founder of Kroll, Inc., a corporate investigations and risk consulting firm established in 1972. In 2004, Nick's father sold his company to Marsh & McLennan Companies for $1.9 billion.
He currently serves as the founder of Kroll Bond Rating Agency (KBRA), a credit rating agency, and a co-founder of K2 Intelligence, an investigative, compliance services firm which he established alongside his son, Jeremy M. Kroll in 2009. Nick Kroll has two sisters named, Dana Kroll and Vanessa Kroll. Vanessa is the spouse of British- American soccer journalist, Roger Bennett.