Whenever there are two famous entertainers with the same last name, fans and the general public are always inclined to believe that they are blood relatives. In the case of Mbali Nkosi and Jessica Nkosi, people were so convinced that they were related that it took a lot of effort to set the records straight. Something good, however, came out of that particular assumption as Mbali Nkosi and Jessica Nkosi leveraged it to develop a very close relationship. Today, they are as close as sisters.
Do Mbali Nkosi and Jessica Nkosi Have Any Blood Ties?
Since Mbali Nkosi and Jessica Nkosi emerged to public notice with the same last name, fans have been digging to know if there are blood ties between the two. Even without enough proof, many have gone ahead to ship them together as sisters. However, the truth of the matter is that the duo are not related in any way; their last name is a mere coincidence that has misled people into believing what is not real.
Even without being related, the two South African actresses have forged a very strong bond over the years. Besides, their relationship is comparable to what can be found among sisters as the two can joke about everything, including being mistaken for blood relatives.
Mbali Nkosi and Jessica Nkosi are both popular figures in the South African entertainment scene in their own rights. What they actually have in common is a burning passion for acting and all things entertainment.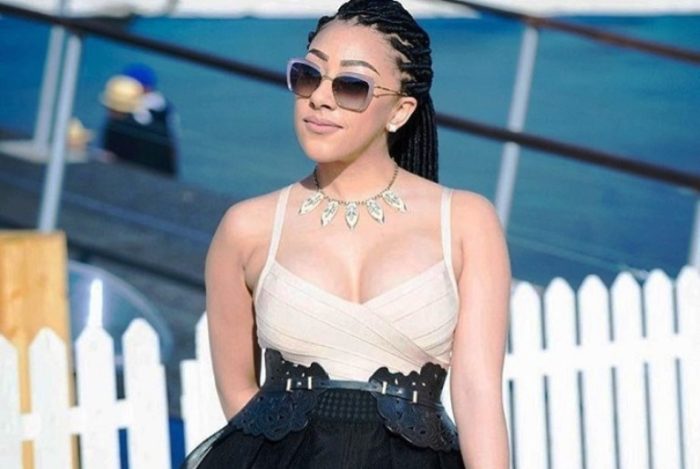 Mbali Nkosi Is From Gauteng
It is true that Mbali and Jessica Nkosi have been mistaken for sisters for years but the truth is that their life stories are different. Unlike Jessica, Mbali was born in Gauteng, South Africa on the 28th of October, 1989. Her family was comprised of six children; she had one brother and four sisters.
On her parents, nothing much is known about them other than that her mum, Nonthlanthla Daphne Nkosi, is late. The actress's mother died from a HIV-related illness. The same can be said of her brother, Nkosi Johnson, who equally died from the complications of AIDS in 2001 at twelve years of age. Speaking about her family, Mbali referred to her late mum as a "strong, smart, and attractive woman" who made their home a loving and happy one for her children.
According to the actress, her family has always been in support of her career in entertainment. At the tender age of five, Mbali Nkosi joined Le Gal Dance Academy where she was tutored in Ballet, Tap, Spanish, and modern dance. Her secondary school education was completed at Edenvale High school where she graduated in 2007. The quest for further academic qualifications took the SA actress to Boston City College where she bagged a degree in Business Management in 2012.
She Has Had A Multi-Faceted Career
During her high school days, the SA native scored a cameo on the set of the M-Net musical drama series – Angel's Song as a dancer. In 2007 when the emerging actress was a grade twelve student, she wrote a song titled Free with Moagi. The track was then recorded for the album Music Is My Life by Thembi Seete and it became a nominee for Song of the Year during the SA Music Awards.
After her university graduation, Mbali Nkosi waited a year before joining Big Brother Mzansi in 2013 as a housemate. The reality competition show, which was shown on Mzansi Magic, marked her emergence to public notice and Mbali has continued to be relevant since then, especially as she finished in third place.
The beauty has since graced multiple events, concerts, and TV shows with her presence, visiting many places across South Africa and performing in other countries like Botswana, Lesotho, and China. Some of her appearances include the 2010 FIFA World Cup's Coca-national Cola's roadshow program in SA, music videos for the likes of Thembi Seete, Denim, Kwela Tebza, L'Vovo, Justin Chalice, and Pascoul.
Mbali Nkosi's debut movie acting role was accomplished in 2013 when she was featured in a minor role in Rockville. The following year, she joined the cast of Generations before appearing in the soapie, HR lady Brenda. In December 2014, she anchored the news on ANNZ news station and has collaborated with Anga 'NaakMusiQ' Makubalo to host a TV program.
Other shows Mbali Nkosi has appeared in include MTV Shuga: Season 7, Zabalaza: Season 2, the first season of A date with Arthur, 10th to 12th season of All-access Mzansi, and The Queen: Season 1.
Jessica Nkosi Was Born in KwaZulu-Natal
The South African province of KwaZulu-Natal is recorded as the place of birth for Jessica Nkosi whose full name is Ayanda Jessica Nkosi. The Isibaya actress was born on the 20th of January 1990. Her early formative years were spent in Empangeni, but the blossoming entertainer relocated to Eshowe, also in KwaZulu-Natal, following the crash of her parent's marriage.
Jessica's academic journey is quite interesting; the KwaZulu-Natal native once dreamed of following a career path in the legal field and so enrolled at the law department of the University of KwaZulu-Natal. However, going by what the records said, studying law was not really her forte as she failed criminal law during her sophomore year, but that was just fate and providence at work in her life.
As the story goes, Jessica Nkosi was sitting in her school's cafeteria when her interest was caught by the activities of the drama department. She proceeded to sign up for drama and that turned out to be the best decision of her life. Armed with a BA in Drama and Performance in 2012, the up-and-coming star landed in Joburg where she proceeded to create a niche for herself in the entertainment industry.
Her Acting Career Started On the Set of Isibaya
Graduating in 2012, Jessica Nkosi didn't waste time in launching her career as an actress. Barely a year later in 2013, she scored a role on the set of the SA soapie, Isibaya, depicting the character of Qondi Ngubane. Acting as one of the series leading ladies made her a household name in South Africa and beyond. Her next major role was being cast as Eve in Ayeye on Mzansi Magic. Jessica's latest acting gig is evident in The Queen – the most-watched SA telenovela where she breathes life into the character of Thando Sebata.
Away from acting, Jessica is also a TV presenter and MC. Her television presenting debut was made in 2017 with Nomzamo Mabtha (her Isibaya co-star) as they co-presented the BET A-List show. Her first appearance on the set of Our Perfect Wedding was as a guest presenter. However, she ended up as the show's host for the ensuing season.
Jessica Nkosi has further presented a number of award shows, including the MTV Africa Music Awards, Channel O Music Video Awards, V-Entertainment, and a few others. Needless to say, her fame has attracted some top brands like Clinique that employed her services as its Global Ambassador. She also acts as an ambassador for Durban Tourism, Volvo, and G.H. Mumm.
Jessica Lost Her Dad In The 11th Grade
Contrary to speculations that Mbali Nkosi and Jessica Nkosi come from the same parents, Jessica's parents have been accurately identified as Nhlanhlayethu Ntuli and Jabu Nkosi. Apart from their names, nothing much is known about the two. We only know for sure that her dad is late and he died while Jessica was still a grade 11 student. The cause of death was said to be a rare type of cancer called Hodgkin's Lymphoma.
Jessica, who was very close to her dad, has never really gotten over his demise. In an Instagram post on what would have been her dad's birthday in July 2019, the Isibaya actress described him as her best friend. In the posthumous tribute, the female entertainer narrated how her late dad would be really proud of his children as they have been thriving and living their lives just to make him proud. Mentioning her siblings; Nomusa, Sphelele, Junior, and Swazi, Jessica described them as being highly blessed to call him father.
Jessica Nkosi once spoke about her mother, Nhlanhlayethu Ntuli, who earns a living as a teacher. Speaking in an interview with DRUM, she described her mum as a woman with natural beautiful long hair. The hair, according to Jessica, is so long and thick that people mistake her for a colored woman. Her sisters are equally blessed with the same type of hair, but Jessica is obviously the weave-on girl of the family.