Most movie lovers who do not have the time nor the resources for the cinemas, often resort to streaming movies and TV shows online. If you belong to this category of persons; you may have found yourself wondering if it is safe, or even legal, to patronise these streaming sites. You may have also contemplated how these free streaming sites make their income. If these questions have been troubling your mind, then worry no more as we have got all the pertinent details right here.
What is Streaming?
Streaming is a process which allows you to access digital media content (movies, music, and photos) that is saved on another device. These storage devices could be on The Cloud, a computer media server or other similar platforms. There are currently hundreds of sites which allows one to stream their favorite movies, music videos, and even sporting events, online. Some of the most popular ones include Popcornflix, HBO Go/HBO Now, YouTube, Tubi TV, Sony Crackle, Vudu, IMDB Freedive, Yahoo View, MoviesFoundOnline, Pluto TV, Snagfilms, Amazon Prime, Hulu, Netflix, iTunes, Vmovee, Yidio, The Roku Channel, Top Documentary Films, Classic Cinema Online, Retrovision, Big Five Glories, Free Movies Cinema, Kanopy Movies, and Public Domain Torrents.
Are Streaming Sites Legal To Use?
Legal experts advise that any service that provides free streaming, downloading, or the ability to watch movies online for free is most likely illegal. Free online streaming sites are legal as long as they have distribution rights to the content. Otherwise, the sites are unlawful.
When it comes to established streaming sites such as Hulu, Netflix, Amazon Prime, and YouTube, the answer is categorically yes, these streaming sites are legal. These sites are perfectly legal to use as you pay the appropriate fees for the services rendered. However, when it comes to the hundreds of free streaming sites that abound online, then you have to be careful so as to avoid running afoul of the law. In the United States of America for instance, if you stream content on an unlicensed platform, then you have not really done anything illegal. It only becomes illegal when you show it to a substantial number of persons, especially with a view to making money. You will also be disobeying the law if you go ahead to download parts of the file that you are streaming.
On the flip side, if you upload content without being licensed to do so, you have committed a crime regardless of whether you charge a fee or not. This is why most free streaming sites prefer not to host content on their servers but rather contain links which take you to secondary sites. This they do in order to exculpate themselves from legal liability.
When it comes to the European Union, it is a different ball game altogether. The European Court of Justice has declared that when an individual streams copyrighted content, without the right permits or subscription, then he is breaking the law. It therefore means that both the person who uploads, and the person who streams or downloads, are all guilty of copyright infringement.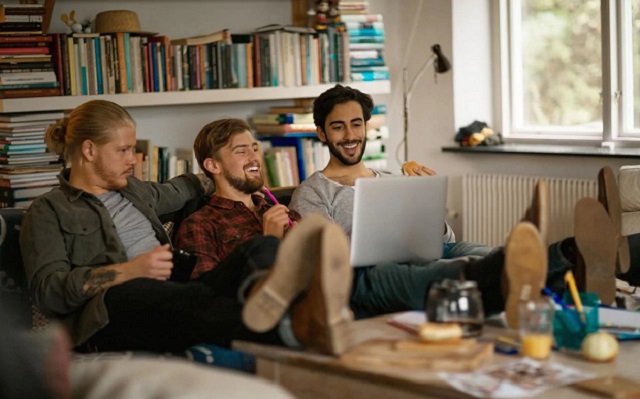 Are Streaming Sites Safe to Use?
When utilizing established streaming sites such as Hulu and Netflix, you can be sure of your safety as well as privacy. These sites have no malware and take care not to sell their subscriber's private data for profit. On the flip side, using the numerous free streaming sites online constitute a potent danger. Most of these sites carry several irritating pop-ups which are positioned in such a way that you must accidentally click on one. When you do click, you are redirected to visit sites which more often than not contain malware which can harm your device. These malware can cause all sorts of problems including stealing personal data and passwords. It can also surreptitiously install malicious software or viruses on your device. Another danger posed by free streaming sites is the high level of inappropriate content which they carry. These range from weird sex banners to explicit videos/images.
How Do Streaming Sites Make Their Money?
Free streaming sites rely on ad clicks to make their money. These ad clicks are often hidden under 'the play' or 'watch-now button' and once you click, you are redirected to sites which have paid them to do adverts for their products. On the other hand, legitimate streaming sites such as Netflix and Hulu make their money from ads which they insert into the body of the streamed content. A larger part of their income, however, comes from the monthly and annual subscription fees paid by their subscribers. For instance, Netflix is the biggest video streaming service in the world and has 100 million users in 190 countries. Their service features bouquets such as basic, standard and premium, and fees range from $7.99 to $13.99 a month. Netflix reportedly earns around $950 million per month with an extra $30 million coming from DVD rentals.