Ariel Winter has been around for as long as many of us can remember. She began acting as a child and has made a name for herself in film, television shows, as well as animations. The actress has also been able to amass a massive following on social media sites such as Instagram thanks to the popular roles her career has had her play.
For someone who began her career as a child, Ariel didn't experience the stereotypical issues associated with kids who became a part of the entertainment industry before they are old enough to weather the storm and attention that comes with fame. Nonetheless, she had her fair share of life troubles which revolved around her family, particularly her mother. All that, however, is now a thing of the past.
Ariel Winter's Mother Forced Her Into The Industry When She Was Only 4
Ariel Winter Workman was born on January 28, 1998, in Los Angeles, California. Although her older siblings; Shanelle and Jimmy, are actors, they did not inspire her venture into the industry. Ariel was practically forced into the entertainment industry by her mother when she was only 4 years old.
The actress did not have what could be described as the easiest of childhoods because of this. She has insisted that she has an unpleasant memory of her childhood as her mother abused her physically and emotionally. The actress said she didn't have any relationship with her mother who denied her a lot as a child and even sexualized her.
According to the actress, her mother Crystal Workman started dressing her in short dresses and miniskirts from the age of seven. She also forced her to a diet at that tender age and would have agreed for her to do a nude scene when she was 12 if it had come up.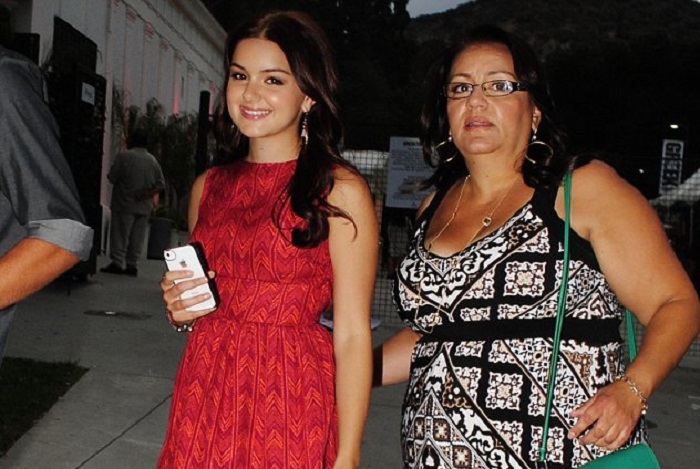 The Actress' Emancipation
As a result of the abuses that she allegedly suffered, Ariel Winter became the subject of a legal battle, with her sister trying to get custody of her from her mother. A report by child protective services indicated that there was evidence of emotional abuse, but the claims about physical abuse were deemed inconclusive.
Thanks to this, her older sister Shanelle Workman became her temporary guardian when she was 14 until the young actress was granted emancipation. With that, it meant she could take care of herself and decide everything about her own life and finances.
I am now officially emancipated!!! I'm really lucky I have an amazing support system and lovely people in my life… http://t.co/lJtlpGoEYc

— Ariel Winter (@arielwinter1) May 15, 2015
Before that, her father Glenn Workman was appointed to manage the actress's finances and was made to report to the court. The actress's mother has, however, insisted that she never abused her daughter as much as Ariel has claimed to have had a tough time living under her care.
The Early Days of Ariel's Acting Career
As stated earlier, Ariel Winter started acting when she was 4 years old. Her career has been traced back to 2002 when she was part of a commercial for Cool Whip. Her first television role came in an episode of the sitcom Listen Up in 2005. That same year, she appeared in other television projects like Freddie and Tickle-U, as well as in the black comedy crime film, Kiss Kiss Bang Bang.
The following year was a busy one for little Ariel as she played various roles in works made for the small screen like Nip/Tuck, Monk, Bones, So NoTORIous, and Jericho. For big-screen projects, she had voice roles in Curious George, Ice Age: The Meltdown, and Bambi II.
2007 had her appear in Crossing Jordan, Shorty McShorts' Shorts, and Criminal Minds. It was also the year she started voicing Gretchen and other characters in Phineas and Ferb. The next year, she was seen as Natalie in the supernatural television series, Ghost Whisperer, and in movies like Horton Hears a Who!, One Missed Call, and Speed Racer. It was after these that she landed the role that saw her transition from a child to a fully-fledged actress.
Morden Family Marked Ariel Winter's Transition Into a Fully Fledged Actress
As the years rolled by, Ariel Winter featured in more movies and TV shows. She would, however, become more popular for her appearance in Modern Family where she played the role of Alex Dunphy.
The series is a mockumentary family sitcom that ran for eleven seasons from September 2009 to April 2020. Apart from being the first TV show that had her play a major role, the sitcom would remain a significant project for the actress as it heralded her transition from a child actress to a Hollywood star.
How so? The actress started playing Alex Dunphy before she became a teenager, at eleven years of age. She continued portraying the character until she turned 22. The role won her the Young Artist Awards in 2010 for Outstanding Young Ensemble in a TV Series. It also earned her four Screen Actors Guild Awards for Outstanding Performances by an Ensemble in a Comedy Series.
With a good number of productions to her name even as she is still very young, Ariel Winter has done rather great for herself, making lemonade out of the lemons she was dealt with as a child. She now has a net worth that is estimated by some sources at $12 million. She accumulated the fortune from the various roles she has played as an actress. In recent years, she has voiced various roles in Robot Chicken and has appeared in popular works like Law & Order: Special Vitims Unit, The Last Movie Star, Little Audrey, and much more.
Ariel Winter's Boyfriend and Dating History
Ariel Winter has faced a lot in both her personal and professional life. In the professional scene, because she is always in the eye of the media, she has suffered a lot of bullying and body shaming since she was a child. This has mostly been from people who believe she is not good enough or that she doesn't have a good body.
She has even had breast reduction surgery. The actress had the boob job when she was 17. Since the surgery, she feels more comfortable in her skin.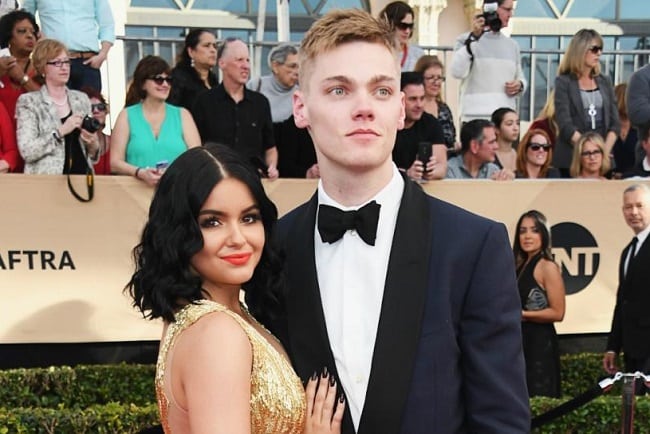 In all of this, Ariel has never lacked people who love and are willing to date her as the Modern Family actress has been in a number of relationships. As far back as 2011, she was rumored to have dated Australian actor Callan McAuliffe. Next, she was linked to Cameron Palatas whom she dated from 2012 to 2013, and then Laurent Gaudette from 2013 to 2016.
The present boyfriend of Ariel Winter is Levi Meaden. The two have been dating since 2016. Meaden who was born on September 13, 1987, is a Canadian actor.