As one of the most recognizable faces in Hollywood, Ashton Kutcher is a darling of many movie fans, especially because of his very good looks and immense acting talent. Kutcher has starred in several romcoms, as well as some serious dramas. Some of his works include No Strings Attached, Guess Who, A Lot Like Love, What Happens in Vegas, and more. He has also appeared in TV series such as That 70's Show and Two and a Half Men.
Kutcher's good looks and impressive build have made many people curious about his private life with fans trying to find out who has caught the actor's fancy romantically and whether or not he has any children. If you are one of these curious fans seeking some extra information about Ashton Kutcher's relationships and family life, look no further, we have all the information you need.
A Breakdown Of Ashton Kutcher's Fascinating Romance With Mila Kunis
Sorry ladies, Ashton Kutcher is no longer in the market; the actor has been completely taken, and it is by no other person than the gorgeous Mila Kunis, a popular American actress known for her work in the 2010 psychological thriller Black Swan.
The couple has been together since they tied the knot as husband and wife in 2015 and their romance has been often discussed by fans who feel theirs is how a celebrity marriage should look like. But how did it all begin for Ashton Kutcher and Mila Kunis?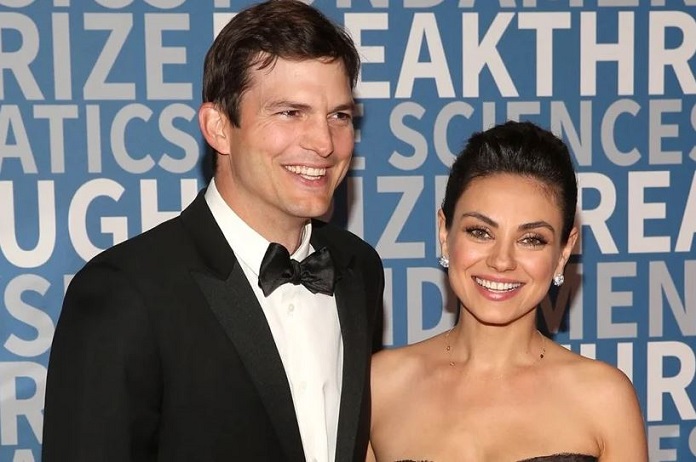 How Did The Lovebirds Meet?
The story of how Ashton Kutcher and Mila Kunis met is an interesting one. Our findings show that the lovebirds first met as co-stars on the set of That '70s Show, an American television period sitcom. While Kunis played the role of Jackie Burkhart in the series, Kutcher played Michael Kelso.
When they first met, they had no romantic feelings for each other, especially because Mila Kunis was underage at the time. According to reports, Kunis was only 14 years old while playing Jackie Burkhart but Kutcher was 19 already so they remained just friendly co-stars.
Interestingly, Kunis and Kutcher dated onscreen on That '70s Show and even shared a kiss on TV. Kunis later revealed that it was her first-ever kiss which made her feel a little awkward at the time. Despite their on-screen romance, they never dated in real life while filming the show. They continued filming together for years until 2005 when Kutcher left the show.
They Dated Other People First
In the same year that he left the That '70s Show, Ashton Kutcher kickstarted a romance with Demi Moore, an American actress and film producer. Their romance blossomed and they soon got married that same year.
On her own part, Mila Kunis fell in love with Macaulay Culkin, an American actor and musician. They dated for about nine years and their love affair was no secret at all, considering how famous both stars are.
However, Ashton Kutcher and Mila Kunis could not keep their respective love affairs going smoothly. In 2012, Kutcher filed for divorce from his wife after their marriage became strained. The divorce was eventually finalized in 2013. Mila Kunis, on the other hand, ended her relationship in 2011 with Culkin in 2011 and never got back to the love affair.
A Thrilling Love Story
After leaving their respective partners, Mila Kunis and Ashton Kutcher hooked up and reconnected again following a meeting at a public event. This was when they found out they shared something more serious than just mere friendship.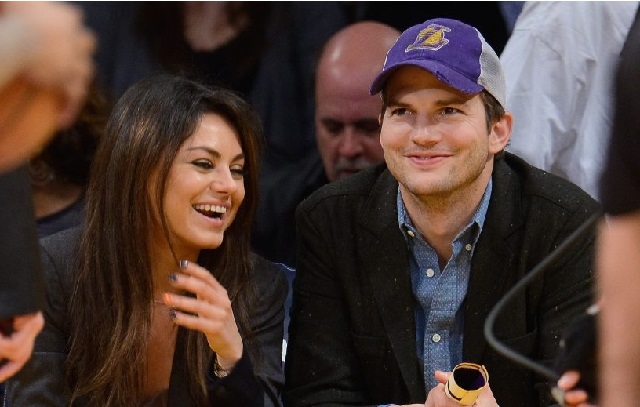 Ashton Kutcher eventually invited Kunis to his housewarming party and she accepted. When she came over, they both realized they had feelings for each other but tried to keep things simple at first. From that time, they began a no-strings-attached relationship which continued for some months. Finally, they decided it was time they became more serious since they could no longer push back their raging feelings. Things became more serious after that.
However, they chose to keep things private until they were spotted kissing each other and fans went into hysteria over the couple. Fans had secretly hoped that Kutcher and Kunis would date in real life, having shown serious chemistry onscreen on That '70s Show. So, it was a delight to see that their hopes were really materializing.
After dating for some time, Kutcher and Kunis finally got engaged in February 2014 to the huge delight of fans. They went ahead to tie the knot as husband and wife on the 4th of July 2015.
See Also:  Matthew McConaughey Wife, Kids, Brother, Family, Net Worth, Gay
Ashton Kutcher And Mila Kunis Are Proud Parents
Ashton Kutcher and Mila Kunis are now proud parents to two beautiful children, a girl, and a boy. Their daughter, Wyatt Isabelle Kutcher was born first on 1 October 2014 at the Los Angeles' Cedars-Sinai Medical Center. This was before they got married.
In the days leading to their daughter's birth, the new parents were excited about the arrival of their baby and were often spotted taking walks hand in hand with a heavily pregnant Kunis carefully supporting her stomach.
Their second child, this time a boy called Dimitri Portwood Kutcher was born on 30 November 2016.
How They Raise The Kids
Ashton Kutcher and Mila Kunis are very particular about raising their kids the right way and making sure their offsprings do not grow up into completely wayward human beings. And they take this very seriously.
Talking about parenting, Kutcher once revealed that he schedules his time with his kids, never jokes with spending quality time with them. He revealed that when he comes home, he puts his phone away and makes sure he does not work but concentrate on ensuring they feel his presence.
The couple has often explained that they are raising their kids to have sibling-love for each other and also know the value of money so as not to grow into spoiled kids. They are also raising the kids to have a good work ethic and know that nothing is handed to them if they do not work for it.
Because they care so much for the welfare of their children, they now pick their work more carefully so it does not affect their parenting style. This is very important for them as the children keep growing up fast.
Amid the coronavirus outbreak, the couple is homeschooling the kids. Kunis admitted that she is not a very good teacher but that Kutcher is awesome at homeschooling the children. Together, they are joining hands to make sure they raise the best kids possible into very responsible adults.