The American YouTube star Asmr Darling specializes in Autonomous Sensory Meridian Response (ASMR) contents that sensationally appeal to her subscribers and content viewers. She has only joined the video-sharing platform a few years now and she has already amassed over 2.5 million subscribers on her channel which has over half a billion views. With her soothing and sensational golden voice, you will like to know more about this damsel.
Asmr Darling's Biography and How Old She Is
The beautiful face behind the channel ASMR Darling is no other person than Taylor Darling. She was born on May 14, 1997, in Florida, America. Although there are no much details about her family, she revealed in one of her videos that both parents are alive and she has an elder sister and a brother named Jeffry.
Growing up, she nursed the ambition of being an actress; this made her take part in school and theater plays when she was in school. As a high school student, she actively participated in sports activities like flag football, tennis, soccer, and volleyball to the admiration of her peers. She attends college thrice a week which leaves her with extra free time to make her videos.
When she grew up, she went through a bad breakup that left her broken. In the bid to heal, she resorted to watching ASMR videos to help ease off her pains. Thus the decision to use what she got from videos formed her basis for the YouTube channel ASMR.
Taylor Darling created her Youtube channel ASMR Darling on December 10, 2014. Thereafter, she started posting ASMR videos which in turn began to draw traffic to her channel gradually till she gained tangible popularity.
Some of her uploaded videos include, ASMR Triggers to Help You Sleep, the series is usually lengthy and she uses her sensational whispering golden voice to make it sound somewhat soothing. Among the series include ASMR 30 Triggers To Help You Sleep which is 1 hour, 17 minutes, and 55 seconds long. It garnered over 2 million views in less than 4 weeks after it was posted.
On May 26, 2016, Taylor Darling created another channel which is a self-named Darling, where she practically uploads beauty tips, games like FIFA, comedic, and generally entertaining videos. The channel has so far racked up over 251,000 subscribers.
Besides vlogging, she has starred and directed a self-titled television series ASMR Darling. The short video is also believed to have been written by her. She has also made an appearance in a video segment of famous YouTube channel PewDiePie.
The video blogger is 5 ft 3 inches (1.60 m) tall and also very active on social media platforms like Twitter (> 50.3 k), Facebook (over 24 k) and Instagram wither over 219 k followers. She shares her pictures, that of dogs and also advertises her online store across her social media platforms.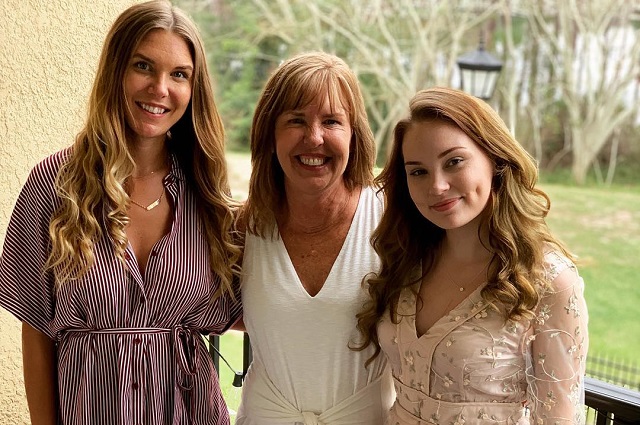 What is her Net Worth?
The YouTube platform has made a star out of ASMR Darling, as well as increased her earnings by a huge margin. Her self-titled YouTube channel Darling is reportedly earning her between $43,300 and $68,900 on a monthly basis. Aside from her YouTube channels, Darling owns an online clothing store ASMR Darling Store which also brings in more money. ASMR Darling's net worth is estimated at over $500,000.
Who Is Her Boyfriend?
Taylor Darling is an undeniably very beautiful, young, and talented lady. She has a wide range of fan base which is inclusive of the male folks some of who wish to be her man, on the other hand, the females admire her enough with hopes of becoming her friend. From the information gathered about the ASMR Darling, she is currently living and enjoying her single life after her quagmire with her ex-boyfriend, Matthew.
Sometime in 2017, she was involved in a mild drama when her purported ex-boyfriend simply identified as Matthew allegedly hacked her YouTube account and deleted some of the videos where she disclosed her past ordeal in the abusive relationship with him. Most of her fans reacted differently to the event and hack.
Darling has however not been linked romantically with any man since her split from Mat. Perhaps she is still healing or prioritizing her career above her love relationship.