In recent times, there has been an increase in the awareness of physical health and one of the many ways people are keeping healthy and attempting to maintain their youthfulness is by exercising. This surge in the need to be healthy and fit has created a market for bodybuilders and fitness enthusiasts who have found a way to tap into this frenzy. One of such people is the fitness instructor, Autumn Calabrese. To learn more about her life keep reading below.
Who is Autumn Calabrese and what is her age?
On the 23rd of September in 1980, Autumn Calabrese was born. The identities of her parents are not known as she has decided to keep it that way; she was however born in Cleveland, Ohio, and is of Italian ancestry. Not much is known of her childhood except that she is the younger sister of the chef, Bobby Calabrese, and she also has an elder sister called Kelli, who is into fitness as well.
The high school she attended is another thing about her that is not known by the public but for her university education, it is known that she attended Webster University located in Missouri. At Webster, Autumn Calabrese took classes in Dance but an injury in her senior year -a bulging disc in her lower spine- thwarted her career in dancing. The injury meant that she could not dance for up to six to eight hours a day and because of that she dropped out of school and decided to make a move to California.
The rationale behind her move was that she had always wanted to be a performer and since she could not dance, she would try acting. According to Calabrese, the career in acting was going fairly well, but it could not replace the dancing which was something she had always wanted to do. Calabrese quit that as well and took to waitressing but it was still not enough. This dissatisfaction led her to get certification in physical training. Calabrese started to work for a website, writing fitness tips for them, and making exercise videos as well. This led to her creating a meal plan for clients who were struggling with their weight loss; she had noticed how important portion control is to the weight loss process. The meal plan was what introduced her to the fitness-centric company Beachbody, and her 21-day fitness plan including meal portion control is one of the biggest things they have ever put out.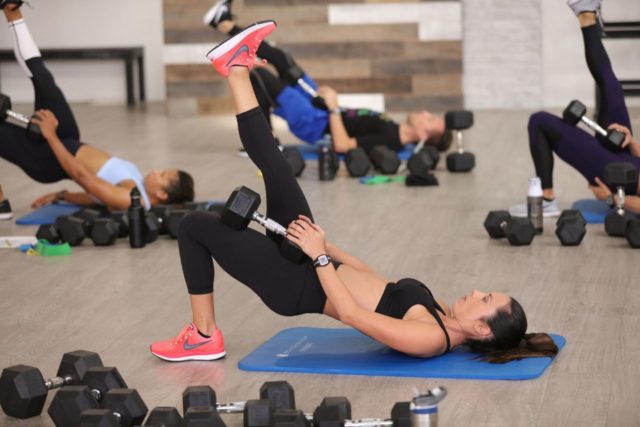 Autumn Calabrese's journey to the point she is at right now in the world of fitness was lined with disappointment but also resilience on her part. Right now, she owns a channel on YouTube, and on Instagram, she has a huge following of people willing to use her program as it has produced impressive results. The 21-Day Fix, which is what she calls the legendary plan, is not the only successful fitness routine that has given her fame, it was, however, the number one demanded routine from Beachbody in 2015 and 2016 and holds the most views on the website in those two years. She is also known for the 80 Day Obsession, 21-Day Fix Extreme, Hammer and Chisel, and Country Heat among many other tested and proven fitness routines.
Autumn Calabrese's trick to losing weight effectively goes hand in hand with portion control; this combo has led to her writing a book called, Fixate which helps with portion control and meal planning. The book is the basis for her show Fixate Cooking Show, where her brother, Bobby, has been a guest a number of times.
What To Know about her failed marriage and former husband
This fitness instructor, who has gained celebrity status for her work, was married but the union has long ended. She was married to a restaurant manager who little to nothing is known of; the two had a child together, a boy called Dominic. Their son has been featured in a lot of her social media posts and she has talked about how difficult it is juggling her career and motherhood.
Autumn Calabrese's Net worth
Autumn Calabrese has found an unconventional way to build wealth, but more importantly, she applied herself to being the best in a field she really loves. This hard work has paid off with an estimated net worth of $9 million. As a result, calling her a successful wealthy woman is not out of place.