Barbara Lynn Klien, who is popularly known as Barbi Benton was a model who had a relatively short yet successful career in entertainment. Fans of the Playboy magazine who read editions from the early 70s are no strangers to the talent and beauty of Barbi Benton. Her entry into the world of entertainment rode on her looks but she found a way to maximize her early success and turn it into a career in acting and singing. But after just 16 years in the spotlight, she took a bow and made her exit from the world of entertainment.
Before She Left The Scene, Barbi Benton Was A Succesful Model
Barbi Benton's modeling career began when she was still in high school; at the time, she did some tea room modeling. This initial foray into modeling was one of the things she participated in as a teenager who had many interests ranging from playing the piano to scuba diving. It was not until in 1968 when she enrolled at UCLA that she started to consider modeling as a real career choice.
Benton had chosen to study Veterinary at UCLA but she realized that she could not tolerate seeing blood, this made her choice of study null and void. Then she turned her attention to becoming a model and her first step in that regard was getting a job with Playboy. Benton was to be a part of the show Playboy After Dark in the capacity of an extra but this was not to be.
Hugh Hefner the creator of the Playboy franchise had seen her and fallen in love with her. The power he wielded made it possible for him to promote her without any hassle and in a short time, Benton went from being an extra on the show to a co-host.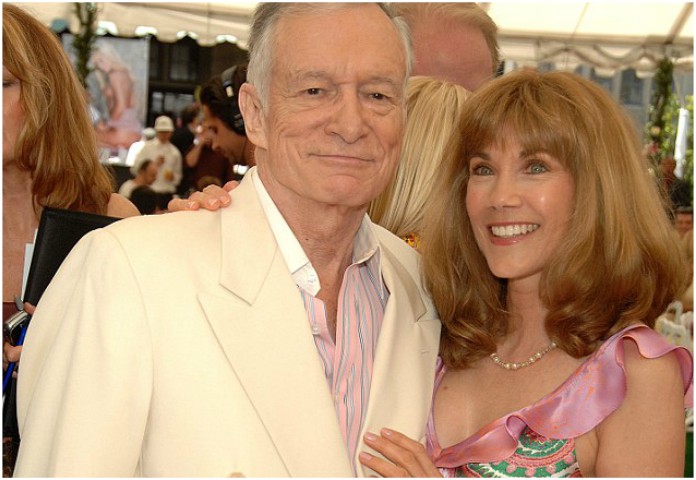 The Success Of Her Modeling Career
Shortly after her immediate promotion, Barbara Klien and Hefner began a romantic relationship that lasted for seven years. During this period, Hefner made her an integral part of the enterprise. As her career started to grow significantly, Hugh Hefner convinced her to change her name from Barbara Klien to Barbi Benton, which was supposedly more appealing. 
As a member of the Playboy franchise and the girlfriend of Hugh Hefner, Benton had the honor of being the magazine's cover girl four times. Her first cover appearance was on the July 1969 edition, subsequent ones were for March 1970, May 1972, and December 1985. 
She also had nude pictures of her featured in the magazine and was the subject of some photo essays. But in all her time as a playmate, Benton never held the coveted position of the Playmate of the month. 
She Explored Other Careers In Entertainment
The next phase of Barbi Benton's career saw her make a segue from modeling to making appearances on television shows. Benton had appearances on the television variety show Hee Haw, where comedians made jokes and musicians performed some of their music. Benton was on the show doing comedy sketches and performing music for four years. 
The work she did on the show gave her the opportunity to start exploring a career in acting as well as in music. During the period when she was on the show, she had her debut as an actress in the 1970 film The Naughty Cheerleader playing the lead character Lynn Keefe. But she still worked in the capacity of a performer on other shows such as; Fantasy Island, The Bobby Vinton Show, and Love Boat. When Barbi Benton made her exit from Hee Haw, she had her eyes on building a career as an actress in Hollywood.
It was during this time that she joined Sugar Time in 1977, playing the lead character of Maxx Douglas, but the show only had a total of 13 episodes spread across two seasons and lasted for just a year. The Great American Beauty Contest, For the Love of it, The Third Girl from The Left, Deathstalker, Fantasy Island, Murder She Wrote are other films and television shows that featured Benton. 
Barbi Benton Had The Number One Song In Sweden in 1976
Acting was not the only thing the former model attempted to do as an entertainer. Benton had a moderately successful career as a musician between the years 1975 and 1988. In that 13-year period, she released five studio albums and five singles.
Four of the albums were under the Playboy label and the highest position on the charts that any of the albums got to was 17. But one of her singles peaked at number 5 on the Billboard charts for country music. Another one of her singles Ain't That Just The Way was a hit in Sweden and was the number one song in the country for 5 weeks. 
The Diverse Nature Of Her Career In Entertainment Made Her Wealthy
Barbi Benton's career as an entertainer ended in 1986, but the work she did as a playmate, singer, and actress have been able to keep the entertainer wealthy. Leaving entertainment saw Benton take on interior designing in 2002 and just like she was able to make a name for herself as an entertainer, she did the same with interior designing. 
Her estimated net worth of $20 million – which is suspected to have mostly come from her entertainment career, is proof of the success she had working as a model, on television, and in music.
Barbi Benton Is Married To George Gradow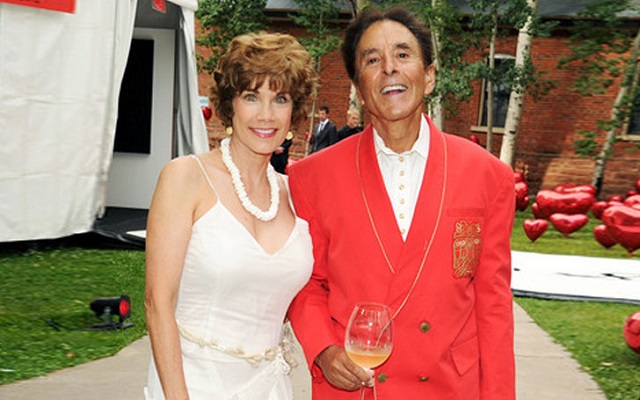 Barbi Benton retired because of motherhood. She got married in 1974 to George Gradow, a real estate developer. This was after Hugh Hefner asked her to marry him three times and she turned him down. Gradow had been seeing Benton on TV and was already interested in her. He shared this interest with a friend, whose mother was friends with Benton's mother and a date was arranged between the two.
It took a while before Benton started having children and her first child came in 1986. Alexander was born on the 23rd of August 1986 and two years later, Ariana was born on July 13, 1988. The birth of her children was the catalyst for her retirement. She made the choice to be a mother and leave the world of showbiz. Benton currently lives with her husband. The couple have two residences, one in Aspen and another in Los Angeles. They split their time between the two.