Barbi Benton was a quintessential showbiz star. She enjoyed a thriving career as an actress and model in the 70s/80s, appearing in Playboy Magazine on several occasions. Benton also famously dated the founder of the Playboy Empire – Hugh Hefner. She was reportedly the one who convinced him to buy the iconic Playboy Mansion. Find out more about Benton here including her bio, career, family life and body measurements.
Bio
Barbi Benton whose full name is Barbara Lynn Klein was born on the 28th of January 1950 in New York City. She hails from a Jewish family; her father was a military doctor turned civilian gynecologist while her mother was an investment counselor. Benton grew up in Sacramento California and had her education at Rio Americano High School. She also studied veterinary medicine at the University of California Los Angeles. She, however, dropped out due to the fact that she could not stand the sight of blood.
Career
Barbi Benton's journey into the showbiz industry commenced when she left college. She got her head start with a local commercial agency which helped her land gigs in several TV commercials. But she got her career breakthrough at the age of 18 when she was cast in the TV series – Playboy After Dark. She started out as a mere extra but eventually rose to the position of a co-host. Benton's mutually beneficial relationship with Playboy did not stop at the TV show; she also appeared on the cover of Playboy Magazine (four times) and made the inside spread-outs twice.
As a model, Barbi Benton also enjoyed a respectable career transition career from modeling to acting. She featured in several movies such as The Naughty Cheerleader (1970), The Great American Beauty Contest (1973), and The Third Girl from the Left (1973), Hospital Massacre (1982), Deathstalker (1983) and For the love of it (1980). The New York native also appeared on many TV series and variety shows including Hee Haw, The Bobby Vinton Show, The Sonny & Cher Show, Sugar Time, Fantasy Island, The Love Boat, The Girls Next Door and Marcus Welby M.D.
Family Life (Husband and kids)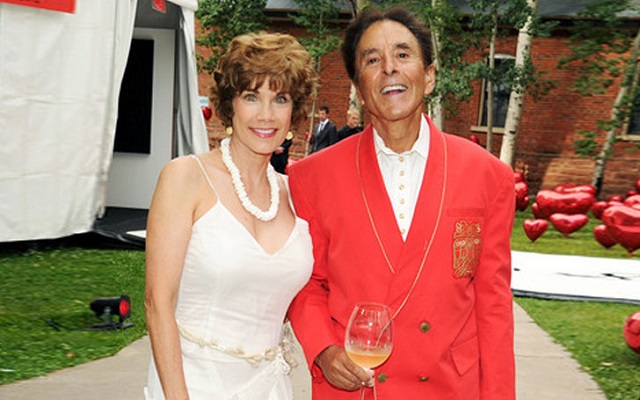 Barbi Benton is enjoying marital bliss with husband – George Gradow, an entrepreneur and a self-made millionaire. Benton and her hubby first met in 1977 through a mutual contact. Prior to that date, Gradow had a crush on Benton as a result of watching her on the TV series Sugar Time. An employee of his who knew Benton's mom decided to set them up on a date. They eventually commenced a relationship and Gradow proposed just four months later. Benton was shocked by the speed of the proposal and initially said no. She, however, changed her mind and agreed to the proposal. The couple tied the knot in October 1979.
Benton has two children with her husband. Their names are Alexander Gradow (b. August 1986) and Ariana Gradow (b July 1988). The couple split their time between Aspen (Colorado) and Los Angeles where they own palatial homes. Barbi Benton also famously dated Playboy founder Hugh Hefner. Their relationship lasted for seven years and ended in 1976. Despite their breakup, they remained good friends and have only nice things to say about each other. Benton and her husband even hosted Hefner to a dinner in their home.
Net Worth
Barbi Benton has a net worth estimated at $20 million. Her wealth is ostensibly from her modeling and acting career. She also enjoyed an accomplished career as a country musician who not only sang but wrote and produced her own songs. She has released at least five studio albums. They are Barbi Doll, Barbi Benton, Something New, Ain't that just the way, and Kinetic Voyage. The albums enjoyed decent commercial and chart success. Her 1975 single, Brass Buckles made it to the number 5 spot on the Billboard Country Music Charts.
See Also: Dita Von Teese, Marilyn Manson's Ex-Wife – Age, Net Worth, Height, Wiki
Body Measurements
Benton was a knockout beauty during her heydays. She still retains these good looks despite the fact that she is now in her 60s. With regard to her body stats, Benton is 5 feet 3 inches tall (1.60m) and her weight is given as 58kg (127lbs). Her hair color is brown while her eye color is blue. She also has a well-proportioned shape comprising of chest size – 37 inches, waist size – 25 inches and hip size – 37 inches.