Barkhad Abdi is a Somali-American actor and director who was catapulted to popularity as a result of his excellent performance in the 2013 film Captain Phillips, which was his first film ever. The film is based on the true story of the 2009 hijacking of the Maersk Alabama, a US cargo ship, by Somali pirates, who afterwards, held the ship's captain hostage.
He played the role of Abduwali Muse, a ship hijacker and the leader of a group of pirates. He was cast for the role after an audition at a 2011 casting call in Minneapolis, which had over seven hundred people in attendance, despite the fact that he had no acting training or experience. If you have ever watched the movie, then you'll know that he truly nailed his role on the head!
As a confirmation of a 'job-well-done', the movie reviews were good, and the first-time actor went ahead to win the BAFTA Award for Best Supporting Actor. He also received nominations for a number of other awards including Screen Actors Guild Award for the Best Supporting Actor, Academy Award for the Best Supporting Actor as well as Golden Globe Award.
See Also: 10 Popular Hollywood Actors Who Are Actually Africans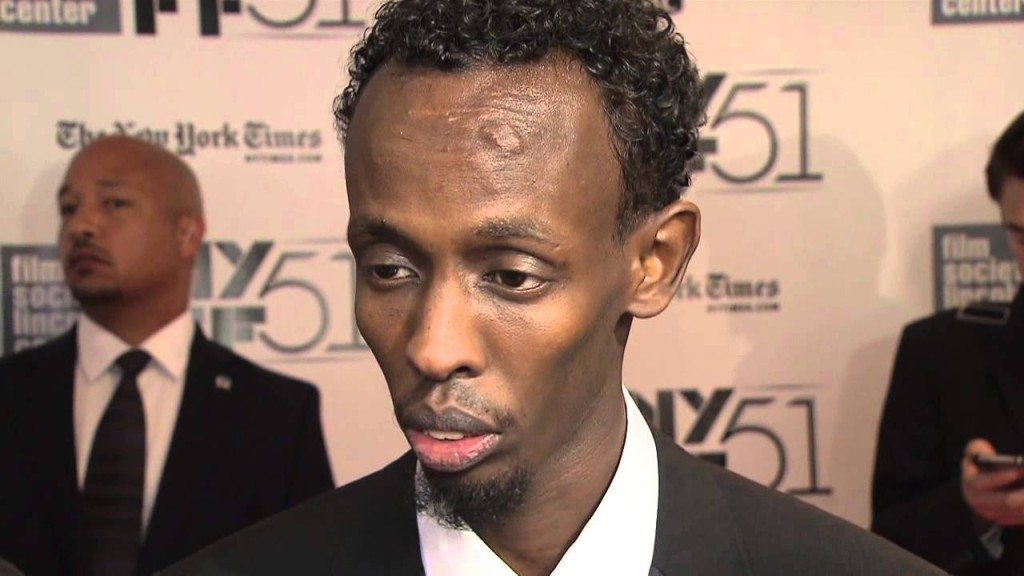 Born in Mogadishu, Somalia, on April 10, 1985, as Barkhad Abdinasir Abdi, this amazing young man is the second born in a family of four children- two brothers and a sister and his father is a teacher.
He was only 6 years old when the civil war in Somalia broke out, but he and his family fled to Yemen to join his father when he was 7 years old. Subsequently, he, alongside his family, moved to Minneapolis, Minnesota, US in 1999 when he was 14 years old. Continuing his academic pursuit, Barkhad attended Minnesota State University Moorhead. However, what he studied in the university is not clear but he graduated all the same.
His Net Worth & Salary
Before he acted his first film, Barkhad Abdi did a couple of jobs to make ends meet. He worked as a limo driver, a disc jockey, and as a store clerk for his brother's cell phone company.
Judging by the existing standard in Hollywood, the film Captain Phillip, which brought him to limelight had a relatively modest budget of $55 million (£33 million). Following its public commendation, it far exceeded its budget, making over $218.8 million at the worldwide box office.
Abdi was paid $65,000 for his performance, just $5,000 more than the $60,000 minimum mandated by the Screen Actors Guild (SAG) for a feature film. Despite the huge financial success of the movie, there was no report of any bonuses or extra paychecks given to the first-time actor who contributed greatly to the success of the film.
After his first movie, the talented actor started making appearances in television series and also tried his hands at directing a film and a music video.
According to sources, as at mid-2016, Barkhad had an estimated net worth of $100,000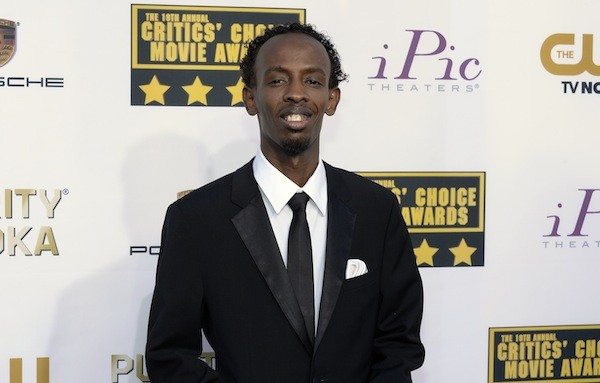 Read More: 10 Popular Hollywood Actresses Who Are Actually Africans
Does Barkhad Abdi Have Any Wife or Kids?
The talented actor may be single and without kids, as there are no reports to prove otherwise.
Teeth
Barkhad Abdi, at a glance, may not really strike one as a handsome guy, although they say beauty lies in the eyes of the beholder. His appearance has been trailed with a lot of comments especially because of his dental formation which is a far cry from the ones we often see in toothpaste commercials. He has goofy teeth and an obvious, completely decayed tooth on the left side of his upper jaw. That notwithstanding, the actor seems to be comfortable with them as he smiles freely, showing them off whenever need be.
Presently, he seems to have no plans of getting his teeth fixed.
Barkhad Abdi Quick Facts
He is a former shopkeeper
This famous actor was once a shopkeeper who sold mobile phones for his brother at a shop in a mall in Minnesota. Whether he was doing this as part of his responsibility to a family business or to earn some money to help with his daily financial needs while out of college is not entirely clear. It is also not clear for how long he did the job.
He worked as a limo driver and a disc jockey (DJ)
Barkhad Abdi worked as a limousine driver at a chauffeur company belonging to one of his relatives, also living in the United States. His love for music and entertainment made him learn how to be a disc jockey or DJ just before entering the film industry. This means that Barkhad Abdinasir Abdi is also a good entertainer.
Served as an Ambassador for the NGO Adeso
At one point this new but fast gaining in popularity Hollywood actor served as the ambassador for the Non-Governmental Organization (NGO), Adeso run by the environmentalist Fatima Jibrell who is also a Somali. Adeso is an NGO headquartered in Nairobi, Kenya, and deals with women, youth and pastoralism in Eastern African countries of Somalia, Kenya and Southern Sudan although it started from grassroots in Badhan, a town in Somalia.
Does other things in the film industry
Barkhad Abdi is not just an actor he is also a film director, video and music director as well. He directed a film titled Ciyaalka Xaafada, which is a Somali film. He has also directed various music videos.
Post-movie business
At the wrap of the production of Captain Philip, Abdi went back to Minnesota to work at his brother Guled Abdi's T-mobile phone store. However, after the movie was premiered, he relocated to Hollywood to concentrate on his acting career, and now lives in Los Angeles with his friend from Minnesota, Faysal Ahmed, who also acted as one of the pirates in the film.
See Again: Top 3 Female CNN Anchors You Didn't Know Were Africans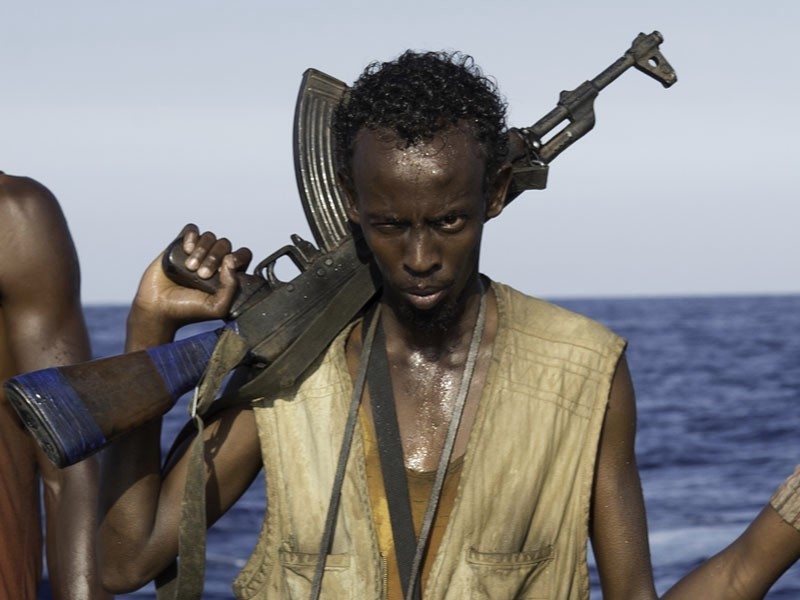 He has rubbed shoulders with authorities
On 2 February 2004, Abdi bagged a 90-day jail sentence, one year of probation and a fine of $1000 for giving a police officer a false name of someone else and purchasing liquor while under the age of 21.
The next year, precisely on June 1, 2005, he was sentenced to 200 days imprisonment, two years probation and $500 fine for financial transaction card fraud.
On August 18, 2012, Abdi was arrested and charged with drug possession, alongside his friends.