You'll probably agree with me that compiling a list like this can be very tedious since we have so many wonderful and strikingly beautiful Kenyan women all around, starting with our moms and sisters. When it comes to beauty, Kenyan women celebrities take the lead. With their tall and elegant looks, you'll have no option but to nod in approval whenever you come across one.
Whenever Kenya is mentioned, most people think of the East African country in terms of tourism and Wildlife, but Kenya is not just all about the Wildlife, the Mountains, and the tourism, it has in the past and present produced some of the world-renowned personalities. The country is also blessed with some of the most beautiful women you can find in the world today – beautiful in every ramification.
Indeed, Kenyan women are a beauty to behold. Here, after weeks of compilation, surveys, and reviews, we bring to you a comprehensive list of 20 most beautiful Kenyan women in no particular order.
20 Most Beautiful Kenyan Women
1. Serah Ndanu Teshna
Date of Birth: 3 March 1988
Famous For: Acting/TV presenter, Businesswoman
TV Credits Include:
Noose of Gold Soila
Nairobi Law
The Rugged Priest Alice
Sumu la penzi Miriam
The Skin Therapy (Show Host)
Twisted
Serah Ndan is an award-winning actress and one of Kenya's most celebrated actresses, having played leading roles in both television and film projects. Due to her excellent performance in The Rugged Priest in 2011, wherein she perfectly absorbed her character, thus winning the 2011 Kalasha Award for the Best lead actress. She was also honored with an award for best lead actress in the Kenya Film Festival Awards in 2012. Her good looks have won a place in different commercials, including Face of Samsung East Africa, Safaricom – Office Manager, Film Crew in Africa, and Aerial, among others. Apart from her works onscreen, Serah is recognized for her stunning appearance and high fashion dress sense.
2. Brenda Wairimu
Date of Birth: 3 May 1989
Famous For: Modeling and Acting
TV Credits
Mali Lulu
Shuga
Kona
Skandal
Monica series
Films
18 Hours, also co-producing (2018)
Disconnect (2018)
Subira
https://www.instagram.com/p/CCQohDhHsAO/?utm_source=ig_web_copy_link
Brenda Wairimu is one of Kenyan's loveliest and cutest female stars. This beauty has been active on the limelight since 2010 and has over the years retained an admirable sassiness, cuteness, and screen fierceness. Her beauty, which according to her runs in the family, remains one of her selling points in the industry. Her talent also speaks for her in all entertainment fronts. One good instance is her role in the soap opera, Mali, which is her most phenomenal work since launching her acting career.
Brenda has also featured in various television series and played alongside actors like Mkamzee Mwatela, Mumbi Maina, and Daniel Peter. Brenda is a fun person who likes to keep her personal life private. But it is known that the petite actress and artist Juliani had an on and off relationship for 8 years and even had a daughter, Amor, together before finally parting ways in 2017.
3. Susan Anyango
Date of Birth: N/A
Occupation: Former Model/Beauty Queen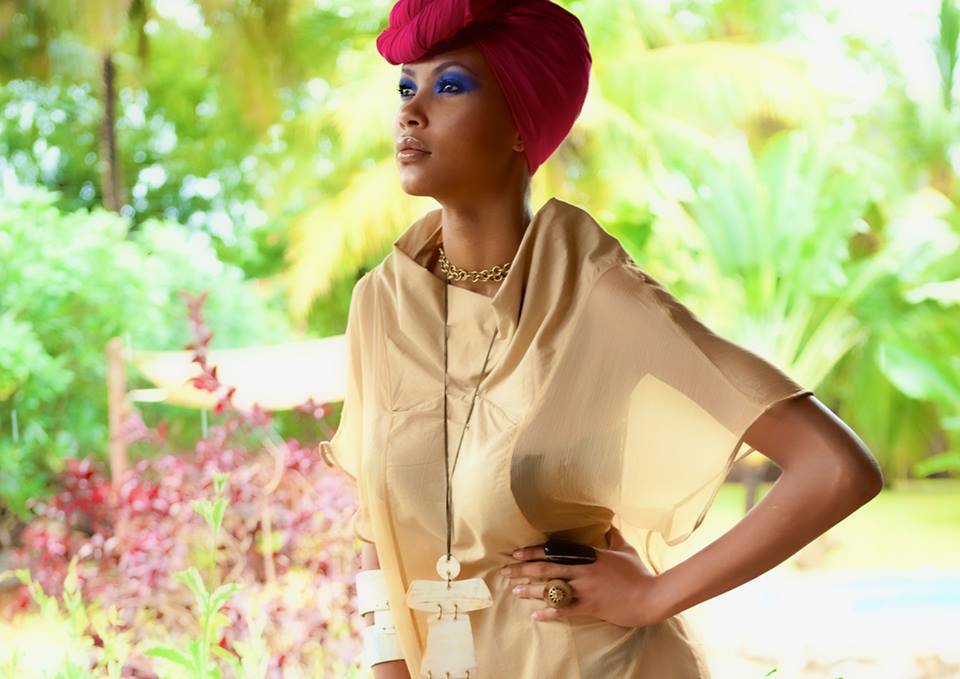 Although she prefers to live a low-profile life, Catherine Susan Anyango is celebrated for her beauty and for winning beauty pageants, and for being the face of several brands.  Half Kenyan, half Russian, Catherine Susan Anyango was crowned the most beautiful girl in Kenya 2011 – 2012, at age 19. The 6 feet tall, very soft-spoken model lost her parents at a very tender age and was raised by her older brothers and relatives. She was once Miss Kerugoya for two years (2011 – 2012) and has featured in a Safaricom advert. Before she started modeling, Susan studied Journalism and Communication at KEMU (Kenya Methodist University).
4. Sarah Hassan
Date of Birth: 5 September 1988
Famous For:  Modeling, Acting, TV Modeling
TV/ Film Credits
Nefertiti and the Lost Dynasty
Tahidi High
Saints
Demigods
Changes
House of Lungula
Jane & Abel
Live or Die
now that you're here
 Discovery +254
How to Find a Husband
Maisha Max
Plan B
The Company You Keep
Demigods
Hosting
Sarah Hassan was born and raised in Mombasa by her parents, Lucian and Hassan, as an only child. The actress, TV host, and model is popularly known for her role in the Tahidi High Show as Tanya. The show, which lasted for almost four years, marked her journey to stardom. Sarah also hosted the Wedding Show before relocating to Los Angeles with her fiance Martin Dale to pursue her dream profession at the New York Film Academy in Los Angeles.
She has won several awards, including Chaguo la Teeniez Awards for Best Actress in 2013 for her role in Tahidi High, Kalasha Awards for Best Supporting Actress for her role in House of Lungula in 2015, and Kalasha Awards for her role in Discovery +254. The actress, who lives with her husband and son in Los Angeles, also shines as ambassador to multiple local fashion lines.
5. Eve D'Souza
Date of Birth: 11 March 1979
Occupation: Media personality, Radio Presenter/Actress.
Hosting
Freelance
Big Brother Africa 3
EMCEE Africa
Triple Challenge
Vibe City
Travel Diaries
Mentality
Auntie Boss!
Varshita
Notable Radio Hosting at Captial FM
Mid-morning show
Hits not Homework
The East African Chart
Capital in the Morning
Eve D'Souza is one of Kenya's most beautiful women who has done so much when it comes to entertainment. She started her career as a radio host at 98.4 Capital FM and gradually developed into a renowned media personality and a clothing ambassador. The star was born and raised in Mombasa, Nairobi, Kenya. Her parents, Andrew and Martina D'Souza raised her and her two siblings, Sharon and Jason D'Souza, in the same city. The radio presenter attended Loreto Convent and Aga Khan High School, Mombasa. She further honed her knowledge in the Catholic University of Eastern Africa, Nairobi, where she obtained a Bachelor of Education degree in English and English Literature. She has won CHAT Awards Best Female Radio Presenter three times.
6. Lupita Nyong'o
Date of Birth: 1 March 1983
Occupation: Actress and Author
TV Credits
Shuga
Star Wars Forces of Destiny  (voice)
Star Wars Rebels Archive recording;
Serengeti
Americanah
Films
East River
12 Years a Slave
Non-Stop
Star Wars: The Force Awakens
The Jungle Book (voice)
Queen of Katwe
Star Wars: The Last Jedi
Black Panther
Little Monsters
Us
 Star Wars: The Rise of Skywalker
Black Is King
Video Games:
Lego Star Wars: The Force Awakens
Lupita Nyong'o has earned a reputation as one of the biggest female stars of our time. Born in Mexico on March 1, 1983, Lupita spent most of her early life in Mexico after her family left Kenya due to political unrest. Having developed a love for performing arts, the black beauty attended college in the United States, where she earned a bachelor's degree in film and theatre studies from Hampshire College. Her career journey started from working as part of the production crew for several films in Hollywood, from whence she took up acting.
Since kicking off her career, the beautiful star has consistently been among African actresses placing the continent on the global map. She is also among the most successful and sought-after actresses in Hollywood. One of her most notable roles was on the hit film "Black Panther" as Nakia. She made her debut in the short film East River (2008) and has had roles in the film "12 Years a Slave" and Shuga. Lupita became the first Kenyan and first Mexican actress to win an Academy Award after her role as Patsey in historical drama 12 Years a Slave in 2013.
7. Joyce Omondi
Date of Birth: N/A
Occupation:  Singer/Show Host
Music Credits
Joyce
Sitaogopa
Conquerer ·
Kweli
Nifiche
Uinuliwe
Milele
Here I Am to Worship
This Is My God
There You Are Conquerer
Satisfy
Jabali
Your Presence Conquerer
Tumaini Perfect Gift
Simba Wa Yudah
Nakukimbilia
Great God
Joyful Omondi's soulful performance of gospel music thrills fans and Africans. Her powerful voice and melodies have kept her in the limelight since 2010 that she first launched her career. But it is not just her voice that she has going for her, her beauty has also won her many dedicated fans. Although she prefers to be private about her personal life, the talented singer studied Economics and Integrated International Studies at Knoxx College, United States of America. She began her musical career as a child in the church choir and church gatherings in Nairobi Kenya. In 2013, she received the Groove awards for Video of the year category. She is married to Citizen TV News Anchor Waihiga Mwaura, whom she wedded in 2015.
8. Betty Kyalo
Date of Birth: 1989
Occupation: Media personality, News anchor, journalist and entrepreneur
Betty Kyalo was born in Kajiado County. She attended Olerai Primary School and Uhuru gardens primary school before furthering in Kangundo Girls High school. She obtained a Bachelor's Degree in Mass Communication at Daystar University. As a teen, Betty was inspired by veteran TV anchor Catherine Kasavuli. This led to her pursuing a TV career.
9. Huddah Monroe
Date of Birth: 10th October 1991
Occupation: Socialite, social-entrepreneur, and model
Huddah Monroe is a famous Kenyan socialite who prefers to be called the Boss Chic. However, she was given Alhuda Njoroge on her birth in Eastleigh, Nairobi, Kenya. The socialite cum model had a strict upbringing, but this didn't stop her from finding her passion. At some point, she had to run away from home to pursue her dream; modeling. The move seems to have paid off as she hasn't just achieved fame but also wealth through her career with an estimated net worth of $3 million.
As a businesswoman, she has introduced several products such as lipgloss and wipes through her cosmetic line named Huddahcosmetics. Currently, she is among the famous women in Kenya who emits glamour and epitomizes the luxury lifestyle. For her looks, the Kenyan beauty has worked with many fashion brands to cause demand for apparel and other fashion products.
10. Habida
Date of Birth: August 17, 1981
Career: Singer-songwriter, Actress, businesswoman
Music Credits:
Sunshine
Sweet Love.
My Reason
Get Down Tonight
Film Credit
No doubt one of the most beautiful women out there, Habida is a Kenyan musician, writer, actress, and performer with a mixed cultural heritage. Her father has England and Ireland ancestry while her mother has Kenya and Somalia roots. She began her career journey from London, then moved to Atlanta, where she got her degree in performing arts. Habida studied music and theater in the United States before coming home to Kenya to launch her career. She and her husband, Daniel Ebo, settled in Kenya after their wedding, where she released the well-known hit song Sunshine that saw her win various awards at the Kisima Awards.
11. Kambua
Date of Birth: 9 November 1985
Occupation: Gospel Singer
Songs:
Bado Nasimama
Nishikilie
Anatimiza SKIZA send 6114649 to 811
Usiku Na Mchana
Umetenda Mema
Anatimiza
Count Your Blessings
Mwaminifu
Njoo SKIZA Send 7631943 to 811
Again
Nyumbani
Tutaonana Tena
Nisikie
M'barikiwa
Tembea Na Yesu
Hakuna Maisha
Kivevelo
Roho Yangu
Nimkimbilie Nani
Somebody
Kwa Yote
Tandia Wanda
Watu Wote
Naliliya Hewo
Usife Moyo
Draw Me Nearer
Apewe Sifa
Mjini
Heri
Walking
Bonga
Kambua was born and raised in Nairobi as the second child of three children of Professor Manundu and Evangelist Lois Manundu who are also the co-founders of Tabibu Ministries. With Bachelors of Arts degree in music acquired from Ambrose University College, Calgary in 2008, Kambua has won many awards in her music career, including, Groove Awards female artist of the year (2009), Kisima Awards Afro-fusion female artist of the year (2008), Groove Awards songwriter of the year award (2012) and much more. Beyond that, she is also famed as one of the most beautiful Kenyan women out there. Some of her music albums include Nishikilie and Nyumbani.
See Also: 10 Hottest Kenyan Actresses
12. Joey Muthengi
Date of Birth: 2 August 1985
Career: Radio/TV Host, Emcee, Actress
https://www.instagram.com/p/CBDTm8uA5aZ/?utm_source=ig_web_copy_link
Joey Muthengi is a media personality and actress who penetrated Kenya's entertainment industry as a radio personality on 98.4 Capital FM, from 2009-2013. Joey was born in Kijabe, Rift Valley, but her family later moved to the United States when she was 2 years old. She divided her education between Kenya and the United States, where she later studied Communications and Business Management at Hope College. While focusing on her career, Joey is currently the co-founder and a Director of the Muthengi Foundation, a non-profit charity organization that aims to develop economic empowerment through education.
Don't Miss: Hilarious jokes, Trust jokes, Love messages, Happy birthday niece.
13. Alice Kamande
Date of Birth: June 15, 1986
Career: Gospel Singer/Songwriter, Fashion Designer, Brand Ambassador
Songs
Wewe Pekee
Upendo Ule Ule
Wi Munene
Timiza
Sambaza
Sifa
Nimfahamu Yesu
Uwe Tayari
Bisha Mlango
Shusha
Afrika
Tayari
Omba
The last child in a family of five, Alice Kamande is a gospel singer, songwriter, jewelry/fashion designer, dancer, and choreographer. Her love for music started at a very young age, hence, her decision take music as a full-time career. With the support of decorated producer Robert "R-Kay" Kamanzi, who is also her mentor and brother-in-law, Alice recorded her debut single, which hit the top chart in the Gospel music industry.
14. Sheila Nikki Mwanyigah
Date of Birth: N/A
Occupation: Musician, Radio/TV Presenter
Career History:
Presenter at Ebru TV.
NTV
Easy FM
Nation FM
Kiss FM
Studio 53 for DSTV,
Big Brother Africa.
Personal chat show dubbed #SheilaLivesOutLoud.
Work Credits:
Tusker Project Fame
AM live alongside Kobi Kihara
Music Credits:
Niwe Wako
Fool For You
'Mapenzi Tele'
Wewe
Nieleze
Nakupenda
Move On
Scars
Wasi Wasi
A Fool For You
Angels Are Watching
Raha
Niwe Wak Milele
Kipofu
Scars (Reggaeton Mix)
Outro
Would You Love Me
Hii Ngoma
Pole Pole
Sheila Mwanyigha was born and raised in Nairobi, Kenya, where she graduated from the University of Nairobi with a Master of Arts in Sociology (Medical Psychology). She is a media personality, hosting different Radio and TV stations in Kenya and other African countries. As a musician, Sheila went by the stage name Nikki and first appeared in the Kenyan music industry in 1997. In 2006, she won her first Kisima award and some international nominations in the Channel O music awards. Recently, she returned to the music scene after a decade out of the industry, releasing her latest song Pole Pole.
15. Marya
Date of Birth: N/A
Occupation: Singer, Actress, Entrepreneur
Songs: 
'Hey Baby
Love ya kutosha
Chokoza'
Sishiki Simu
Mahab
Film Credit: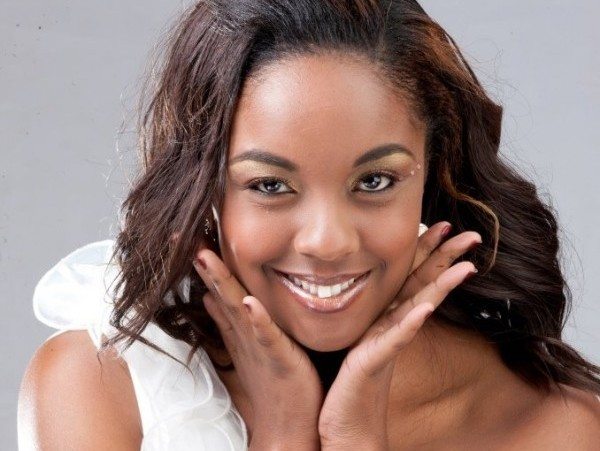 Marya (Mary Maina) is a singer and actress who is regarded as one of the most beautiful Kenyan women and celebrities. She was born and raised in Nyeri by her foster parents – after the demise of her biological parents. She joined the entertainment world right after high school and signed to the Ogopa label. Although her personal life seemed to put a dent in her music career, her fans believe Marya will make a huge comeback with more hit tracks. Her songs include Hey Baby, Chokoza, Mahaba, Sishiki Simu. 
See Also: 6 Female Kenyan Stars Who Have Aged Well But Don't Look Their Real Age
16. Chantelle
Date of Birth: N/A
Occupation: Actress/Singer
Film Credits
Keeping up appearances
Better of the better half's.
Auntie Boss' and 'Pendo
Papa Shirandula
Lies That Bind
Music
Toklezea
Chantelle, whose real name is Winnie Wambui Naisula Ole Siameto, was born and raised in Limuru before her family moved to Nairobi, and without a doubt, she is one of the most beautiful Kenyan women. Despite being a secular artist with her hit song Toklezea, which she dropped after her marriage to born-again producer J Blessing. However, their marriage failed after six years following the demise of their son.
17. Victoria Rubadiri
Date of Birth: January 28, 1987
Occupation: Media Personality
Born and raised in Kenya, Victoria spent her teenage years in the United States. The star has a multi-racial background, including Seychelloise, Scottish, Kikuyu, Kalenjin, and Maasai. She holds a B.A in Broadcast Journalism from Temple University. She currently works as a reporter and News anchor for Nation Media Group. But before that, she worked as a business journalist at Capital FM. She also served as an intern Assignment Desk Editor at WMGM-NBC 40 TV.
18. Sanaipei Tande
Date of Birth: 22 March 1985
Occupation: Singer-Songwriter, Actress, Karaoke Host, Radio Personality, and Entertainer.
Songs
Kwaheri (with Jua Cali)
Najuta (with Jua Cali)
Mulika Mwizi (Kidum feat. Sana)
Not the One (Chizi feat. Sana)
Geti Kali (Sana feat. Jua Kali)
You (Bigpin feat. Sana)
Mfalme wa Mapenzi
Ankula Huu
Rasta Man
Your Property
Professionally known as Sana, Sanaipei Tande was born on March 22, 1985, in Mombasa. After high school, she decided to skip college despite gaining admission to study Pharmacy at the Kenya Medical Training College and chose to temporarily pursue a career in music. Her journey to stardom started when she joined the reality competition East Africa Coca Cola Popstars Talent Search after much coaxing from her family.
She and her two 'Sema' bandmates Kevin 'Kev' Waweru and Pam Waithaka emerged victoriously, and the trio released their debut single Leta Wimbo and a seventeen-track album, which thrust them into the limelight. However, the group later disbanded and Sana went solo with several singles to her name, including Najuta, Niwe Wako, Kwaheri, Big Shot Remix, I am here, Mulika Mwizi, and Mtoto wa Geti Kali.
19. Pierra Makena
Date of Birth: 11 April 1981
Occupation: Disc Jockey, Actress, and TV personality
Notable International Trips For DJ Duties
Nigeria
Ghana
America
Burundi
Filmography
Kisulisuli
Tausi
When Love Comes Around
Changes
Tahidi High
Disconnect
Pierra Makena is among the top female DJs in Kenya. She started her career in 2010 at One FM radio station, and shortly afterward, made her acting debut. She is well known for her acting skills back in Tahidi High – a famous TV drama aired every Tuesday night on Citizen. Makena has won the best-supporting actress for her role in When Love Comes Around at the annual Nollywood and African Film Critics awards held in Los Angeles.
20. Amani
Date of Birth: 28 November 1980
Occupation: Singer, Songwriter, Businesswoman
Musical Works
Move On
Tahidi
Papii
Ninanoki
Missing My Baby
Usiwe Mbali Nami
Tonight
Kiboko Changu
Kizungu Zungu
Heartbreaker
This list of most beautiful Kenyan women won't be complete with Amani (Cecilia Wairimu), who has contributed greatly to the Kenyan music industry She won several coveted accolades, including the Best Female Award at the 2009 MTV Africa Music Awards, Pearl of Africa Music Awards, Kisima Awards, and Chaguo La Teeniez Awards. Her music career extends to an international level, featuring in music videos with top US RnB star R Kelly. Born on Nov. 28, 1980, this singer and songwriter have been active in her career since 1999. Her debut album was released in 2006.
Honorable Mentions
Tero
Size 8
Wahu
Stella Mwangi, a.k.a STL
Miss Lady Karun
Kenyan Tribes With The Most Beautiful Women
All the tribes in Kenya have stunning women, no doubt, and beauty depends on how we look at it. Despite this, one can't deny the fact that some tribes in Kenya are considered to have the most beautiful women. Let's see them below.
Kikuyu Tribe
This tribe has produced some really cute women with natural beauty. Women from this tribe are also known to carry themselves with utter splendor. If you have any doubt just look at Alice Kamande, Sheila Mwanyigah, Mary Wanjiku, Brenda Wairimu, Janet Mbugua, Julie Gichuru.
Taita Tribe
Taita is a tribe in Kenya with rich historical grace and their women are known to understand traditions. They know how to carry themselves and play key roles when the need arises. The tribe also happens to be home to beautiful women, including Julien Jamie, Msshakke, Grace Msalame, Wabosha Maxine, Bridget Shighad.
Kamba Tribe
Kamba is famous for its culture, sophisticated business, vibrant fashion sense, and cultural heritage. The Kenyan tribe is also home to stunning and beautiful women. Women from this region are recognized by their looks, liveliness, friendliness, and their sense of dressing. These women also have amazing personalities, examples are Serah Ndanu, Kambua, Joey Muthengi, Betty Kyalo, Lilian Muli, Alexia Ndila, Mercy Kyalo.
Luo Tribe
Famous for its culture, food, and enriching history, Luo has its charm, and Luo women are also known for their charisma. Apart from being attractive, women from this region are known to be go-getters. Some of such women include Linda Ogutu, Joyce Omondi, Susan Anyango, Tallia Oyando, Lupita Nyong'o, Udida Akinyi. Luhya: Vanessa Bwibo, Yvonne Okwara, and Bidanya Barassa.
Kenyan Counties With The Most Beautiful Women
Taita Taveta
Kilifi
Machakos
Nairobi
Embu
Meru
Kisumu
Kakamega