Hollywood is a massive industry with plenty of revolving doors. Thus, there are plenty of actors who make a few splashes before they are gone and never heard of again. One of them was Ben Indra, who had a six-year stint appearing across films and TV shows.
Though he got proper recognition for his works during his short stay at Hollywood, he has long disappeared from the screens after he had his breakthrough in the industry. His sudden disappearance has continually been linked to his embittered marriage with his famous ex-wife, Anna Faris, which ended in 2007.
Ben Indra Met Anna Faris on the Set of Lovers Lane
As far as Anna Faris's exes go, there is no denying that her marriage to Chris Pratt, known for his roles in Parks and Recreation and the MCU, is far more popular. Many believe she has only been married once to the Guardians of the Galaxy star. One cannot blame them; after all, Ben and Anna dated far longer than they were married.
Their much-longer dating phase began shortly after they met on the set of the 1999 film, Lovers Lane. The two of them subsequently started a relationship that lasted several years, during which Ben proposed twice before they got engaged. According to Anna Faris, the only one to publicly share her side of the story thus far, he proposed the first time while their way to a burrito meal.
At the time, she felt it was too early in their relationship, and it was not the appropriate time. When Indra proposed the second time, however, they got engaged and married on June 3, 2004. In attendance were members of their families and friends, all present to celebrate what seemed at the time, the start of a long and fruitful marriage.
They Got Divorced Because of Their Professional Differences
When Ben Indra and Anna Faris met on the set of Lovers Lane, both were young and rising actors. That changed for Anna the following year when she hit stardom with the slasher comedy, Scream. The film turned her into a household name and placed her further ahead of Indra professionally.
Still, at the time, despite the tensions and cynicism that crept into their relationship, they made it to the altar and got married. Unfortunately, things only got worse as Anna's success grew via various leading roles in an array of romantic comedies.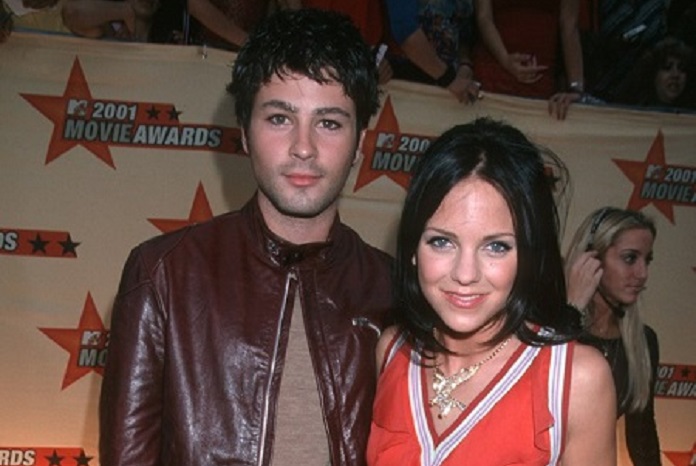 While Ben was not exactly jobless at the time, none of his roles matched Anna in fame or income. Unable to handle the chasm in their professional accomplishments and the unending conflict that ensued, Anna Faris opted for a divorce. Her strong attraction for Chris Pratt, whom she met on the set of Take Me Home Tonight, further fueled her resolve to end the marriage.
With fiery attraction for another man and conviction in the futility of her marriage to Ben, she filed for divorce in 2007. Expectedly, it was not a smooth affair. Despite filing for divorce in April 2007, it was not complete until February 2008, when Anna paid Indra $900,000 in spousal support. The former couple also split property and acting royalties. The two of them never shared any children.
Anna Faris Has Moved on Twice Since their Marriage
While we do not presume that Ben Indra took a vow of celibacy and became a monk after the divorce, his love life post-Anna has been a mystery. The Scream actress, on the other hand, has been in two major relationships. The first was with Chris Pratt, whom she began dating after their divorce.
They got married in July of 2009 in Bali, Indonesia, but their marriage hit the rocks in 2017. They filed for divorce on December 1, 2017, completing the process on October 16, 2018. During their ten-year relationship, they gave birth to a son, Jack Pratt, born in August of 2012.
Shortly before their divorce, Ben Indra's ex-wife began dating the cinematographer, Michael Barrett, in September 2017. They got engaged in 2019, announcing it in February 2020. To date, Ben's relationship status remains undeterminable.
Ben Indra Made his First Onscreen Appearance in 1999
Ben Indra is the name he was known by in the entertainment industry, but the actor was born as Benjamin Jeffery Indra in Sonoma County in the United States on February 23, 1979. Other than the above, there is no concrete information about his background, childhood, family, and education.
The American actor's professional career started as far back as 1999 when he took up a minor role in a romantic drama titled Lovers Lane, where he portrayed the character of Bradley. He subsequently appeared in the fourth season of Undressed as Marlon.
The year (2000) was a remarkable one for him as he landed three roles in Voodo Academy, Damaged Goods, as well as Tempest Eye. Another appearance followed this in a short film titled Rites, where he played the role of Brad and in Kate Brasher, where he played the role of Kate.
His expertise in previous works earned him the role of Josh in the family comedy Television series Raising Dad. It is his most significant role to date, and at the time, signaled a breakthrough into the limelight. The series starred other stars like Bob Saget, Brie Larson, and Kat Dennings. He appeared in 20 of all 22 episodes of the short-lived show, spanning 2000 and 2001.
Ultimately, Ben Indra struggled to plant his feet in Hollywood. Despite a long appearance on the comedy, he did not appear in any role afterwards until 2005. He made his lone onscreen appearance throughout the year in the romantic comedy show, Love, Inc. He appeared as Colefax in the eighth episode of the show's singular season.
Ben Has Not Appeared in Anything Since 2005
Was it his inability to make a name for himself, or was he satisfied with the financial proceeds of his divorce from Anna Faris? Whatever it might be, Ben Indra has not appeared onscreen since Love, Inc. He is presumably retired from acting and enjoying a quiet life far away from the spotlight. However, while his physical presence is gone, his name continues to echo as part of Anna's Hollywood history.