Colin Firth movies have always showcased his mastery of the craft in the entertainment industry, no wonder, he is a multiple award-winning English actor. Famed by his portrayal of Fitzwilliam Darcy, in a 1995 Television series titled Pride and Prejudice, his performance earned him more roles in film and television shows.
The actor's dexterity in fitting seamlessly into any role has, in turn, earned Colin Firth movies recognition in over 10 awards categories which includes the Academy Award, Golden Globe Award as well as the BAFTA Award.
The versatile actor who made his screen debut as far back as 1984, still has so much under his sleeves and does not seem to be leaving the Hollywood scene anytime soon. Here's a list of some of the best and worst movies of the veteran actor.
Colin Firth Movies – Ranked From Best To Worst 
1. Conspiracy (2001) 
The film centered on the outcome of a special meeting where the 15 allies of Adolf Hitler in January of 1942 gathered in Wannsee for two hours debating on the pros and cons of Hitler's "Final Solution" directives and the best way to implement it. Colin played the role of Wilhelm Stuckart, a lawyer representing the Interior Ministry and co-author of the anti-Semitic Nuremberg Laws. The film written by Loring Mandel and directed by Frank Pierson was well received by critics with Rotten Tomatoes scoring it 100% while it scored 7.7/10 on IMDb. The Colin Firth movie won 6 Primetime Emmy Awards, 3 Golden Globes, and a BAFTA. The production budget of this film is not available but it grossed over $136 million at the box office.
2. The King's Speech (2010)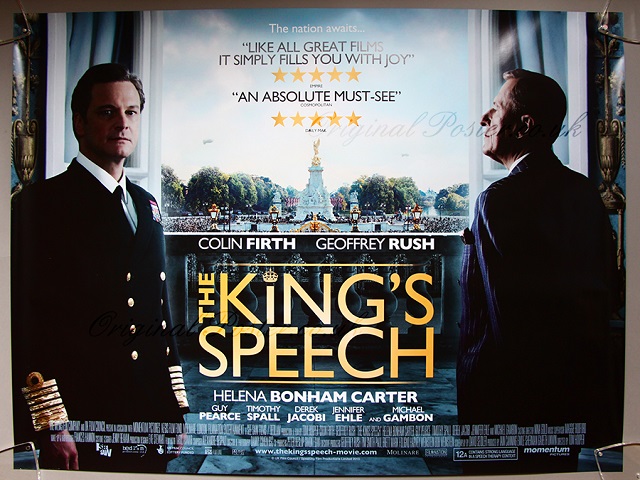 This is arguably one of the best movies Colin Firth has starred in as Rotten Tomatoes rated it 95% while IMDb scored it 8/10. He played the character of future King George VI in the historical movie, who in an attempt to cope with his speech impediment (stammering) had to meet with an Australian speech and language therapist named Geoffrey Rush for a solution. The movie grossed over $ 414.2 million in the box office out of a budget of $15 million, landing Colin numerous awards nominations including 12 Oscar nominations, 14 BAFTA, and Golden Globe awards.
3. The English Patient (1995) 
Colin Firth played the role of Geoffrey Clifton in the romantic war film based on a novel written by Michael Ondaatje. It tells the story of a French-Canadian nurse named Hana (Juliette Binoche) who took permission from her unit to move into a bombed-out Italian monastery to look after a dying and critically injured English pilot who had no valid means of identification except a copy of Herodotus's Histories with notes. When the hospital was forcefully evacuated, Hana was determined that the English patient should not be moved far due to his fragile condition.
The movie received positive reviews from critics as Rotten Tomatoes gave a rating of 84% while IMDb rated 7.4/10. It grossed about $232 million at the box office against the budget of $27-31 million. It also won 9 Academy Awards, 6 BAFTA, 2 Golden Globe Awards, among others.
4. Circle of Friends (1995) 
The movie was culled from Maeve Binchy's novel of the same title and directed by Pat O'Connor. The romantic coming-of-age story followed three childhood friends from a small town in Ireland who headed to Dublin to attend Trinity College. Nan (Saffron Burrows), one of the three friends hoped and tried to win the hand of Simon (Colin Firth), an older Protestant landowner who would help her rise up to the social and economic ladder.
This is one of Colin Firth movies that was very successful at the box office, making $45 million against a production budget of $15 million. It was positively received by critics like Tomatometer that scored it 78% while IMDb rated it 6.6/10.
5. The Railway Man (2014)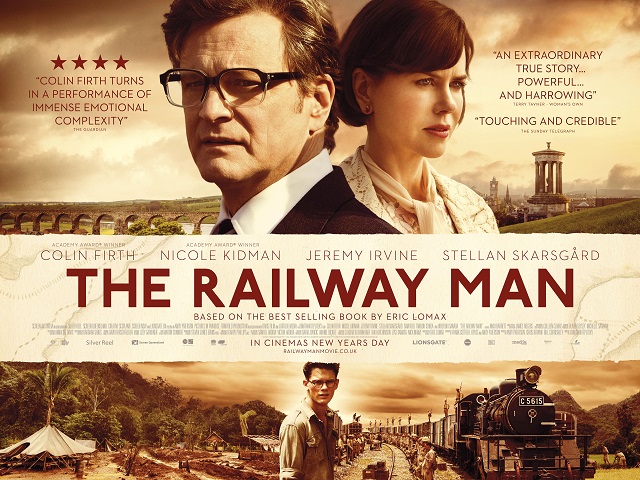 The movie is based on the 1995 bestselling autobiography by Eric Lomax, which tells the story of an Army officer named Eric Lomax (Colin Firth) who became a tormented war prisoner at a Japanese labor camp during the World War II and how he got out of his ordeal. Though the movie was well-received critically with Rotten Tomatoes scoring it 67% while IMDb rated it 7.1/10, it only managed to rake in $22.3 million against a budget of $18 million.
6. A Christmas Carol (2009) 
This movie was written, co-produced and directed by Robert Zemeckis. Colin Firth portrayed the character of Fred in the Christmas adventure movie. He was a cheerful nephew to Ebenezer Scrooge – the main character in the film. The movie which was well-received as Rotten Tomatoes gave it a 54% rating while IMDb scored it 6.8/10, grossed $323.3 million at the box office against an estimated budget of $175-200 million. Plus it won the Kid's Choice Award in 2010 and was nominated for Saturn Awards.
7. Where the Truth Lies (2005)
Atom Egoyan wrote and directed this British-Canadian erotic thriller, where Colin Firth starred alongside Kevin Bacon with whom he (Colin) formed a famous comedy team that eventually got split after a woman was found dead in their hotel suite. The movie failed to make a good impression on critics as it was rated 41% and 6.5/10 on Rotten Tomatoes and IMDb respectively. It also flopped at the box office earning a mere $3.5 million against a budget of $25 million.
8. What A Girl Wants (2003) 
Despite the fine acting of Colin Firth in this movie, it was not well received by critics (Tomatometer 35% and IMDb 5.8/10). He portrayed the character of King Henry Dashwood in the teen comedy film which tells the story of a young girl that has virtually everything but desires to see her father (Colin Firth). Even with its poor ratings, it grossed 50.7 million in the box office from a budgeted $25 million.
9. Devil's Knot (2003)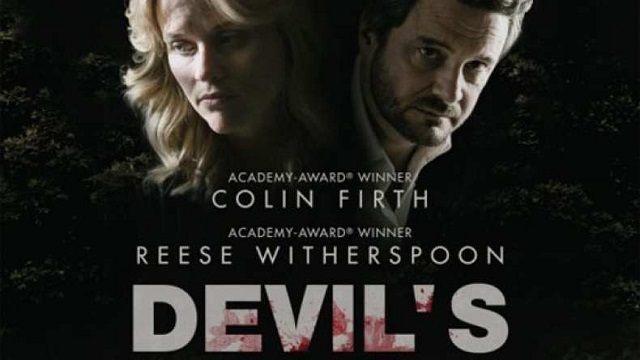 This Colin Firth movie did not fare well in ratings from critics and moviegoers (Rotten Tomatoes 24% and IMDb 6.1/10). It managed to make only $2 million at the box office even though the production budget is not revealed. The American biographical crime drama directed by Atom Egoyan was culled from Mara Leveritt's 2002 book. Colin Firth played Ron Lax, an investigator who carried out an investigation into the mysterious death of three children in a small town.
Read Also: Clint Eastwood Movies and TV Shows Ranked From Best To Worst
10. The Last Legion (2007)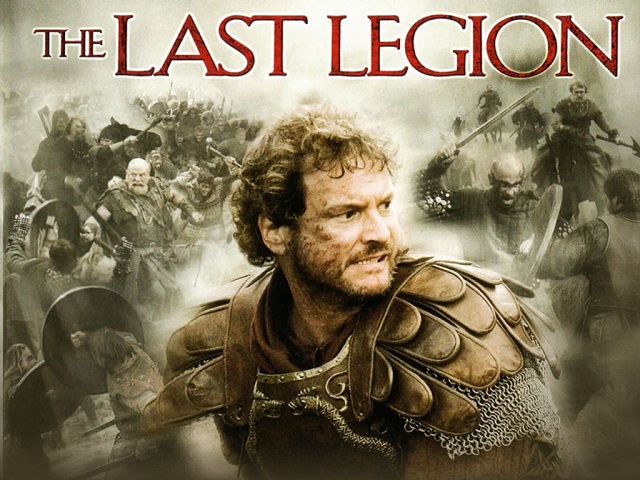 This action-adventure film was directed by Doug Lefler and Colin Firth played the role of Aurelius Antonius in the film culled from the 2002 novel of the same title written by Valerio Massimo Manfredi. It was rated 15% on Tomatometer and 5.4/10 on IMDb. It made a dismal $25.67 million at the Box Office against a budget of $67 million.