It's no secret that K-pop is a genre of music that has managed to take the world entirely by storm. K-pop has come out with new, rising girl groups who dish out popular albums and songs to greatly entertain their ever-faithful fans all over the world. The world has been given different girl groups bringing their own styles and group members to the table.
Each time K-pop girl groups come with a new album and promote it for weeks/months, either as a new concept or performance, it's called a 'comeback'. While some groups have comebacks up to 2–3 times a year, others have one. With so many K-pop girl groups currently in the music ecosystem, here are 10 of the best ones to listen to.
10 Best K-pop Girl Groups You Should Listen To This Year
1. BlackPink
Members: Jisoo, Jennie, Rosé, Lisa
Years Active: 2016–present
Albums: The Album (2021), Born Pink (2022)
Production Company: YG Entertainment, Avex
Associated Acts: Sechs Kies, BigBang, AKMU, etc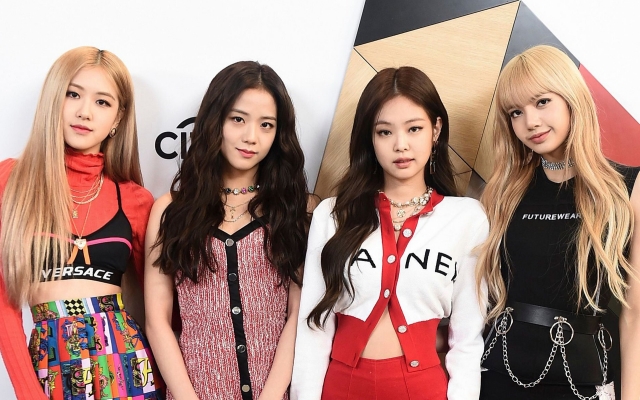 BlackPink is the highest-charting female K-pop band formed by YG Entertainment. The four-member group consisting of Jisoo, Rosé, Lisa, and Jennie, debuted in 2016. Their single Boombayah became their first number-one hit on the Billboard World Digital Songs chart and is the most-viewed debut music video by a Korean act. In 2017, BlackPink made a strong comeback with As If It's Your Last, that achieved over 14 million views on YouTube in less than 24 hours.
2. Twice
Members: Nayeon, Jeongyeon, Momo, Sana, Jihyo, Mina, Dahyun, Chaeyoung, Tzuyu
Years Active: 2015–present
Albums: Twicetagram (2017), Eyes Wide Open (2020), Formula of Love: O+T=<3 (2021)
Production Company: JYP Entertainment, Warner Music Japan
Associated Acts: 2PM, Stray Kids, Itzy, JYP Loud, etc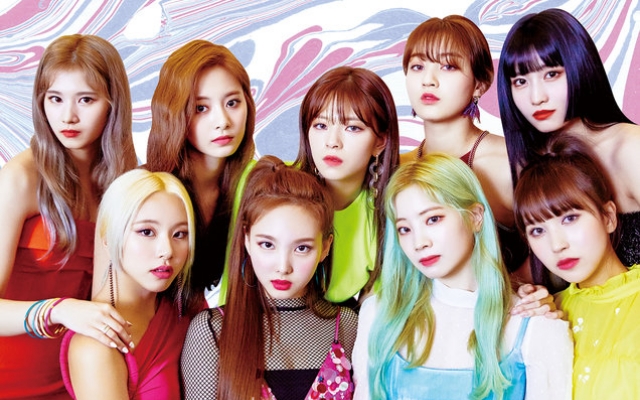 Twice is the first K-pop girl group that was awarded Platinum certification for both album and singles by the Recording Industry Association of Japan in the same year. Created by JYP Entertainment, the nine-member girl band debuted in 2015 with their mini-album The Story Begins. On November 3, 2017, Twice received the Minister of Culture, Sports and Tourism Commendation at the Korean Popular Culture and Arts Awards. With a total of 36 music program trophies in 2017, Twice recorded the most wins received in a single year.
3. Red Velvet
Members: Irene, Seulgi, Wendy, Joy, Yeri
Years Active: 2014–present
Albums: The Red (2015), Perfect Velvet (2017), Bloom (2022)
Production Company: SM Entertainment, Avex Trax
Associated Acts: SM Town, SM Rookies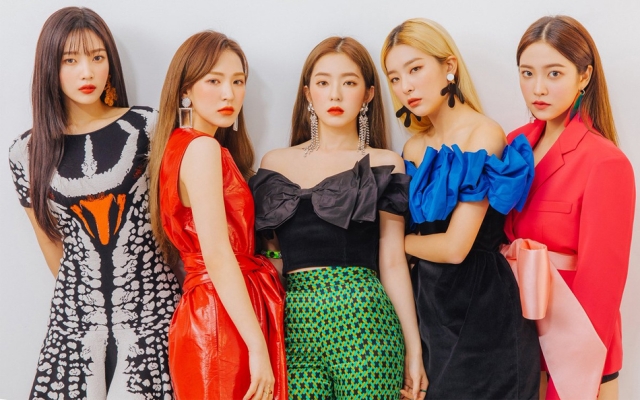 Red Velvet is a K-pop girl group with the most number-one albums on the chart that received numerous awards for music, choreography, and popularity. Some of these awards include Golden Disc New Artist Award and the Mnet Asian Music Award for Best Female Group in 2017. Formed by S.M. Entertainment, the group debuted in 2014 with four members, with a fifth joining after. In February 2018, Time magazine named Red Velvet as one of the best K-pop groups, highlighting its versatile musical styles.
4. Mamamoo
Members: Solar, Moonbyul, Wheein, Hwasa
Years Active: 2014–present
Albums: Melting (2016), 4colors (2016), Reality in Black (2019)
Production Company: RBW
Associated Acts: Esna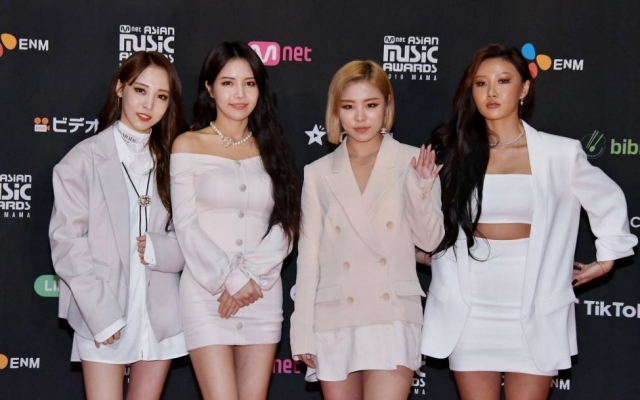 Mamamoo is well known for its retro, jazz, and R&B concepts and vocal performances. They formed in 2014 with four members. The K-pop girl group debuted with their retro-inspired song with a funky rhythm, titled Mr. Ambiguous and was considered one of the best debuts of 2014. Known particularly for their funky pop songs, Mamamoo surprised their fans with a powerful pop ballad Paint Me in 2017 that emphasized the group's soulful side.
5. (G)I-DLE
Members: Miyeon, Minnie, Soyeon, Yuqi and Shuhua.
Years Active: 2018–present
Albums: I Never Die (2022)
Production Company: Cube Entertainment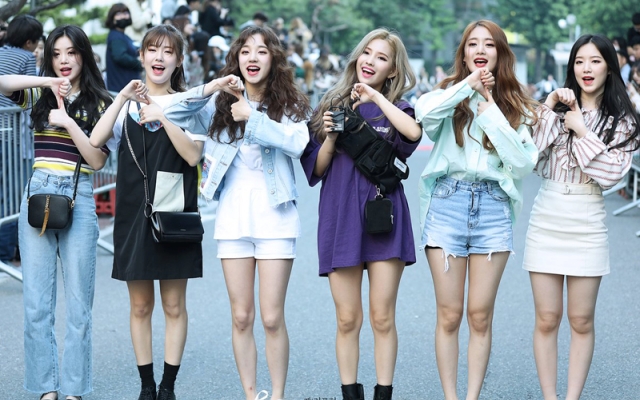 (G)I-DLE is a K-pop multinational girl group created by Cube Entertainment in 2018. The group consists of six members: Miyeon, Minnie, Soojin, Soyeon, Yuqi, and Shuhua. Despite not being among the "big three" record labels, the group was recognized for its brand recognition and marketing power. They topped the 'Girl Group Brand Power Ranking' published by the Korean Business Research Institute.
6. Everglow
Members: Aisha, Sihyeon, E:U, Onda, Yiren, and Mia
Years Active: 2019–present
Single Albums: Arrival of Everglow (2019), Hush (2019), Last Melody (2021)
Production Company: Yuehua
Associated Acts: Uniq, Hyeongseop X Euiwoong, Tempest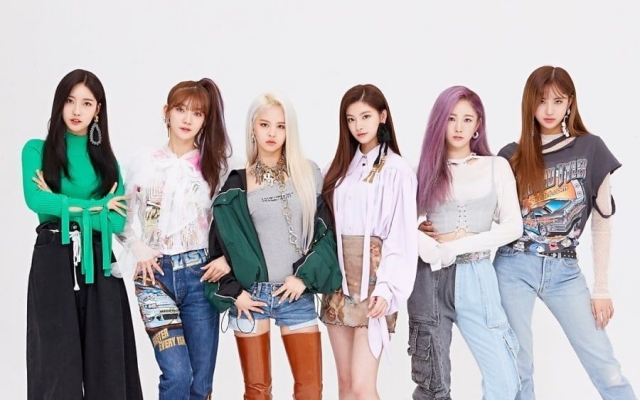 Everglow is a K-pop girl group under Yuehua Entertainment. The group is composed of six members: E:U, Sihyeon, Mia, Onda, Aisha, and Yiren. Everglow debuted on March 18, 2019, with the album Arrival of Everglow. The group made their debut stage on March 21 on Mnet's music program M! Countdown. On September 24, 2019, Everglow won their first music program broadcast award on The Show.
7. Itzy
Members: Lia, Yeji, Ryujin, Yuna, and Chaeryeong
Years Active: 2019–present
Albums: Crazy in Love (2021)
Production Company: JYP
Associated Acts: Twice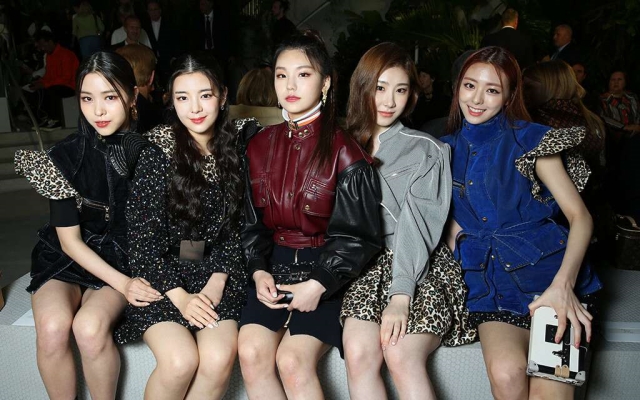 Itzy is a K-pop girl group formed by JYP Entertainment, consisting of members Yeji, Lia, Ryujin, Chaeryeong, and Yuna. The group debuted on February 12, 2019, with the release of their single album, It'z Different. Nine days after their debut, Itzy received their first music show win on M! Countdown and became the fastest girl group to achieve their first music show win. In October 2019, the online video streaming service TVING named Itzy as their new endorsement models.
8. GFRIEND
Members: Sowon, Yerin, Eunha, Yuju, SinB, and Umji
Years Active: 2015–2021
Albums: LOL (2016), Time for Us (2019), Fallin' Light (2019), Walpurgis Night (2020)
Production Company: Source Music
Associated Acts: Le Sserafim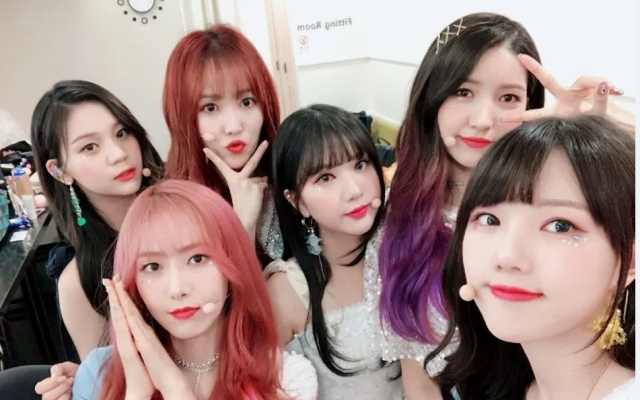 Also known as Girlfriend, GFRIEND is a six-member K-pop girl group formed by Source Music in 2015. The group consists of Sowon, Eunha, Yuju, Yerin, SinB, and Umji. Despite coming from a small company, the band won numerous 2015 female rookie awards and took first place on many music shows in 2016. It's also worth noting that the pre-orders for their fourth album titled The Awakening with the title track Fingertip exceeded 100,000 units.
9. IZ*ONE
Members: Jang Won-young, Sakura Miyawaki, Jo Yu-ri, Choi Ye-na, An Yu-jin, Nako Yabuki, Kwon Eun-bi, Kang Hye-won, Hitomi Honda, Kim Chae-won, Kim Min-ju and Lee Chae-yeon.
Years Active: 2018–2021
Albums: Bloom*Iz (2020), Twelve (2020)
Production Company: Produce 48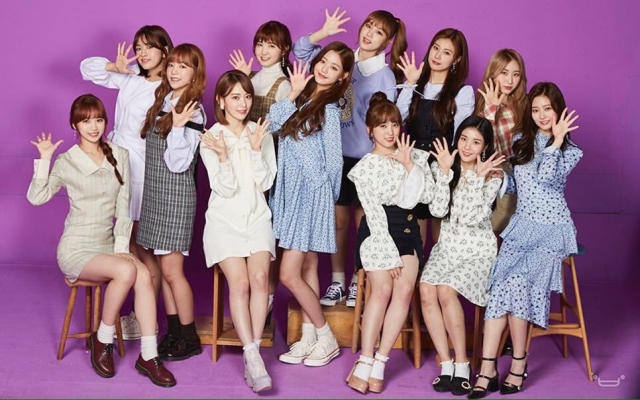 IZ*ONE is a South Korean–Japanese K-pop girl group formed through the Mnet reality competition show Produce 48. The group, managed by Off the Record Entertainment is composed of twelve members. IZ*ONE debuted on October 29, 2018, with their first EP Color*Iz. Upon its release, the group received immediate commercial success, selling over 225,000 units and peaking at number 2 on South Korea's Gaon Album Chart.
10. CLC
Members: Seunghee, Yujin, Seungyeon, Yeeun and Eunbin
Years Active: 2015–2022
Albums: First Love (2015), Question (2015), Refresh (2016), Nu.Clear (2016), High Heels (2016), Chamisma (2016), Crystyle (2017), Free'sm (2017), Black Dress (2018), and No.1 (2019)
Production Company: Cube Entertainment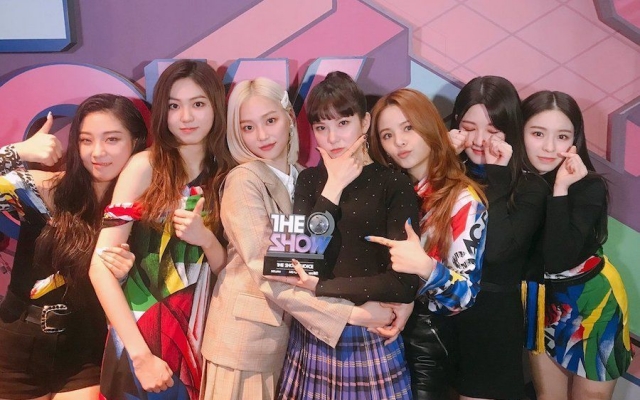 CLC (short for "CrystaL Clear") is a K-pop girl group formed by Cube Entertainment in 2015. The group consists of seven members: Seunghee, Yujin, Seungyeon, Sorn, Yeeun, Elkie, and Eunbin. Their debut EP First Love was released on March 19, 2015. CLC originally had five members, with two members added to the group in February 2016