The video-sharing site, YouTube, has become one of the most popular online platforms on the internet. It has turned common individuals with talents but no access to the mainstream media into big stars almost overnight and has provided a bigger stage for many others already in the mainstream. Hence it is not surprising that there are now many popular South African YouTubers that are pulling in millions of views on their videos and raking in big numbers in terms of financial returns.
The most successful and popular stars on the Alphabet-owned video-sharing platform are classified on the basis of the number of subscribers, as well as total views. While there are other factors that make for the best YouTubers, we concentrate more on the number of subscribers these South African YouTubers have which makes them the most popular.
The Biggest South African YouTubers You Should Follow
The best-known content creators on YouTube in South Africa cut across different categories, including music, fitness, general entertainment, and much more. Many of them, in the same way, as all other YouTubers, enjoy views from all over the world. Here is a look at the top bloggers in the country:
1. Trevor Noah
Channel Name: Trevor Noah and The Daily Show with Trevor Noah
No. of Subscribers: Over 3.14 million and 9.51 million respectively
Active Since: 2006 and 2016 respectively
Channel Focus: Comedy, talkshow, politics, entertainment
Average Views: over 222 million and 4.36 billion views respectively
Net Worth: $100 million
Trevor Noah is a very big name in the entertainment world not only in South Africa where he began but also in the United States where he is now one of the biggest talk-show hosts. A comedian and TV host, Noah was born on 20 February 1984 and he started his career as a comedian in his country of birth before he later moved to the United States.
With a career that dates back to 2002 when he appeared as an actor in the popular TV show, Isidingo, he later had his show on DStv, Tonight with Trevor Noah. Before then, he had hosted shows on the South African Broadcasting Network. 2014 was a big year for him as it afforded him the chance to become The Daily Show's Senior International Correspondent and subsequently, in 2015, he took over from Jon Stewart and was named the host of the show. Among other things, Trevor Noah is also a writer known for his best-selling work, Born a Crime, and he thrives as a talk show host.
He is the most successful YouTuber in South Africa, thanks to his two YouTube channels, Trevor Noah which is his channel, and The Daily Show with Trevor Noah. While he started his first channel in 2006, The Daily Show with Trevor Noah started in 2016. The former has 3.14M subscribers and total views of over 222 million while the latter has over 4.36 billion views and more than 9.51 million subscribers.
2. Caspar Lee
Channel Name: Casper
No. of Subscribers: 6.79 million subscribers
Active Since: November 2011
Channel Focus: Comedy and general entertainment
Average Views: 1 million
Net Worth: $4 million
Unlike Trevor Noah and Die Antwoord, Casper Lee became famous only as a YouTuber and social media star. Born Casper Richard George Lee on April 24, 1994, in the UK, he was raised in South Africa. Even though he is more popular as a YouTube star, he is also an investor and entrepreneur.
Casper's journey to stardom on YouTube began in 2011 when he made his first post on YouTube. By 2021, a decade after he started, he had already amassed more than 6.7 million subscribers and total views of more than 781.76 billion across all his videos. The first name he gave his channel when he founded it in 2011 was "Dicasp" before he later changed the name to "Casper" which he still maintains. Becoming a content creator was not by accident for the YouTuber as his parents, Emily Lee and Jonathan Lee are film and video producers. Apart from YouTube, Casper who got mentioned as one of Forbes 30 Under 30 in 2020 is also an actor known for films such as Spud 3: Learning to Fly (2014), Laid In America (2016), and Wondr Park (2019).
Lee was already famous as a YouTuber barely two years after he started and by 2013, he was already listed among 12 web-savvy entrepreneurs to watch by Yahoo! News. His channel is centered on comedy and general entertainment. Most of his videos that are over a year have gotten more than a million views. One of his most viewed videos is Girlfriend Pranks My Roommate with over 23 million views in 7 years.
3. Die Antwoord
Channel Name: Die Antwoord
No. of Subscribers: Over 3.2 million
Active Since: January 2012
Channel Focus: Music and entertainment
Average Views: Over 1.06 billion
Net Worth: $5 million
The alternative hip hop group Die Antwoord which is made of rappers Watkin Tudor "Ninja" Jones and Anri "Yolandi Visser" du Toit, is one of the biggest and most popular of South African YouTubers. The musical group was first formed in 2008 and by the time they released their first album, $O$, the rap duo had already gained fame thanks to songs such as "Enter the Ninja". As stated, the group is formed by Ninja who was born Watkin Tudor Jones on 26 September 1974, and Yolandi Visser who was born Anri du Toit on 1 December 1984.
One of the most followed South Africans on social media, Die Antwoord has launched its official YouTube channel in 2012. Since then it has amassed more than 1.062 billion views on the platform where it also has over 3.2 million subscribers, making them the most subscribed channel in the country only after Trevor Noah and Caspat Lee.
4. Noel Deyzel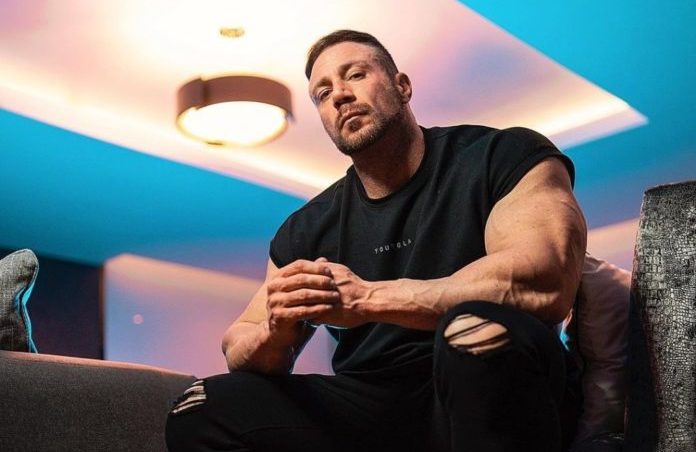 Channel Name: Noel Deyzel
No. of Subscribers: 1.58 million
Active Since: March 2008
Channel Focus: Fitbess
Average Views: 232.48 million
Net Worth: $1 million
Noel Deyzel is yet another of the biggest South African YouTubers anyone who is interested in bodybuilding and fitness should follow. He started his YouTube channel in 2008 and although he has less than 250 million views on all his videos, he still has more than 1.58 million subscribers. One of the reasons why he is loved is because of his brutal honesty which includes making it clear that he is not a natural bodybuilder.
Born on September 30, 1984, Noel is also a big name on other social media platforms, including TikTok where he gained quick fame and on Instagram. Before YouTube, he was already into software and revealed that he has had a software company for more than 13 years. While Noel doesn't have many videos on his channel, he has still gotten many views with some of his videos getting over a million views in less than 30 days. Noel is also an IFBB Heavyweight Bodybuilder who is behind RYSE Supplements and YoungLA Athletes.
5. Peter Carvell
Channel Name: Sixpack Factory
No. of Subscribers: 1.45 million subscribers
Active Since: August 2006
Channel Focus: Fitness and bodybuilding
Average Views: 229,04 million views
Net Worth: $850,000
Peter Carvell has earned a place among the most known video creators in South Africa thanks to his Six Pack Factory channel which is among the most followed channels in the country. He got drawn into fitness after losing shape and becoming too broke that he had to start living with his brother.
In 2006, after getting into the fitness business some years before that, Carvell started his YouTube channel which has now amassed more than 1.45 million subscribers and over 229.04 million views. He dedicates the channel to men looking to lose weight, burn fat, and gain muscles. An award-winning YouTuber, Peter Carvell is also a sports therapist and home fitness expert who runs different websites, including Sixpackfactory.com.
6. Pastor Alph Lukau
Channel Name: Pastor Alph Lukau
No. of Subscribers: Over 1.28 million
Active Since: 2011
Channel Focus: Christian teaching and motivational talks
Average Views: Over 305 million views
Net Worth: $600 million
Controversial South African preacher, Pastor Alph Lukau is, without any doubt, one of the biggest and most known men on the pulpit on the African continent. Famous for a resurrection scandal in which he was accused of staging a resurrection of a young man from the dead, he is also one of the most popular YouTubers in South Africa after he first opened his YouTube channel in 2011. The preacher boasts of more than 1.28 million subscribers on the video-sharing platform.
Born on 25 October 1975, the preacher founded his ministry in 2002 and since then, he has gone ahead to establish a great presence in Christendom. Lukau is also a televangelist whose TV channel, AMI TV broadcasts in Africa and some parts of Europe. The founder and General Overseer of Alleluia Ministries International has also had a viewership of more than 305 million views on the site. More so, the international speaker who is often referred to by his followers as the Apostle of Faith also has a great presence on many other social media platforms, including Twitter and Instagram.
7. Seether
Channel Name: Seether
No. of Subscribers: 1.25 million
Active Since: December 2006
Channel Focus: Music
Average Views: Over 967 million
Net Worth: $3 Million
Without any doubt, Seether is one of the biggest rock bands in South Africa, hence, it is not surprising that it is also one of the most known on the video-sharing platform. The band was founded in Pretoria in 19991 under the name of Saron Gas. Three years after its formation, it changed its name to Seether in 2002 and has had different members that joined and left. Today, the active members of the band are Shaun Morgan, Dale Stewart, John Humphrey, and Corey Lowery.
With 8 studio albums, 6 EPs, a video album, and different other works, the band has won many awards, including the MTV Africa Music Awards, South African Music Awards, Billboard Chard, Revolver Golden Gods Awards, and Radio Contraband. Seether opened its YouTube channel in December 2006. By 2021, it had already pulled more than 1.25 million subscribers and close to 1 billion views.
8. Michael Jamison
Channel Name: Michael Jamison
No. of Subscribers: 1.14 million
Active Since: May 2010
Channel Focus: Animals and pets
Average Views: over 491 million
Net Worth: $600 million
Michael Jamison is different from all others on the list even though he also joins among the most popular South African YouTubers. Also referred to as Tiger man, he is known for keeping many animals some of which are wild. He reveals that he has more than a hundred animals, including 2 tigers, dogs, cats, and many other animals. He reveals that his channel is mostly to show how humans can coexist with pets without any problem.
Born on September 11, 1974, the YouTuber was raised in Gauteng. Before he decided to befriend nature and become a YouTuber, he once owned a mobile phone company named Jamison. In 2010, he started his YouTube channel, Michael Jamison, which now has more than 1.14 million subscribers and has amassed over 491 million views. Most of his videos are over an hour long and they revolve around his pets and most especially his two tigers, Ozzy and Enzo.
9. DJ Arch Jnr
Channel Name: DJ Arch Jnr
No. of Subscribers: 1.07 million
Active Since: January 2015
Channel Focus: Music and entertainment
Average Views: over 169 million
Net Worth: $1 million
DJ Arch Jnr may only be 11 years old, but that does not stop him from being one of the most followed YouTubers in South Africa. Born in Johannesburg on May 3, 2012, he first became famous as a 3-year-old kid in 2015 when he won the Sixth season of South Africa's Got Talent. More so, he holds the record of the youngest DJ in the world, as well as the youngest person to win Got Talent.
The talented South African disc jockey was born Oratilwe Hlongwane and his rise to fame was thanks to his father who although was not a DJ, got him to start at the early age of 8 months old. The two practiced every weekend, helping the kid to love DJying and become an expert in the field. The name DJ Arch Jnr was selected for him by his father and it is also the name of his channel which he started in 2015. The channel has since garnered more than a million subscribers and more than 169 million views.
10. Cobus Potgieter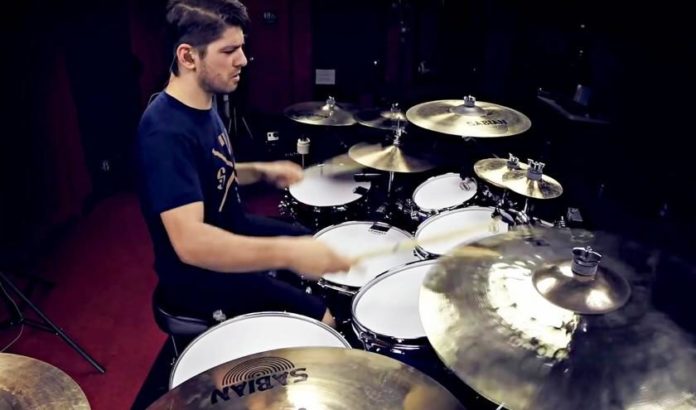 Channel Name: Cobus
No. of Subscribers: 999 thousand subscribers
Active Since: 2006
Channel Focus: Music and drumming
Average Views: Over 281 million
Net Worth: $1 million
Although he is now better known as Cobus Potgieter, the world-recognized YouTuber was born Pieter Jacobus Potgieter on October 23, 1986, and he is known on YouTube as Deeblebag, although his channel is simply Cobus. He became known on the video-sharing platform as a drummer. Cobus was born in Carnarvon, although it was in Humansdorp that he was brought up. He started his YouTube channel in 2006 and has since grown into one of the most subscribed drummers on YouTube with close to 1 million subscribers and over 281 million views.
Cobus taught himself how to play the drum without the help of anyone. Interestingly, he is not considered to be a child prodigy since it was at the age of 16 that he started playing in 2001. He later joined a band known as Glaskas. He would continue to get involved in music, but it was on YouTube that he gained his real fame.
11. Nasty C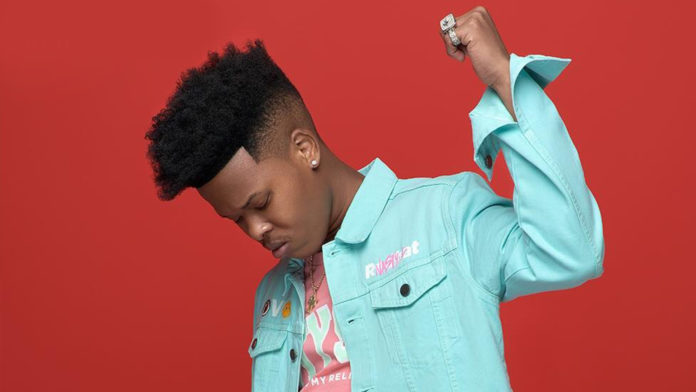 Channel Name: Nasty_C
No. of Subscribers: Over 840,000 subscribers
Active Since: 2013
Channel Focus: Music and entertainment
Average Views: 123 million views
Net Worth: $2 million dollars
Professionally known as Nasty C, Nsikayesizwe David Ngcobo is one of the most known rappers from Mzansi on the international scene. Also known as The Coolest Kid in Africa, he was born on February 11, 1997, in Soweto and has been in the music scene since 2012 when he was 14 years old. He became a big name in South Africa following the release of his debut EP, L.A.M.E (Levitating Above My Enemies) which came after his 2012 mixtape, One Kid, a Thousand Coffins. With many successful hits, albums, and mixtapes to his name, he has won many awards, including multiple South African Hip Hop Awards, the Metro FM Music Awards, and SAMA, among others.
Also a record producer and actor, Nasty C opened his YouTube Channel in 2013 and has thus far, gotten more than 841,000 subscribers. In addition to that, Nasty, who is arguably the best South African rapper, has more than 123 million views on YouTube.
12. Daniel Maritz
Channel Name: DLM Men's Lifestyle and DLM Christian Lifestyle
No. of Subscribers: 818,000 and 652,000 subscribers respectively
Active Since: December 2017 and May 2019
Channel Focus: Fashion, lifestyle, and fitness as well as Christian teachings respectively
Average Views: 40 million views and over 28 million views respectively
Net Worth: $1 million
Daniel Maritz is yet another popular YouTuber. He was born in Namibia, although it was in South Africa that he was brought up. Even though many have come to know him as a vlogger, he is better known in some quarters as an international model who has worked with many top brands in the international scene, including Samsung, Suzuki, and Asus. In addition to that, the model has also been featured in many magazines, including GQ, Wanted, and Grazia.
Born on October 17, 1986, he has a very strong presence on social media as a whole, but YouTube is one place where he has a better grip. He is the man behind the fashion channel, DLM Model Lifestyle which he uses to help guys in improving their fashion sense and also improve their fitness and lifestyle.
Daniel Maritz only started the channel in 2017, but it has since risen to have more than 818,000 subscribers and has garnered over 40 million views thus far. He was able to build his platform that fast, thanks to his experience in the fashion world that spanned more than a decade. He has another channel, DLM Christian Lifestyle which he began in 2019 and has already gotten more than 652,000 subscribers and over 28 million views. The channel is dedicated to testimonies, counseling, and teaching.
13. The Kiffness
Channel Name: The Kiffness
No. of Subscribers: Over 786,000
Active Since: May 2011
Channel Focus: Music and Satire
Average Views: 147 million views
Net Worth: 

$650,000
The Kiffness is a South African singer and producer also known as a parody artist. Born David Scott on February 11, 1988, in Cape Town, he ditched medicine to study music and philosophy. He started his career as a musician and DJ in 2013, releasing his first song Where are You Going? which was highly successful. His satirical music that is aimed at the country's politics has endeared him to many.
The electronic act gained fame both in South Africa and in other parts of the world. His YouTube channel was in existence since 2011 and it amassed more than 788,000 subscribers, as well as over 147 million views.
14. Lasizwe Dambuza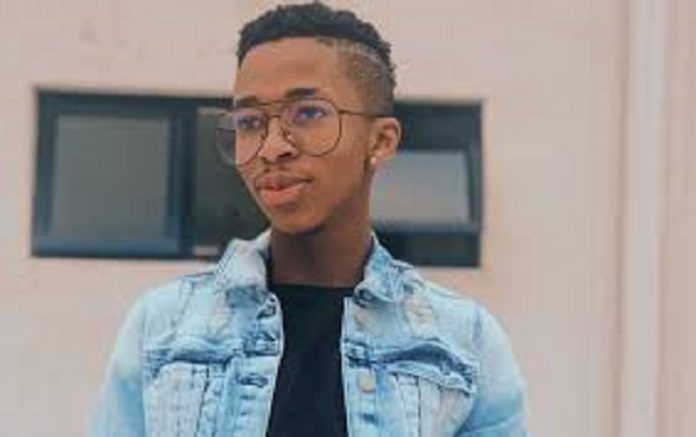 Channel Name: Lasizwe Dambuza
No. of Subscribers: 738K subscribers
Active Since: January 2017
Channel Focus: Comedy, entertainment
Average Views: Over 80 million
Net Worth: $1 million
Born Thulasizwe Siphiwe Dambuza, Lasizwe Dambuza has also earned for himself an important place amongst other South African YouTubers with more than 738,000 subscribers and over 80 million views. He is a media personality, social media influencer, actor, and comedian.
Birthed on July 19, 1998, in Soweto, he gained fame on YouTube after he began posting videos of himself portraying South Africans and how they act on social media. He is the younger brother of actress, Khanyi Mbau. As regards his personal life, the TV personality found out he was gay when he was 15 years old. Professionally, he has presented for both SABC 1 and SABC3, as well as e.tv and VOOVTV.
15. Dan Mace
Channel Name: Dan Mace
No. of Subscribers: 772K subscribers
Active Since: March 2012
Channel Focus: Vlogs, filmmaking, documentaries, entertainment
Average Views: Over 37 million
Net Worth: Over $500,000
Dan Mace is a filmmaker and a YouTuber who was born in Cape Town. Now Spending his time between the US and South Africa, his creativity is one of the things that have stood him out from many other directors in the country. He was born on March 8. 1990, and has won different awards for his work as a filmmaker and director. Apart from running his very successful channel, he has also worked with Casey Neistat on Project 368. Dan has more than a decade of experience as a filmmaker and director. During these years, he has been involved in everything from short films to music videos and commercials that number over a hundred.
He started his YouTube channel in 2012 and by 2021, he had already had more than 772 thousand subscribers and more than 37 million views. His videos cover a wide variety of things, including movie making, how to use the camera, short films, and different other vlogs. His channel also shares a few documentaries and long-form video content.