In the Northern parts of Africa, Egypt is considered as the hub of education, technology and civilization. There are more than 55 Universities in Egypt: 25 government-funded universities and 30 private universities. With these huge numbers, choosing the best universities in Egypt could be a challenging decision.
It is noteworthy that university ranking is one thing that is volatile and the positions are always changing. There are quite a number of top Egyptian universities that has attracted students from all over the world because of the high standards of education and learning. According to Webometrics latest ranking of best universities in Egypt, some have moved up the ladder and are among the most respected universities in Africa while some others are still struggling to be recognized among learning superpowers. Answers Africa brings you the best 10 Egyptian Universities which include both state and privately funded institutions.
Best 10 Universities in Egypt
10. German University in Cairo
The German University in Cairo, also known as GUC is a privately owned university in Egypt that was established in cooperation with the State Universities of Ulm and Stuttgart. The higher institution came into existence from the presidential decree 27/2002. GUC is an independent and secular university that is situated in New Cairo, Egypt. The university substantially contributes to the intellectual and cultural life development of Egypt and provides German liberal education to the students from all socio-economic backgrounds in Egypt and other nations around the world. The institution offers German style learning programs that start from the undergraduate level to graduate and professional stages of learning. It is among the list of top universities in Egypt.
9. Kafrelsheikh University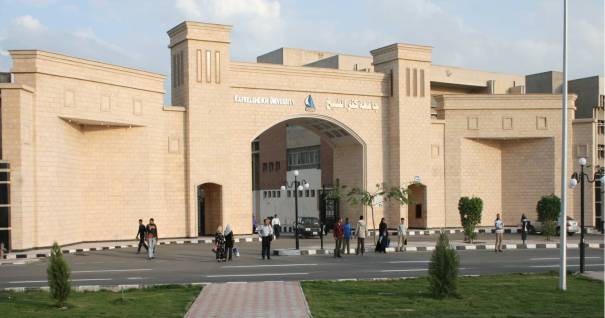 The Kafrelsheikh University located at Kafr ash Shaykh, in the middle of the Nile Delta is the 9th best university in Egypt and ranks 3589th in the World University Ranking. The university was an offshoot of Tanta University and offers a variety of courses in Arts, Engineering, Veterinary Medicine, science, commerce, Education, Agriculture, Specific Education,  physical education, and so on. The institution aims towards building a competitive advantage in the areas of education, research and community services as well as environment that is conducive to development.
8. Alexandria University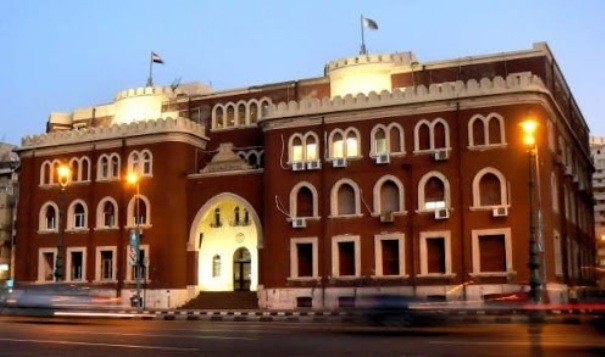 Alexandria University was established in 1938 as a satellite institution of a university that is the present day Cairo University. In 1942, Alexandria University became a full fledged and independent university and it took up its name after the revolution of 1952. Some of the reputations the institution has had in the past include the fact that it was ranked 147th in Times Higher Education's World University Rankings of 2010-2011. It also ranked 301+ worldwide based on Times Higher Education's World University Rankings of 2011-2012 and 601+ worldwide based on QS World University Rankings of 2011/2012. It is no doubt that it is one of the top 10 Universities in Egypt.
7. Zagazig University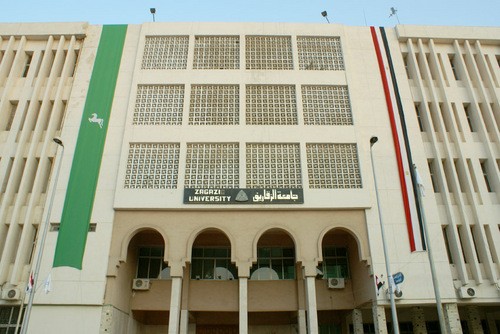 Zagazig University is one of the top universities in Egypt that was established to contribute to Egyptian civilization and learning, and has lived up to that standard till date. It is recognized by Answers Africa as one of the top universities in Egypt in terms of learning and academic excellence.
6. Benha University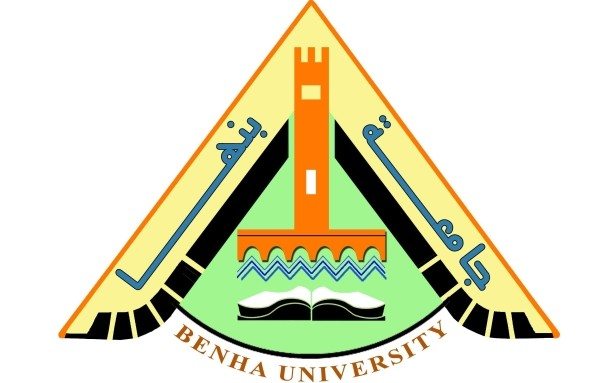 Benha University was established in accordance with a decree passed on 25 November 1976 as a branch from Zagazig University and is located in the Egyptian city of Banha, the capital of Al Qalyubiyah. It aims to become a leading example for the Egypt's universities in education, scientific research, social and university life, reaching to international competition in some fields and stimulating environment for education and scientific research. It also aims at providing distinguished educational service by equal opportunities for students. To a great extent , the institution of higher learning has achieved most of these reputable feats.