Justin Shearer, otherwise known by his professional name 'Big Chief' is a famous street racer and television personality. He is famously known for being one of the main characters on the racing reality television series, Street Outlaws. Justin, who had been a significant part of the show since its premiere in 2013, appeared in a majority of the show's 186+ episodes.
The show's success has made Big Chief a national TV personality, made him a lot of money, and brought his personal life, particularly his relationship with Allicia Shearer into national focus. But many things remain unknown about the reality TV star, like his background and his rumored exit from the show.
Big Chief Began His Street Racing Life At The Age Of 9
The racing star was born on the 9th of December, 1980, in Louisville, Kentucky. His mother raised him alone, having lost his father as a child. He has a brother whose name is yet to be revealed. While his father was alive, he often watched him get involved with motorsports as well as car racing.
Big Chief developed an interest in street racing when he was very young, specifically at the age of nine. He owned a bike that he would ride to watch street races on Old Route 66. Eventually, his family relocated, but his passion for street racing stayed with him.
Oklahoma became the place where he got the chance to groom all the skills he had acquired as a street racer. He joined the street racing community in his city and also schooled there. While things were tough for his family, Big Chief had all the support from his mom, who also encouraged him to learn horse riding.
Having being passion-driven, he became a boss in street racing as a teen, garnering fame and respect from his competitors. His speed and his strength were some of the factors that differentiated him from most of his peers.
With time, he started saving up for the purchase of his car; a customized 1972 Pontiac LeMans which he calls, The Crow. The car's arrival stepped up Big Chief's dreams. He then started rehearsing privately to acquaint himself with a few spiced-up driving styles.
From The Streets To National Stardom
Do not let the title fool you. Justin Shearer, aka Big Chief, remains an integral part of street life. Before starting a show with Discovery Channel, he was a local celebrity, known only in Oklahoma and its environs, to car racing enthusiasts.
But when the Discovery Channel came calling to document the world of street racing, he went from being a local star to a national star. And based on the show's audience demographic, he became an internationally-recognized name too.
With Big Chief at the helm, the show premiered on June 10, 2013. Since then, the show has grown in fame, and along with it, Big Chief. He is the race organizer and the man in charge of 'The List' an exclusive ranking list of approved racers who compete for prestige and money.
Through the show, Justin Shearer came into the attention of car racing fans all over America and beyond, so much that his fame and the show became intertwined, sparking fears of an exit when he misses out on a couple of episodes.
Big Chief Never Left The Show
It is safe to say there wouldn't be a show without Big Chief, not for Discovery Channel or for fans of the show. That is why the internet goes into a bit of panic whenever he misses out on a couple of episodes. Online forums claim he has left the show and blogs speculate about the cause of his exit.
Some of those speculations have ranged from checking into rehab for a drug problem to stress from divorce from his wife. But while he did divorce his wife, none of these are true as he never actually left the show. While he holds the key to scheduling each race, the direction and programming of the show don't require him to appear in every single episode.
He does, however, appear in most of them because he is one of the show's beloved characters, if not the most loved. Big Chief is such a fan favorite that fans have compared him to another fan favorite car racer, Dom Toretto, played by Vin Diesel in the Fast & Furious film franchise.
Street Outlaws Has Made Him A Lot of Money
When Justin Shearer was growing up, his mother encouraged him to follow his passion. That passion was street racing, and it has made Big Chief significantly rich. He has an estimated net worth of $2 million, made primarily from appearing in more than 150 episodes of the show.
Based on his prominent and influential part on the show, he reportedly makes an estimated $20,000 per episode. In addition to the show's income, Big Chief also makes money from winning races and house cuts as a race organizer.
His $2 million net worth is a massive change in Justin's bank balance, considering he used to work at a gas station. Aside from racing and his salary for the show, he also makes money from selling merchandise. Merch from the show includes snapbacks, hoodies, and T-shirts.
Infidelity Ended His Marriage To Allicia Shearer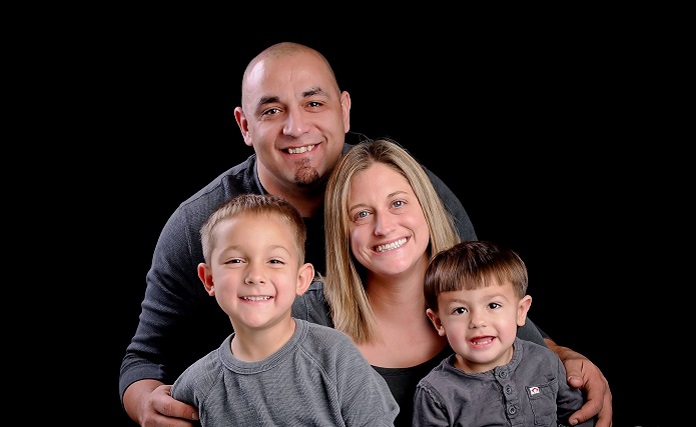 Not all love stories have happy endings. Big Chief initially found love with a lady named Allicia Shearer. The two, shortly after meeting as teenagers, became an item. Big Chief worked as a gas attendant, and Allicia became a respiratory therapist.
After years of dating, they tied the knot on September 29, 2006, in a private wedding surrounded by close friends and family. For a long while, they enjoyed marital bliss. They publicly loved each other and had two children, Cobrin Shearer and Covil Shearer.
Because of their lasting marriage, the couple became an inspiration to many. So, it came as a shock when the street racer publicly announced in 2017 that he and Allicia were getting a divorce. As details unfolded about their relationship, we learned the couple went to their separate ways as a result of Big Chief's infidelity.
There were speculations that Big Chief dated the woman he was having an affair with, but not long after the divorce, his relationship with Jackie Braasch became public.
Big Chief Has Been Dating Jackie Braasch Since 2017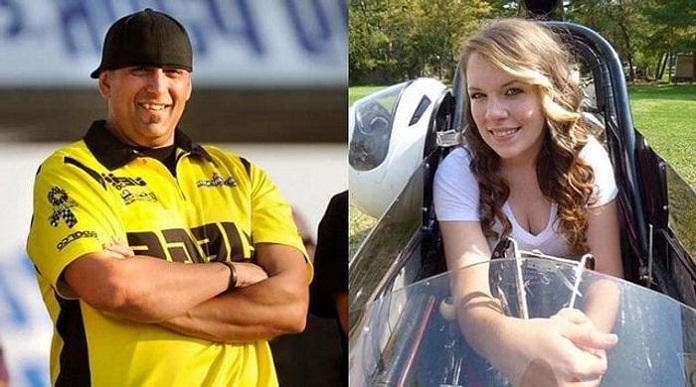 While Big Chief's infidelity made headlines, he surprisingly announced his relationship with a lady named Jackie Braasch. Jackie is the daughter of a garage worker and is a motorsports racer. She is also a member of Car Chix, a Premiere Motorsports Women's Organization.
Big Chief's announcement came as a whirlwind to most of his fans, and the famous street racer received some backlash from the decision. But like most outrages, it faded away. The couple has remained together ever since, and Jackie has even made appearances on Street Outlaws.