Two things are true: comedy is an important part of the entertainment industry and Bill Burr is one of the few who have relentlessly remained relevant thereof. Admired for his self-deprecation and rage-fueled humour, Bill has been a part of the competitive business since 1992. His career has seen him release at least 10 comedy albums and specials. More than just being a stand-up comedian, he has spread his wings to other facets of entertainment and done well as an actor and podcaster.
In addition to releasing multiple comedy albums and appearing in numerous films, Bill Burr is also a drummer and has a license to fly helicopters. Nonetheless, being a comedian remains what he is most admired for. Known for reinventing comedy several times in the course of his career, what he brings to the table has earned him the prestigious repute of being described as a comedians' comedian; he leads the path that most professional comedians follow.
Stand-up Comedy Wasn't His First Career Choice
The comedian was born on June 10, 1968, to Robert Edmund Burr who worked as a dentist and his wife Linda Anna, she was a nurse. Bill was raised in a family of eight with four brothers and a sister. He has mixed ethnic backgrounds, including German, Irish, and French. All of these would come to influence his career as a comedian.
During his early years in high school, Burr had the intention of becoming a lawyer. As time went by, he began considering going into construction. Nonetheless, he finished high school in 1987 and received tertiary education from Emerson College in Boston, Massachusetts.
After graduating and obtaining a bachelor's degree in radio, the outspoken stand-up comedian began his career. Before this, he worked for his father as a dental hygienist for some time. He also worked in a warehouse where he unloaded trucks.
He Dabbled Into Acting Before His Stand-up Comedy Breakthrough
Bill Burr started his career in 1992 but things didn't go the way he imagined initially, but he believed it was what he was meant to do so he kept at it. Reluctantly, he moved to New York City to intensify his pursuit of a career in the field; this was in 1995 and the move paid off as Bill began to draw influence in acting.
Fortunately, he got a role as a regular guest on the short-lived sitcom Townies and also took random guest roles on shows such as Law & Order: Criminal Intent and Two Guys and a Girl. He even pulled off some roles in projects meant for the big screen, appearing in 2001's Perfect Fit and 2002's Passionada.
His breakthrough came in 2003 when he made his comedy album debut in Comedy Central Presents. As one would expect, this paved way for him to be involved in many other acting and stand-up gigs while featuring as a guest on various radio shows. In 2008, his voice was used in the action-adventure video game Grand Theft Auto IV as Jason Michaels, this was reprised in 2009's Grand Theft Auto IV: The Lost and Damned.
Apart from Comedy Central Presents, he has pulled off several standup specials, including You People Are All the Same (2012), I'm Sorry You Feel That Way (2014), Walk Your Way Out (2017), and Paper Tiger (2019).
How Bill Burr Developed A Comedic Style Of Uninformed Logic
His style of comedy has variously been described as "uninformed logic". This style revolves around a vast range of subjects, from self-deprecation to sports, current events, and conspiracy theories. He also dwells on dating, feminism, masculinity, gender, marriage, fatherhood, political correctness, religion, and race relations.
In all of these, Bill Burr would agree that none of the opinions he shares in his act is based on any sort of reliable information. According to him, he often goes "with his first thought because reading makes him sleepy".
In-between sticking to the list of subjects above and going with his first thought, Bill has perfected his uninformed logic comedy style over the years through having no boundaries in terms of what makes up his stand-up material. The comedian gets his inspiration from anywhere and everywhere.
His Perception Of Stand-up Makes All The Difference
Apart from his style of comedy which has come to set him apart from the rest of his kind, the manner in which he presents his acts and the sentiment surrounding it has contributed a great deal to the success he has enjoyed.
The comedian used to write everything out before going on stage but he no longer does that. In an interview with GQ, he disclosed that he approaches the stage with an idea. With that, he explained that he has come to see stand-up as telling a story to a friend. As such, he no longer sees the need to write things down.
There is no doubt that his comedic style has paid off in no small manner. Bill Burr was the first guest on Ton Green's podcast and also the first stand-up comedian to perform on The Tonight Show with Conan O'Brien. He has worked with other popular TV show hosts and comedians like Jimmy Fallon and Jimmy Kimmel. The star is worth $12 million as of 2020 and his wealth is bound to increase as he makes more exploits.
Read Also: Trevor Noah Girlfriend, Married, Wife, Parents, Family, Height, Gay, Net Worth
Bill Burr Is Married To Nia Renee Hill
Keeping up with Bill's acts may make one think he's a psycho who would grow old and lonely as no one would want to spend the rest of their lives with someone as sick in the head as he is. But, he has been married since September 2013 to Nia Renee Hill.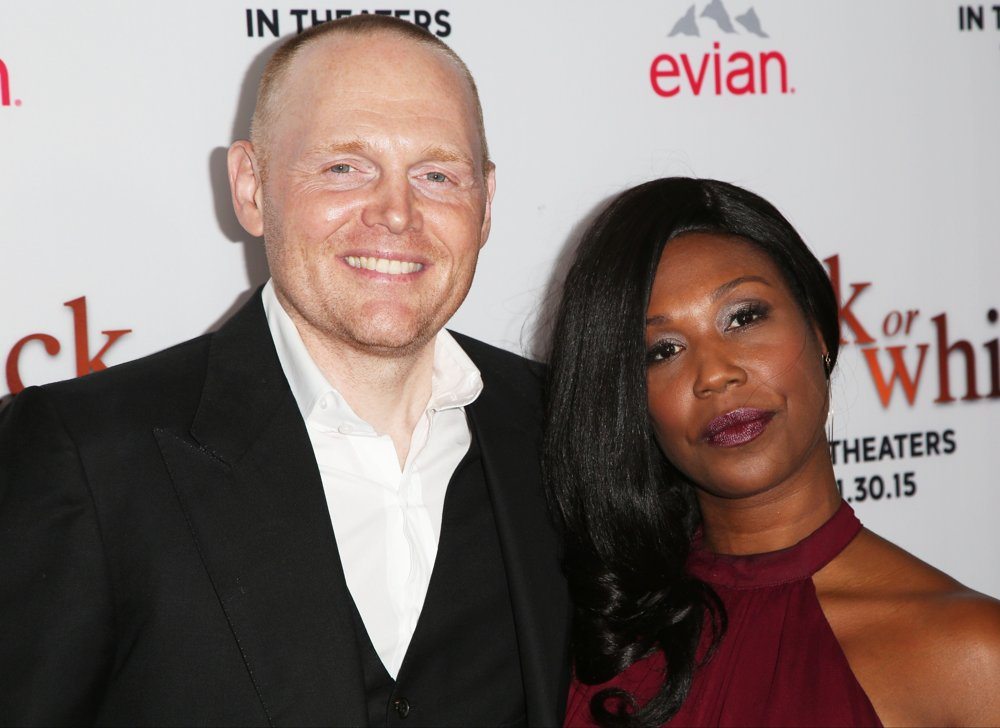 Most famous people don't search for love in distant places. They get them around and so has Bill Burr. The actor and comedian fell for Nia who has a subtle presence in the entertainment industry.
More than being an actress, she is a producer, director, and screenwriter known for being a part of projects like Santa Clarita Diet (2017), Did You Look for Work This Week? (2012), and Lila Long Distance (2011). The couple lives in Los Angeles, Califonia with their kids and Hill occasionally feature as a guest on Burr's podcast.
His Recent Stand-up Material Features His Daughter A Great Deal
Bill and Nia are parents to two kids; their first, a daughter named Lola was born on the 20th of January 2017. A few years later, precisely in June 2020, the coupled welcomed their second child, a son whose name is yet to be revealed.
Burr talked about fatherhood on Jimmy Fallon's late-night show before he even became one. He has joked about how unready he was to start taking responsibilities as a father and how he nearly ran away after Hill checked into labour.
However, he has done well as a father thus far and hopes to remain a good husband and daddy.