In 1990, a concert was held in New York at the Yankee's Stadium. This was the first time in the history of the stadium that a rock concert would be held there, the person responsible for setting that record is none other than the legendary Billy Joel. A notorious achiever in the music industry, Billy has sold more than 150 million records across the globe. It has long been established that he is one of the best-selling music artists of all time.
Fondly called the Piano Man, this musician has received many awards and honours; too many for anyone to bother counting. While he has enjoyed a career that's incredibly successful, his personal life has been a struggle that saw him walk in and out of several marriages.
Family Background And The Childhood That Prepared Billy For His Musical Exploits
On the 9th of May in 1949, Howard and Rosalind Joel had their first child, William Martin Joel. He was born in the Bronx and spent his childhood on Long Island. His father was a Jewish immigrant from Nazi Germany who came to America through Cuba with the rest of his family while his mother was born in America; her parents were also Jewish immigrants.
Billy Joel's father was a pianist and engineer and by the time he was seven years old, his mother signed him up for piano lessons, which he attended grudgingly. He attended Hicksville High School and was supposed to graduate in 1967 but did not have all the required credits to do that.
Choosing to focus on pursuing a music career, he left high school. However, 25 years later, he wrote to the school and was granted his diploma. Billy Joel in his teenage years had a stint in boxing which he got into to protect himself; he competed in amateur games and won twenty-two of his twenty-four matches. By 1957, his parents got divorced and his father returned to Europe because of the disdain he felt for the consumerism that was prevalent in America. In his time abroad, he remarried and had a son named Alexander Joel who also ended up being a musician; he worked as a Classical Conductor.
His Meteoric Rise To Superstardom Began With The Echoes
Billy Joel's musical career began while he was in high school, he worked at a bar playing the piano to support his mother which in turn affected his grades. But it was not until he saw a performance of The Beatles did he decide to pursue a career playing rock music, his first step in that direction was to join the band, The Echoes. He played with the band from 1965 till 1967 before joining another band The Hassles and then created a duo, Attila with Jon Small.
Attila disbanded quickly and by 1971, when he was on tour with his new band, his music became more popular. His first album had been a commercial failure for reasons related to the production of the songs. However, it was the live performances he staged with the songs that made him gain popularity. In 1972, he got signed to Columbia Records, fulfilling the promise he made to himself when he found out he will not be graduating from high school.
He has created hits such as Piano Man, Tell Her About It, Just the Way You Are, Don't Ask Me Why, as well as To Make You Feel My Love and many more. The prolific musician has an extensive body of work that includes 13 studio albums and 5 live albums. He has also dropped 15 compilation albums, 10 video albums, and much more.
Awards And Honors That Prove He's Not Your Everyday Musician
In a career that has spanned over five decades, Billy Joel distinguished himself as one of the greatest musicians of all time. Since he signed his solo recording contract in 1972, Billy has received 23 Grammy nominations out of which he has won 5.
In recognition of his contributions to the arts, he has been awarded multiple honorary doctorates by at least 7 institutions, including Fairfield University, Hofstra University, and Berklee College of Music. Billy is a recipient of The Library of Congress Gershwin Prize for Popular Song and the ASCAP Centennial Award. In addition to his 5 Grammys, he was honoured with Grammy Legend Award in 1991.
The following year, he was inducted into the Songwriters Hall of Fame and into the Rock & Roll Hall of Fame in 1999. He added another milestone to his career in 2004 when he was recognized with a star on Hollywood Walk of Fame. Bill has a Billboard Century Award to his name, BMI Awards, and Awards for Cable Excellence. All of these are only some of the most prestigious of the numerous trophies he has bagged.
You don't need to be told that his career has been financially rewarding. Forbes estimated that he made $52 million from his career in 2019. In addition to earnings from his works, he has other business ventures, all of which have made him a very wealthy man. It is believed that he is worth $225 million.
Billy Joel's First Wife Was Married To His Attila Partner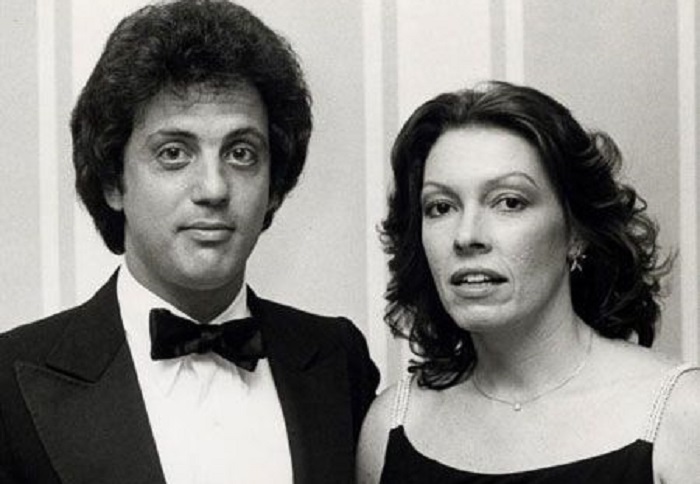 Billy Joel has been married four times; the first time was to Elizabeth Weber. Their relationship started as an affair which she called off when her husband who was in a duo with Joel, found out about them. By 1973 they got married; she also worked as his manager and was the inspiration behind some of his songs. In 1982, they got divorced.
His marriage to Weber ended on an ugly note as there are reasons to believe that she and her brother named Frank exploited the musician. Joel would later sue Frank Weber for $90 million because of this.
According to the musician, when he had a motorcycle accident and was hospitalized, Elizabeth visited him with a contract, asking that he sign over his wealth to her.
Christie Brinkley Became His Wife In 1985 And They Divorced In 1994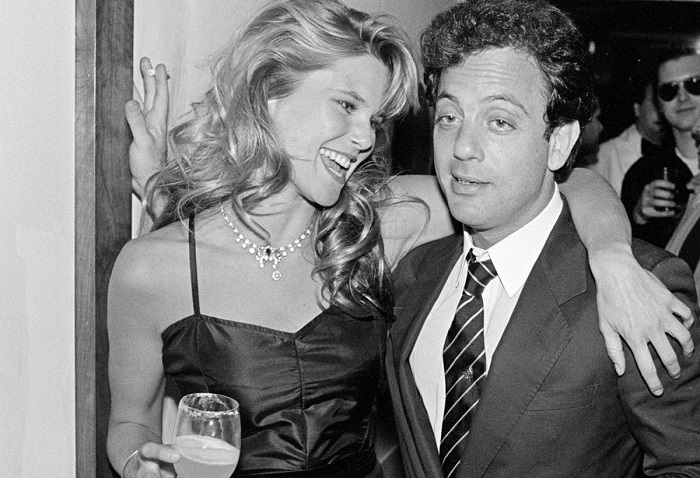 Joel's second marriage was to Christie Brinkley, a model, with whom he has his most popular child, Alexa Ray. She is named after Ray Charles who is one of the musicians Joel admires greatly.
Joel and Brinkley got married in 1985 and by 1994, they had split up. The marriage suffered because of Billy's nonstop tour in an effort to revive his finances. One of his band members would tell Brinkley that Joel was cheating on her, even though he maintained it was false, it couldn't save the marriage.
His Third Marriage Was To Katie Lee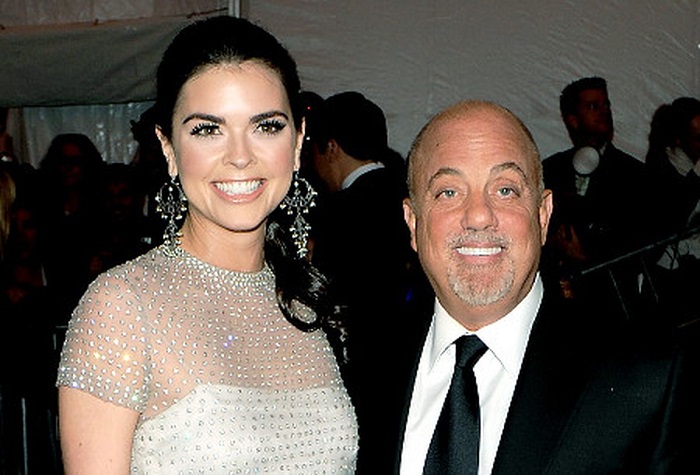 The 2nd of October 2004 was when Billy Joel got married to Katie Lee. Katie has a career in the food industry as a food blogger and critic. Their marriage was over by 2010.
Billy Joel met Katie as a college girl whom he picked in the lobby of a hotel. She graduated and moved in with the singer and when they married, she was only 23 whereas Billy was 55. Amidst the suspicion of Lee having an affair, they parted ways.
Billy Joel Has Been Married To Alexis Roderick Since 2015
His current wife is an equestrian and they got married on the 4th of July 2015. Their wedding ceremony was conducted by the New York Governor, Andrew Cuomo.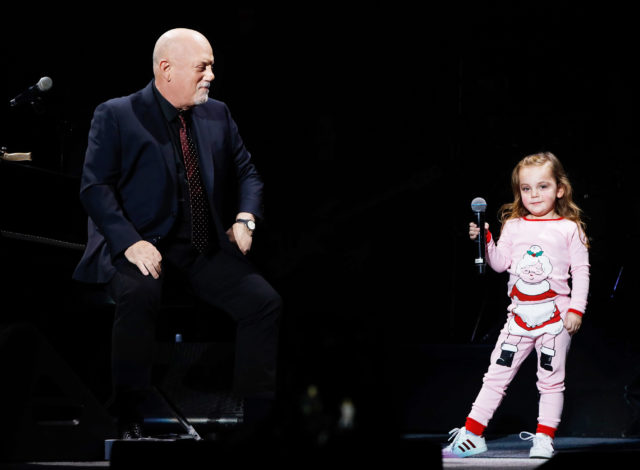 Alexis was once an executive of Morgan Stanley and their union has so far been blessed with two daughters; the first, Della Rose Joel was born on the 12th of August 2015. Della's sister named Remy Anne Joel joined the family on the 22nd of October 2017.