Fame and wealth can be garnered in all sorts of way, one of such ways is by being the inventor of a game. Brendan Greene in the world of gaming is considered a god and this is because of his invention of the multiplayer game PlayeerUnknown's Battlegrounds also called PUBG. It is highly unlikely that a person who is familiar with the world of gaming knows nothing of this game that was created as a modification of games that Greene has produced in the past and was created from the inspiration Greene had after seeing a Japanese film, Battle Royale. To learn more about the genius that Greene is, keep reading.
Brendan Greene Biography
Brendan Greene was welcomed to this world on the 29th of March, 1976 in a town in Ireland called Ballyshannon. Not much is known of his parents or the members of his immediate family, it is however known that his childhood was spent in Curragh Camp which is an army base in Kildare, Ireland. As a child, he had an interest in photography an interest which he nurtured till adulthood.
There is no information regarding the formal education he has gotten or where he got any formal education, most of Greene's early years are not known as he has not availed the information to the public.
Greene's professional career started off with him being a graphic designer, as a graphic designer, he started to design and create games, honing his craft during this time. In a short while, he added the professions of a web designer, DJ, and photographer to his portfolio. Prior to his creation of PUBG, he had created the game, ArmA 2 mod DayZ: Battle Royale circa 2013. This was a hit but it did not receive the fame that PUBG currently enjoys, some of the years he worked as a web and graphic designer, as well as a photographer, were spent in Brazil.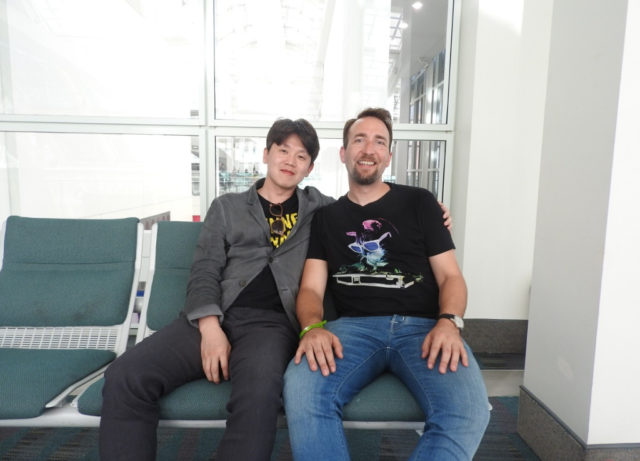 Greene does not consider himself a gamer, despite creating one of the biggest games in the past decade, he is a modder first who just occasionally played video games. He had been playing the games Delta Force: Black Hawk Down and America's Army, the second of the two piqued his interest for its very realistic detail and the open-endedness of the game, this pushed him in the direction of learning programming to be able to recreate what he had seen in the games. This was what birthed Battle Royale where he took the difficulty of the game a notch higher by making the maps in the game larger and more difficult to commit to memory. His modification of ArmA 2 mod DayZ: Battle Royale is today known as PUBG which threw him into the spotlight and wealth, an event that Greene did not think would happen.
See Also: Jim Hoffer Biography, Wife – Mika Brzezinski, Children, and Net Worth
Greene in an interview described the game's growth as insane, which is not a lie. PUBG was released in December 2017 and in a few months into 2018; the game recorded 10 million in sales with 1 million people playing the game repeatedly. After the game's creation and its success, he was made the creative director of the game company Daybreak Game Company formerly known as Sony Online Entertainment as well as the creation of his own company Bluehole Inc.
Net Worth
The money he has gotten from his games, as well as his company, has made him a very wealthy man whose net worth is estimated to be a whopping $200 million, most of his income has been generated from PUBG as that is his most successful creation.
Is He Married – Who Is The Wife?
Brendan Greene used to be married but not anymore. His marriage was to a Brazilian woman, who just like the rest of his family, little is known of. The two got married while Greene was in his thirties and for her, he moved to Brazil.
When their marriage ended, Greene was at rock bottom in his financial life and emotionally as well, he rarely talks about any aspect of his life. The couple has a daughter from the union, the only known picture of her is the one he tweeted in 2017 to his half a million followers, little is known about her too. The game maker keeps his private life very private.