The name Brendan Greene may not easily ring a bell in the larger society but for gaming enthusiasts, he is considered a god and this is because of his invention of the video game, Player Unknown's Battlegrounds, also called PUBG. Based on the popular last-man-standing/battle royale concept, Greene's creation has taken the gaming world by storm and revolutionized its genre.
PUBG has sold about 60 million copies worldwide while its mobile version has been downloaded over half a billion times. Other popular video games have also copied its style and it has become so addictive that some countries have banned it. Such momentous success is enough to make one slack off but Greene is not resting on his oars. He is rather embarking on new and exciting ventures.
His Early Days As A DJ, Photographer, And Web Designer
Brendan Greene was welcomed to this world on the 29th of March, 1976, in the Irish town of Ballyshannon. Not much is known of his parents or the members of his immediate family. It is however known that his childhood was spent in Curragh Camp, an army base in Kildare, Ireland. This raises the presumption that at least, one of his parents must have been in the military.
As a child, Greene had an interest in photography. He nurtured this passion all throughout his school days and upon graduation, spent several years working as a DJ as well as a photographer. He also took to designing websites to make ends meet and by the mid/late 2000s, relocated to Brazil following his marriage.
In Brazil, Greene continued his career in wedding photography and website designing. These jobs didn't pay much but he happily went along with it as he got to be with his family. His happiness was shattered after his marital union sank in 2013 and he resolved to return to his native Ireland. He started saving for his airfare and avoided outings that would affect his savings.
Initial Stint In Modding And Surviving On Government Welfare
Due to his forced frugality, Brendan Greene didn't have much to do in his spare time and took to playing video games such as Atari 2700 and Delta Force: Black Hawk Down. At the time, he only took a cursory interest in these games but he became captivated after discovering the exciting world of modding. For the uninitiated, modding simply involves an individual making modifications to a video game either by manipulating its code or content.
Greene only possessed basic coding skills but he used what he had to mess around with a few games. He was particularly inspired by the last-man-standing films, such as Battle Royale and Hunger Games, and went on to produce his own mod of DayZ, a multiplayer survival shooter game which itself was a mod of the popular military simulation game, Arma 2.
Greene's mod, named Battle Royale, caught the attention of the online community and this led to another dilemma as he had to fund the servers that were hosting the mods. He, therefore, returned back to Ireland in 2014 and promptly moved in with his parents. He also took to obtaining government welfare checks and used his little funds to sustain his free gaming mods. This lifestyle subsisted for six months before his mod cut the eye of a game developer who worked for Sony. The developer introduced him to his bosses and they appointed him a consultant for their H1Z1 game.
The Massive Success of Player Unknown's Battlegrounds (PUBG)
Brendan Greene spent several months working for Sony Online Entertainment during which they utilized his battle royale idea in one of their games titled King of the Kill. His consultation period later came to an end in 2016 and he was immediately hired by a South Korean gaming company, Bluehole. The company gave him the freedom to develop his own battle royale title and he came up with PUBG.
PUBG features about 100 players who drop on an island and proceed to scavenge for weapons, with which to kill each other, whilst avoiding getting killed themselves. Greene's version of battle royale featured circular safe spaces instead of the usual square. He also took the difficulty of the game a notch higher by making the maps larger and more difficult to commit to memory.
All these modifications paid off in spades as the game became a big hit upon release in March 2017. It sold millions of copies within a few days and received several awards, including the best multiplayer game at the 2017 The Game Awards. PUBG is now one of the bestselling and most played video games of all time (it has now sold about 60 million copies, as well as attracted about 600 million online downloads). Its pattern has also been copied by other popular games such as Fortnite, Apex Legends, and Call of Duty: Black Ops.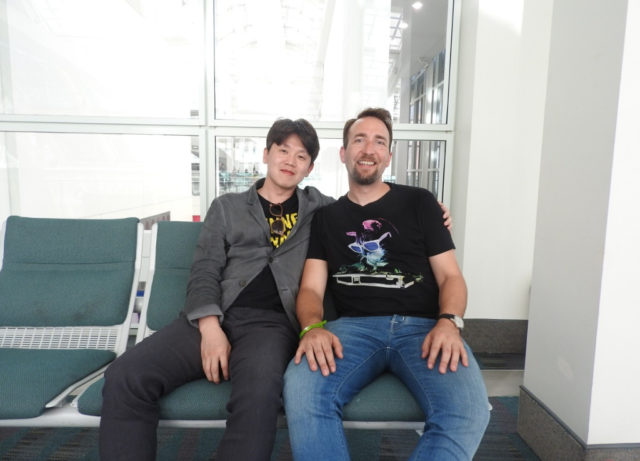 A Look at Greene's Recent Endeavours
Brendan Greene is yet to release a new game since PUBG but he continues his work with Bluehole. He serves as one of the head honchos of PUBG Corp, a subsidiary of Bluehole. In this role, he primarily serves as the consulting creative director on PUGB, making needed tweaks here and there.
Greene also serves as the head of the PUBG special projects division which was unveiled in March 2019. A special project is domiciled in the European city of Amsterdam and is tasked with researching and coming up with novel multiplayer online games.
Greene is relishing this new challenge as he has grown quite tired of the whole last-man-standing concept. He is adamant that there won't be PUBG 2 as he rather wants to concentrate on exploring online experiences and seeing how to better connect people using the new and reimagined technologies out there.
How Rich Is The PUBG Developer?
Brendan Greene has never been one to talk specific numbers but there is no hiding the fact that he is filthy rich, given that the game he conceived has achieved massive commercial success. PUBG aggregated $11 million worth of sales just after three days of its release on Window's Early Access in March 2017. This figure grew to $60 million within two months and by June 2017, the game had reached the $100 million mark.
PUBG was the top-selling premium game of 2017, grossing about $900 million. It also repeated this feat in 2018, having grossed about $1.028 billion. Its mobile version has meanwhile grossed about $1.5 billion in total. Greene has his share cut in all these figures and as such, it does not come as a surprise that his net worth is estimated at $200 million.
The young man who once lived on government welfare is now a multi-millionaire but he hasn't lost his head as a result of that fact. He remains quite modest and bikes to his workplace. He avoids such obvious trappings of wealth, such as yachts and sports cars, but is instead occupied with providing a good life for his folks, as well as his teenage daughter. The one indulgence that the game developer allows himself is his converse collection.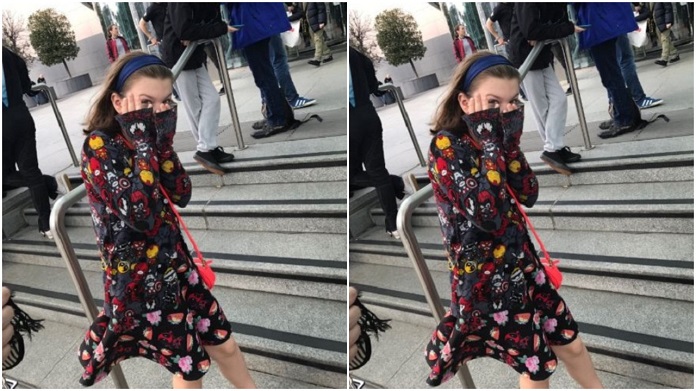 What We Know About The Divorce That Nearly Broke Him
Brendan Greene used to be married but not anymore. His marriage was to a Brazilian woman, who, just like the rest of his family, little is known of. The two got married while Greene was in his thirties and for her, he moved to Brazil.
When their marriage ended, Greene was at rock bottom in his financial life and emotionally as well, he rarely talks about any aspect of his life. The couple has a daughter from the union, the only known picture of her is the one he tweeted in 2017 to his half a million followers, little is known about her too. The game creator keeps his private life very private.