If you're an avid follower of The Howard Stern Show, then the face of Brent Hatley is definitely not new to you. He is an American radio broadcaster who currently works as a Senior Producer for The Howard Stern Channels at Sirius XM in New York City. While you may have seen or heard him discharge what he calls his passion, here is a look at some facts about him beyond what anybody knows through his presence on radio.
Who is Brent Hatley?
Popularly known as the Ballard, Brent Hatley was born in Saint Petersburg, Florida, on 17th June 1971. Although there are not so many details available about his childhood, early education, siblings, parents or what they did for a living, we know he attended Northeast High School, graduating in 1989.
He later enlisted into the United States Marine Corps before proceeding to enroll at St. Petersburg College where he majored in Philosophy and graduated in 1994. He then served in the United States Navy for a few years where he received a Navy Achievement Medal for his incredible display of leadership during Operation Desert Storm in 1991.
Though we are not sure when exactly Hatley proceeded to attend Irvin Valley College, he is also known to have attended the school and majored in Criminal Studies. Within that time, a young Hatley made the career change of choosing to be a Radio broadcaster. To do this, he had to take some classes at the Academy of Radio and Television Broadcasting.
Career
Brent Hatley got his start in the radio broadcasting business in 1993 when he joined WXTB-FM in Tampa Florida. Since that time, he has worked for major broadcasting corporations such as Cox Radio, SiriusXM Satellite Radio, Jacor, Citicasters, iHeart Radio (formerly Clear Channel) and Great American. As his popularity grew, Hatley had other agendas in mind. He got more involved in community service and city politics, even running for City Council in his native city of Saint Petersburg, Florida.
Although his political career did not pan out as he expected, Hatley continues to lend his weight to other causes. He once served as Director of the Bubba The Love Sponge Foundation, a foundation which offers pecuniary support to families of Law Enforcement Officers who fall in the line of duty. He also continues his media career which has gone from height to height ever since he began.
As of this writing, Brent Hatley serves as Senior Producer for The Howard Stern Channels at Sirius XM in New York City.
Brent Hatley Family – Wife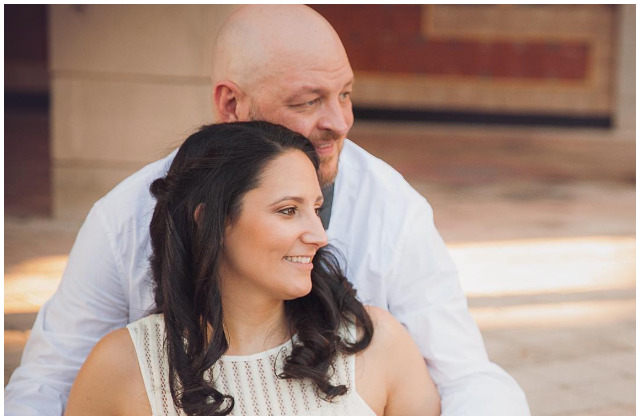 Brent Hatley has been married to Katelyn Hatley since the 25th of November 2016. After dating for about a year, the couple wedded in a private ceremony. Now married for more than a few years, the pair has not made any announcements about them starting a family.
Brent's marriage to Katelyn is, however, not the radio broadcaster's first try at marital bliss. According to sources, Hatley had been married to one woman only identified as Amanda, whom he reportedly divorced because she cheated on him with a co-worker.
Height and Body Measurement
Brent Hatley maintains a sturdy average build. He stands at a height of 5 feet 9 inches (1.75 meters) and weighs 79 kg (174 pounds). He keeps a skin cut, much like Dwayne Johnson and has a dark brown pair of eyes. He also wears a shoe size of 8 (US) and has body measurements of 42-32-36 inches.
How Much Is He Worth Now? 
As of 2019, different celebrity wealth calculating websites put Brent Hatley's net worth at over $10 million. Although it is still unclear how much he earns annually, we know that his over 25 years experience in Radio Journalism has earned him several sources of income as he continues to make his service relevant in various capacities in the media. It is further not clear what Hatley spends his money on but we can guess that he lives very comfortably thanks to his income bracket.
See also: Howard Stern – Bio, Daughters, Wife, Net Worth, Age, Parents, Divorce
Trivia
Like everyone else, Brent Hatley has his list of favorites too. His favorite celebrities are Charlize Theron and Kevin Spacey. He relishes Spanish food and considers Paris, the city of love, as his dream vacation spot. Besides, he and his wife visit swingers clubs to have wild experiences too.