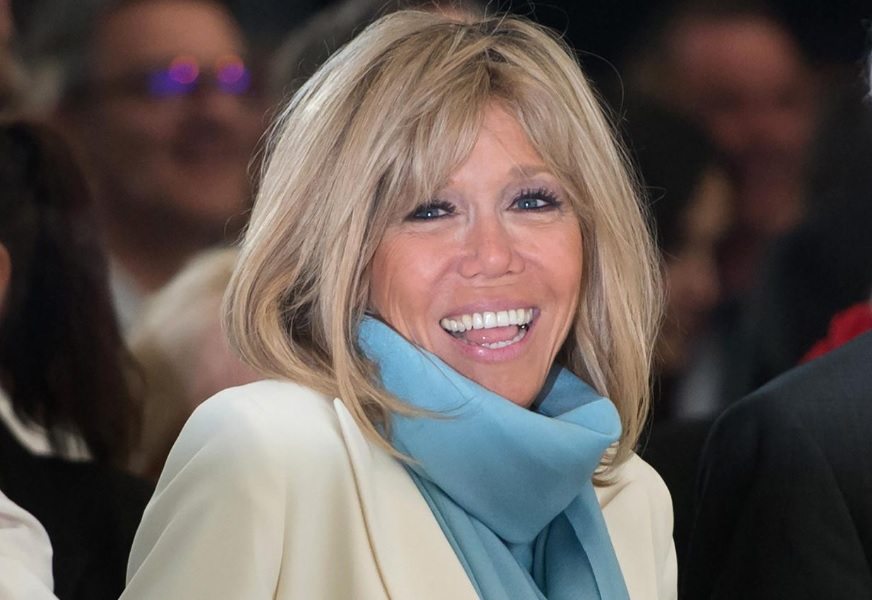 Perhaps the most striking thing there is to know about the new French first lady, Brigitte Macron is that she is 24 years older than the president, Emmanuel Macron.
According to the 39-year old, his wife Brigitte has always been his mentor and inspiration. After the first phase of his victory in April towards winning the elections, Macron proudly said:
"Without her, I wouldn't be me."
The first couple met on a teacher-student basis. Later on, life took another twist and they became close enough to be married.
As a 15-year-old Emmanuel Macron took part in a school play directed by Brigitte. It still remains unknown if it was at this time that they began dating. However, when the parents of the young student got to later know he was having an affair with the elderly woman, they changed his school to Paris in a hope that it would separate the two.
Brigitte Macron Bio, Age
It was on 13 April 1953 that this woman who would grow to be the first lady of France was born as Brigitte Marie-Claude Trogneux. Born in Amiens, the woman was the youngest of 6 children, and she was raised in a family that was wealthy and they owned the Chocolaterie Trogneux.
By the 1980s, Brigitte was a literature teacher at the Collège Lucie-Berger in Strasbourg. 10 years later, she was teaching French and Latin at Lycée la Providence, a Jesuit high school in Amiens.
It was while teaching here that she met the teenage intellectual who swept her off her feet.
"I was totally overcome by the intelligence of this boy."
It is not clear when their affair started but she recalls Macron professing his love to her at 17. For some weird reason, he also made sure to tell her he would marry her someday.
10 years later, Emmanuel Macron gave life to that promise. In 2006, she divorced her first husband and one year later married Macron. As expected the relationship met with all kinds of criticism.
In the words of the president-elect, Macron it was "a love often clandestine, often hidden, misunderstood by many before imposing itself".
Brigitte Macron has never held a public office before. However, records show that she ran for the city council of Truchtersheim in 1989, but lost.
In 2015, she gave up her teaching career to serve as her husband's adviser. At the time Macron was the country's economy minister.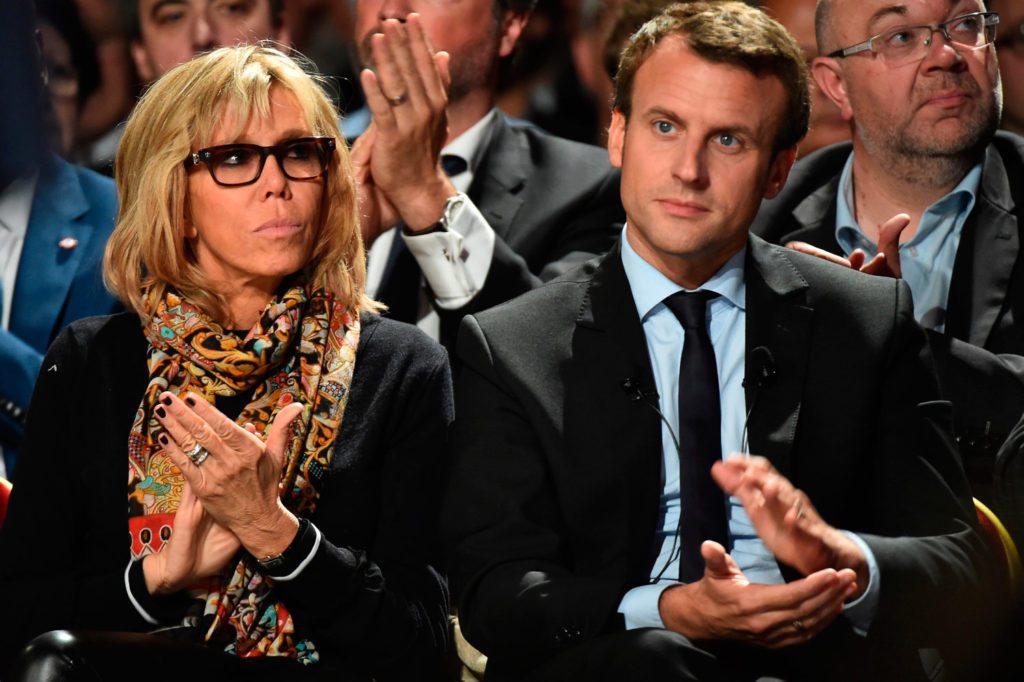 The French government, unlike the Americans, does not formally recognize the office of the first lady. Under Macron's watch, all that is about to change. He says that his wife who is also his intellectual soulmate and confidante will have an official role, but with no salary.
"She will have an existence, she will have a voice there, a view on things. She will be at my side, as she has always been, but she will also have a public role."
Emmanuel Macron's view on women is believed to be courtesy of his wife, Brigitte. The independent winner has promised that half of all the candidates running for office under the En Marche (On The Move) party in June's National Assembly elections will all be women. As at 2018, the age of Brigitte Macron is 64 years old.
Family, Ex-husband, and Children
In 1974, Brigitte got married to André-Louis Auzière, a banker. Together they had 3 children. At 64, she is a grandmother of 7 grandchildren. With her ex-husband and children, they stayed in Truchtersheim until 1991, when they finally moved to Amiens.
The family remained together until she got a divorce from Auzière in January 2006. Even though the reason for the divorce hasn't been stated, it may most likely be as a result of her relationship with Macron whom she married in October 2007.
Brigitte Macron's children who are about the same age as her husband were seen to be devoutly campaigning for their stepfather.
The new French first lady has made peace with the age difference between her and her husband. She was quoted to have said:
"He needs to go for it in 2017 because by 2022, his problem will be my face."
Did you know that the US President Donald Trump is also 24 years older than his wife, Melania Trump?
Quick Facts
Brigitte Macron is the first French first lady that has given her husband this much of a gap in age.
Macron's parents disapproved of his relationship with Brigitte when they found out the two were dating each other.
She was already married and children that are almost Macron's age when they met and she divorced her husband to marry him.
After getting married, Brigitte and the French president decided against having any children.
As a result of their relationship, the woman revealed that she lost many of her friends because they disapproved of it and would no longer socialize with her.
Through her, her husband who although doesn't have any child is a grandfather of 7.
During the campaign, she wore Louis Vuitton which she got from the luxury brand on loan. She only wore them in public and each was later returned.