Bunny Meyer is a YouTube celebrity who has amassed over 8.8 million subscribers with 1.5 million viewers on her channel. She is popularly known as Grav3yardgirl and is one of the highest-paid YouTubers in the world. She initially started out as a fashion designer and later chose the path of a YouTuber.
Grav3yardgirl has used her knowledge on fashion, makeup, and designs to get the attention of many on her YouTube channel. Through her booming career, she has been nominated twice for a Teen Choice Award under the Choice Web Star category but didn't win any. At first, it wasn't all rosy for the YouTuber but as time rolled by, she gradually built a bed full of roses for herself. This is how she began…
Who Is Bunny Meyer?
Bunny Meyer ventured into YouTube, uploading various intriguing and exciting things on graveyards, fashion, makeup and designs after she was involved in an accident that took her ability to sew. Yes, she initially wanted to be a fashion designer but turned out as a fashion enthusiast instead. The accident that changed her career path broke her heart and she became vulnerable to depression and anxiety. Later on, she braced up, defeated her demons and decided to pursue her dreams using the internet as her channel for success.
Despite being a popular entity, Bunny has managed to keep her personal life off the spotlight. From the little we have gathered, we know that she was raised in Pear land Texas and born in Houston Texas on the 3rd of August, 1985. Moreso, she would rather speak about her subscribers and viewers who she calls the Swamp Family than talk about her immediate family. Grav3yardgirl is from the White clan and is an American by nationality.
The YouTuber had a troubled childhood. She avoids sharing her childhood tales and has chosen to create a better adulthood for herself. As a child who took interest in sewing, Bunny Meyer took lessons in order to perfect her skills, however, her dreams where disrupted by an accident.
Instead of letting the setback derail her dreams, Bunny Meyer braced up and took charge of the internet, using YouTube as the platform to build her career. This led to the birth of her channel, Grav3yardgirl in December 2010. Initially, she started with uploads of various videos showing her trips to graveyards and real-life experiences but later ventured into vlogs where she talks about fashion and makeup, as well as a series known as Does This Thing Really Work? Apart from her interest in fashion and makeup, Bunny Meyer has also spiced up her channel by uploading different comedy clips. As of now, she has amassed over 8.8 million subscribers on her YouTube channel.
Also, Bunny Meyer signed a deal with Tarte Cosmetics sometime in 2016 and released her own line of makeup called Swamp Queen. She uses the Sephora and Ulta stores as an avenue to her lipsticks and eyeshadow palette.
Is She Married?
In as much as she has kept the affairs of her immediate family private, Grav3yardgirl shows no mercy in flaunting her heartthrob, Dogman. The two got together sometime in 2014 and have kept their relationship blooming.
Recently, the YouTuber uploaded a picture of her wearing a ring on that finger with a short note; 'From Dogman'. That picture caused a lot of frenzy on the internet with many of her fans inquisitive to know about her marital status.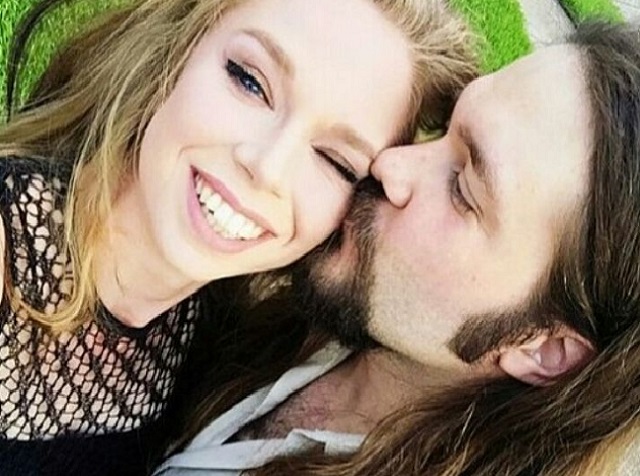 On the couple's part, none of them has responded to any of the many questions and has kept their fans in the dark. Nevertheless, whether it's true or not, AnswersAfrica would certainly get the full gist and of course, you wouldn't be left out.
How Much Money Does She Make and Net Worth?
Grav3yardgirl is regarded as one of the highest-paid YouTube celebrities with over 8.8 million subscribers and 1.5 million views. The platform pays $1- $5 for each one thousand monetized views. Calculatingly, from her different video uploads, she has gathered a lot of income.
Also, her fashion blog, cosmetic line and a few other of her ventures add to her income. Right now, her net worth is still being reviewed, however, some records have it that her digits fall within $1 .5 million-$5 million.
Here are more Facts
Bunny Meyer is one of the very few blue-eyed persons in the world. She has a slim body build, stands at 5 feet 5 inches and weighs 55 kg.
Grav3yardgirl didn't just venture into being a YouTube star all by herself, she gave her channel a nudge in the right direction after taking advice from a more established YouTube celebrity, Shane Dawson.