Cameron Boyce was a young American actor and dancer who featured in several movies such as Mirrors, Eagle Eye, Grown Ups, and Grown Ups 2. He was most famous for his role as Carlos in the first two instalments of the Disney movie, Descendants.
The trajectory of his career pointed towards a bright future for the young actor but unfortunately, it was cut short by his unexpected death on July 6, 2019. He left a lot behind when he died, including disheartened fans, an unfinished legacy, and a family that included his paternal grandmother, Jo Ann, who is one of the Clinton Twelve.
Cameron Boyce Died Of Epilepsy
No one could have seen Cameron Boyce play all the characters in his 40-credit filmography and come to the conclusion he suffered from a major illness. He had his first seizure at the age of 16, seven years after he began his acting career. According to his parents, Victor and Libby Boyce, it happened in the night, and he had a couple of friends over who watched over him.
He had another seizure a year after and got diagnosed with epilepsy. But despite the seriousness of the illness, it was not debilitating for the actor. The seizures only happened at night, and they were infrequent, so rare that he only had five of them throughout his lifetime.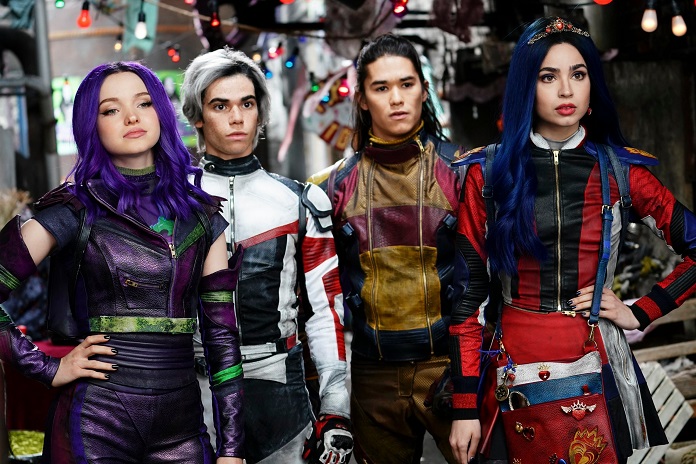 When Cameron Boyce had those seizures, he would bite his tongue and wake up with a headache. It all seemed manageable until it wasn't. On July 6, 2019, Boyce's roommate reached out to his parents, after he found the actor unresponsive. He also called the authorities, who pronounced him dead upon an investigation.
The Los Angeles County Department later carried out an autopsy to determine the exact cause of death. The released result on July 30 confirmed that it was a sudden unexpected death caused by epilepsy. After the release of the result, the authorities cremated his body and gave the ashes to his family.
What Cameron Boyce's Family Has Been Up To Since He Passed
Cameron Boyce's passing left a massive void in the Boyce family, which includes his dad – Victor, mom – Libby Boyce, and sister, Maya Boyce. When he was alive, the actor credited his parents for giving him useful advice that took him far in his career, even at a relatively young age.
The family had a close-knit relationship and were together for dinner on the night before his death. There, the Boyces goofed around and Cameron made funny poses for his sister as they enjoyed a nice meal. Sadly, it turned out to be the family's last meal with him. But while he is physically gone, they continue to honour his memory.
Boyce's sister, Maya, is two years younger than him. They are very close, and she often attends movie premieres with him.
His Parents Are Continuing His Legacy
We don't know much about his parents, especially his father, Victor Boyce. He was born on February 23, 1962, and aside from being Cameron's dad, he is known for being a cyclist who enjoys road riding and mountain biking. He is of African-American and Caribbean origin. Victor also loves funk, jazz, and hip-hop.
His mother, Libby Boyce, was born on June 4, 1970, and has European heritage. Her ancestry can be traced back to Germany, Hungary, Russia, and Lithuania. She is also Jewish, which meant Cameron Boyce was a black Jew, an identity the late actor described as 'bl-ewish.'
Professionally, Libby worked as a social worker on Skid Row during the AIDS epidemic. She also worked with homeless people. Libby's experience in social work, combined with her desire to honour Cameron's memory, led to the establishment of The Cameron Boyce Foundation.
The foundation, founded in 2019, seeks to continue Cameron's philanthropic works. Before the late actor passed, he was a prominent driver for philanthropic efforts like Thirst Project, United Way of America's, It's On Us, and Lucstrong Foundation. His last humanitarian project was Wielding Peace, a social media campaign against gun violence.
The foundation is focused on the Wielding Peace project and has been a champion of the causes he supported. It also focuses on raising awareness about and curing epilepsy, as well as eliminating SUDEP.
Since its creation, with Victor and Libby among the board of directors, it has donated $8,000 to the Thirst Project and launched campaigns about epilepsy and SUDEP (Sudden Unexpected Death in Epilepsy).
Maya Boyce Might Toe Her Brother's Path
Since Cameron passed, Maya, his younger sister, has seen a growth in her public profile. She had a very close relationship with her brother and has repeatedly described him as her best friend. Maya, born on December 28, 2001, might be taking their closeness to further and follow in his professional footsteps.
She has appeared in a couple of TV shows, like Disney 365, Piper's QUICK Picks, and Piper's Picks TV. None of them were scripted dramas, but she has expressed admiration for Cameron's philosophy of using creativity and art as alternatives to negativity. It would not be out of place for Maya to take up her brother's mantle by using acting to promote positivity.
In the meantime, she joins the rest of the family as active supporters of Wielding Peace. She has worked on the campaign as a model, in conjunction with Refinery29.
Civil Activism Is A Boyce Thing
Before Cameron Boyce came along and became a star in the Boyce family, there was Jo Ann Boyce, his paternal grandmother. She was part of the Clinton 12, the first group of African-American kids to attend a desegregated high school in the US South.
The high school was Clinton High School in Clinton, Tennessee. The Clinton 12 was only able to attend after the US supreme court ruled in 1954 (Brown v. Board of Education) that such segregation laws were unconstitutional.
She was not the most vocal civil rights activist, regardless, she displayed courage along with her peers to show what was possible and led the path to a new world. Jo Ann was also a huge advocate for education and inclusion. She also instilled the philosophy of respect and love for everyone into her son, Victor, which he later passed on to Cameron and created a lasting legacy.