Ever wondered why he is never in the spotlight with his wife? or if the renowned and legendary singer Dolly Parton is or was married to anyone? The list of questions could go on and on, but Carl Thomas Dean is the mystery husband of singer, Dolly Parton. As to why he is not in the spotlight, we'll get to that. But before we do, it is quite important to note that the couple has been together for over 50 years, which only intensifies the curiosity and leas to questions as to why he has remained in the background and also trying to find out what has kept them together.
Who Is Carl Thomas Dean?
Carl Thomas Dean is Dolly Parton's husband for more than five decades. And like the fairy tale stories we hear often, he met her when he was 21 and she was 18 in 1964. It was love at first sight for Carl who promptly made the decision to make the pretty girl standing under the sun, his wife. The young couple started a relationship which will end up being an inspiration to celebrities and ordinary people alike. People always wonder what has kept the couple together for donkey years despite Dolly's influential and eccentric status.
Carl may be of a reclusive nature, but that does not stop the media from sniffing around the life of the husband of one of the most influential women on earth. He was born on July 20, 1942, in Nashville, Tennesse to his parents; Virginia Ginny Bates Dean his mother and Edgar Henry Dean his father. He was a brother to siblings with whom he grew up in Tennesse.
Due to his very private nature, not much is know about him although reports have it that he ran an asphalt-laying company which dwelt on pavements, in Nashville, in the 70s. Parton and Carl at the time were living outside of Nashville in a 23-room house. Until his retirement, he was into business. With his earnings as well as Parton's the couple was able to raise some of her nieces and nephews.
See Also: Beyonce Body, Net Worth, Twins, Height, Husband, Divorce, Daughter, Sister, Dead?
A more mystifying fact is that Carl Thomas Dean – the introvert, and a loner is an exact opposite of Dolly – outgoing, and an extrovert. But this as we have come to decipher is the exact factor that has kept the enigmatic couple together for so long.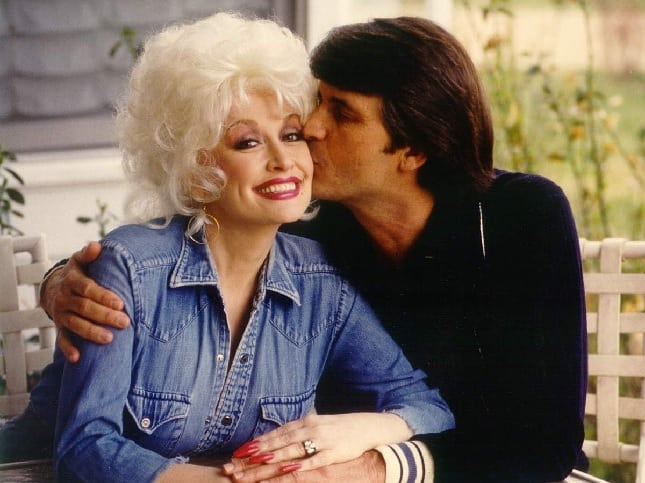 Carl is reclusive to the point that he has never watched his wife perform. Dolly's ideal man who by the way strongly supports her show business a 100 per cent but would rather trade the world for his solitude and personal space. To Carl, his wife alone is all he needs for a sane life. Carl indeed is the supporting force behind his wife.
How It All Began
It was a sunny day and Carl was driving by Wishy Washy Laundromat in Nashville when he stopped to advise her to stay away from the sun to avoid sunburns. Dolly Parton was a young girl of 13 at the time, enjoying her little fame from her first single 'Puppy Love'. He soon started a conversation with Dolly who had gone in to fold her clothes. It was during the conversation that the two lovebirds felt the enchanting spark which till date keeps their love anew.
For Dolly, she found her perfect match and the man of her dreams and for Carl, he was surely going to make the pretty girl he laid eyes on his wife. Though they were two contradicting personalities, the two stayed true to each other and persevered amid challenges that came with being in the spotlight among others. Dolly has eulogized her husband on a lot of interactive platforms and has ascribed all her success glories to him.
What Is His Net Worth?
It is no longer news that Carl is notoriously private about his personal endeavours, despite his wife's prominence on the big screens. To dwell a bit on the famous Dolly Parton, she is basking in a gigantic net worth estimated at $500 million; which is quite deserving for a woman of her calibre.
Carl Thomas Dean who ran his asphalt-laying company in Nashville retired as a businessman. He may not have garnered wealth as enormous as his wife's, but he sure made his own wealth though not publicly known. The couple is known supporters of the Dr Thomas Foundation and has been working on charity.