Amazingly, this is the parking lot of the American University of Dubai. When I say a parking lot, I mean students' parking lot. Mind you, the owners of these cars are neither celebrities, world-class successful businessmen nor politicians; they are students, usually locals. The cars that park on the sidewalk keep getting fines every day (something close to $300) but these rich students don't give a damn, they park these cars there all the time and there's nothing police can do about it but to keep giving them tickets expecting free money in return.
Here is a collection of some of the coolest cars driven by students. The cars you see below are not owned by big-time celebrities or businessmen, they are owned by twenty-something-year-old undergraduate students. From Rolls Royce to Ferrari, Lamborghinis, Aston Martins, Maseratis to Porsches and Bentleys; this will blow your mind.
Here are 10 Outrageous Cars Driven by Students at American University of Dubai
1. Red Ferrari
Ferrari is a luxury car brand that has over time come to be known as a status symbol for successful people. The red Ferrari was another gear on things in the world of Ferraris. It proved that Ferrari does not just use technology to build cars but it also applies its high tech skills in decorating them. With the red Ferrari, a "three-layer" technique, where the paint is applied in three separate coats to give the bodywork a deeper, more vibrant colour than when a traditional metallic one was applied. This would be a beautiful car for a high brow executive to have. In fact, a red Ferrari once belonging to US President Donald Trump sold for $270,000 in 2017. For a student, a red Ferrari is quite a stupendous purchase.
2. Gold Rolls Royce
Incredible care and attention is applied to the creation of one of the Rolls-Royce's defining features, an exterior finish enhanced with the finest particles of 23.75-carat gold. The weight is chosen for even disbursement and a perfect finish is obtained in the end. What results is a very expensive car, even by Rolls Royce standards, which reaches up to $8.2 million.
3. Porsche Cayenne
The Porsche Cayenne costs about $60,000. It is a luxury midsize SUV and the recent models have upgraded V6 and V8 engines. The steering is remarkably sharp and the handling is quite dynamic. For that much money, the student will also have a very refined interior.
4. Mercedes-Benz G Class
Sitting in the Mercedes-Benz G-Class is like sitting in the lap of luxury. It is essentially a mid-size four-wheel drive luxury SUV manufactured by Magna Steyr. The G-class was developed as a military vehicle from a suggestion by the Shah of Iran but the civilian version was made and offered up in 1979. The price for this powerful vehicle starts anywhere from $100,000.
5. Lamborghini Gallardo
Akon sang about the Lamborghini Gallardo in his hit song "Smack That" and no wonder the car is a beauty. It was built by Italian manufacturer Lamborghini from 2003 to 2013 and has since become one of the fastest selling Lamborghinis. It is named after a fighting bull and the last Gallardo was rolled off the production line on 25 November 2013 and replaced by the Huracán in 2014.
6. Audi R8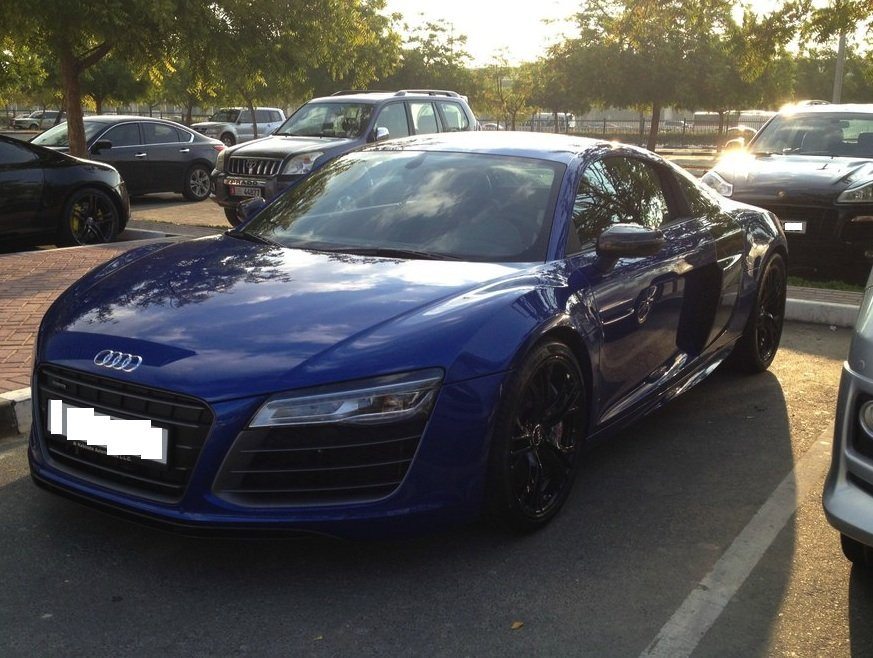 The Audi R8 is exclusively designed, developed, and manufactured by Audi AG's high-performance private subsidiary company, Audi Sports GmbH. It was in 2005 that Audi announced that the name of the successful Audi R8 race car would be used for a new road car in 2007. The R8 was awarded Best Handling Car and Fastest Car In The World of 2007 by Autocar magazine.
7. Ford F-150 pick-up truck
The Ford F-150 is one of the best trucks in the United States. It holds its weight on when it comes to having the best-in-class towing and hauling capacities thanks to several muscular engine choices, many of which also deliver good fuel economy. By truck standards, the F-150 has agile handling and a comfortable ride. Available features like Trailer Backup Assist help the owner to manoeuvre better when towing, and the bed has lots of other upgrades to make life easier while hauling cargo.
8. Aston Martin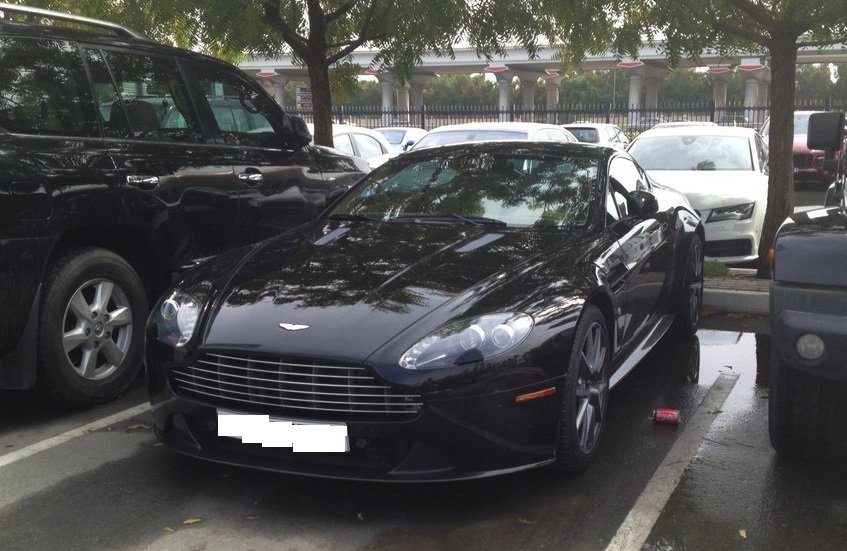 The Aston Martin is a supercar without contest. In fact, Alex Best, 21, who graduated from the University of Bolton in September 2017 and scooped up a €1m EuroMillions win had buying an Aston Martin as top on his list of priorities. Aston Martin cars have been featured in several James Bond movies and prices start at $118,650 and can go well over $200,000.
9. Continental GT
The Bentley Continental GT was the first car that was released by Bentley after it was acquired by Volkswagen in 1998. It therefore, became the first ever Bentley to employ mass production techniques. This year's Bentley Continental GT will be priced from £156,700 when it goes on sale.
10. White Maserati
Maserati is an Italian premium car manufacturer and their speciality is in ultra-luxury vehicles. For this reason, Maserati models place an emphasis on luxury and sporty design. The prices for one of these beauties generally begin above $100,000.