Catherine Missal is an American actress who started acting at the very tender of five and has also been one of the best hands in the industry. Although she has not featured in a truckload of movies, her fame has spread like wildfire. Apart from her skills as an actress, she also plays well as a singer.
Her role in the movie Movement and Location (2014) as an abandoned teenage girl was played perfectly; leaving her audience in awe as they wondered how a young girl could handle such a role with ease. To her credit as a very private person, she has been described as one of the few young people who keep their affairs off the public. Nonetheless, this article contains most of the details you should know about the blooming star.
Who is Catherine Missal and How Old is She? 
Catherine Missal is one of three siblings born to her parents somewhere in New Jersey, United States of America on 15 November 1999 into an average family. Details about her education, parent's name, and her childhood history are not yet available but we know that her sister- Kelly Missal also walked the path of being an actress. Both sisters have done really well in the movie industry. Steve Missal is Catherine's other sibling and her only brother. We do not know if Catherine is older than her brother but we know that Kelley is the eldest of the trio.
Records have it that during her days in high school, she was all for the music and drama group and was also a queen bee. So far, we know the stunning damsel is of white ethnicity and is also an American. Catherine's parents were her source of encouragement, they fed her dreams and believed in her abilities.
Her Career Beginnings and Achievements
Having been her own coach and tutor from a very tender age in acting and music, Catherine Missal started from the local theatres to wow the audience in communities and school plays. On each of her performances, her skills, zeal, and prowess were obvious for everyone to see and it wasn't long before she caught the attention of the big screens and scored a role on the reality Tv show, The Next Big Thing: NY alongside her sister, Kelly Missal. This was soon followed by a role in the Comedy film Vijay and I (2013). Subsequently, she got other roles like on the Tv drama Natural Selection (2015) and in the movie Movement and Location (2014).
Her growing career has also recorded roles in some big-time Tv shows including Law and Order: Special Victims Unit, A Tale of Two Cities and others.
Here's What We Know About Her Family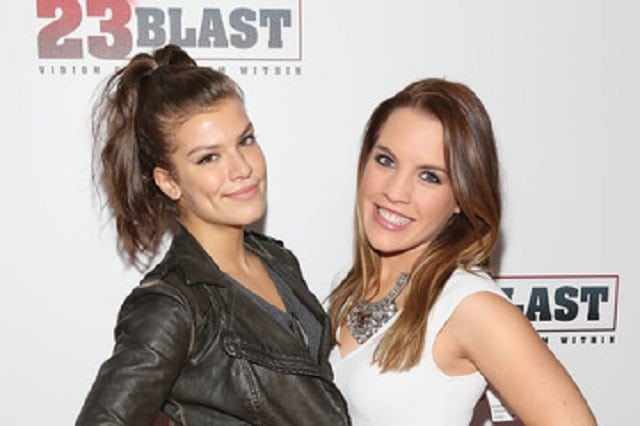 As earlier mentioned, Catherine Missal has kept most of her personal details off the record. She has two siblings, a sister; Kelley Missal and a brother; Steve Missal. Kelley is also a known actress and musician but like her sister, she barely talks about her personal life. She was born on October 25, 1993, and featured alongside her sister Cat in the movie Movement and Location (2014) but gained prominence for her role as Anya Bartosh in the family and drama film Contest (2016).
See Also: Megan Fox Husband, Kids, Divorce, Height, Measurements, Net Worth 
Her Net worth
There have been different records of Catherine Missal's net worth ranging from $500,000 to $700,000 but these all point to the fact that her net worth is still under review and has not been pegged to a specific figure. Considering how long and hard she has worked in showbiz and her performances so far, it won't be totally wrong to believe that as the years roll by she would be worth more than thousands.
Is She Single or in any Relationship?
Catherine Missal is very beautiful and has a charisma that should make irresistible, but to our surprise, she is very much single and is also enjoying her single life. Nevertheless, way back in 2012, rumors had it that she had a thing with one Anthony Back but there was never a confirmation or denial from any of them and as such, it remained a rumor.
Details of Her Body stats
Catherine Missal is one of the most beautiful young talented damsels in the entertainment industry. She possesses a pair of dark brown eyes and carries long blonde hair. She stands at 5 ft 5 inches and has a balanced weight of 52kg. Cat measures 32-23-33 for her bust, waist, and hips respectively.