Chance The Rapper is an American rapper, singer, songwriter, record producer, actor, and philanthropist. He gained fame after the release of his mixtape; Acid Rap. Since then, he has topped as one of the rappers in the world who can make almost anyone love and appreciate the genre. Initially, he started out his career as a secular musician but along the line, he took a turn to follow his faith and declared himself as a gospel rapper after he released his third mixtape Coloring book. He has bagged a lot of achievements and is a three Grammy award holder. Here are lesser-known facts you need to know about him.
Who is Chance The Rapper?
Chance The Rapper was named Chancelor Jonathan Bennet after he was born on April 16, 1993, in Chicago Illinois and raised in Chatham. He was born into a political home, his dad Ken Williams Bennet served the United States of America as a politician, he worked as an aide to Barrack Obama when Obama served as a mayor. Currently, Ken works as the Deputy Chief of Staff to Mayor Rahm Emmanuel. Chance's mom, Lisa Bennette served the Illinois Attorney General.
Most parents would want their child to take after their footsteps especially when it comes to politics but for the Bennett family, theirs was quite different, they encouraged their son and helped him actualize his dreams as a rapper. It is on records that Ken once spoke to the former president of the United States of America (Barack Obama) about his son's aspirations.
Chance The Rapper was a scholar at Jones College Prep High School, where he was very active in the school's Jewish Student Union. During his days at Jones, he wasn't one of the brightest students, he was quite a heady child. Often times he had poor grades and was also suspended on different occasions for uncalled behaviour. The rapper graduated from high school and attended a Community College for a week before dropping out.
His interest in music developed when he was way younger, he idolized the late hip-hop legend, Micheal Jackson. He developed a likeness for Billie Holiday and Sam Cooke because his parents adored them. The rapper also adores Kanye West.
He started rapping when he was in sixth grade and later formed a hip-hop duo Instrumentality group with his friend. The rapper's first audience was at the Youmedia Lyricist Loft located at Harold Washington Library. Afterwards, he released a debut project titled, 10 Day. With that project, he was declared as one of the 10 New Chicago Rappers To Watch Out For by Complex magazine. The rapper kept at a good pace and later produced a mixtape title Acid Rap on April 3, 2012. Ever since the release of that mixtape, it has hit over 500,000 downloads and counting on Datpiff sharing sites. On and on, Chance The Rapper worked his way through his career and has won several awards including three Grammy awards and a lot more!
Initially, he never started out as a gospel music artist, he had a turn around after the birth of his daughter and has taken sole dedication to the things of God. He believes in his supremacy and in his own little way to acknowledge the supreme being he has released a few gospel mixtapes.
Family Life 
Chance The Rapper is the younger of two siblings. He has an older brother named Taylor Bennett who is also a well-known rapper. The Bennett sons began rapping at a tender age and have developed the same kind of style. Just like his brother, Taylor also idolizes Kanye West and has picked several lessons from him.
The musician found love with Kristen Coley in 2013. The two have been together for years but have had reasons to stay apart in those years. Two years after they met, the two welcomed a baby girl named Kensil. The couple chose to keep their daughter's life under the radar until 2016 when Chance The Rapper posted her picture on his social media page.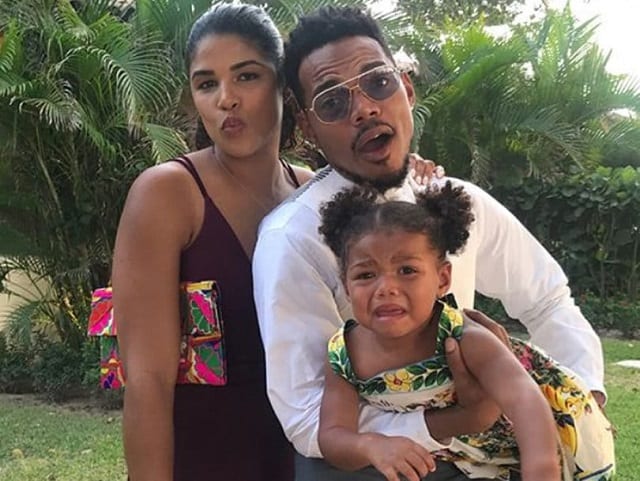 That same year, Kristen and the rapper separated. Few months after this, Kristen took to the court where she wanted the rapper to take up responsibilities for his child via child support. Later on, it was disclosed that the dispute between the two was settled out of court. On July 4, 2018, the rapper asked his longtime baby mama to officially be his wife and they got married a year after and also welcomed another daughter, Marli Grace Bennett.
How Much is He Worth?
The gospel rapper has produced numerous kinds of music but has never sold a physical album. He often distributes his songs through streaming services and prefers making his income through the internet. With his earnings, he had worked with a few business inclined companies like Apple and Kit Kat. He is estimated to be worth $33 million.