Charles Barkley may have been quite controversial during his 16-year career as a professional basketball player, sparring with opponents and fans alike, but the surprising and pleasant thing about him is that these controversies never touched his personal life. The power forward managed to keep his work and personal life quite distinct from each other and this fact has enabled him to emerge as a success in both of them.
The one-time NBA MVP and two-time Olympic gold medallist is married to former model and philanthropist, Maureen Blumhardt. Together, they share one child and have kept the embers of their romance on for about 30 years now. There is no talk of secret children or cheating scandals and the couple has been able to sustain their union in the long run. They are therefore a shining example in a world that is filled with short-lived unions and high divorce rates.
How They Managed To Sustain Their Interracial Relationship In The 90s
Charles Barkley is married to New York native, Maureen Blumhardt. Maureen was born in 1960, making her three years older than her husband. She is a former businesswoman, philanthropist, and former model.
Charles Barkley first met his wife in the mid-80s in Philadelphia. At that time, he was playing for the Philadelphia 76ers and had established himself as an NBA star while Maureen worked as a model, as well as legal aid for a non-profit organization. Their meet-cute took place in a restaurant and the two hit it off immediately. They later started dating and their love eventually blossomed to the extent that Barkley, who had always been hesitant about settling down, got over his misgivings and asked Maureen to marry him. She said yes and they tied the knot in a private courthouse ceremony held in the year 1989.
All throughout the time that Barkley and Maureen were dating and even up to their marriage, they kept their relationship quite secretive and away from public attention. This was not because they were ashamed of their love for each other but rather as a result of the state of inter-racial relations in the United States in the 80s and 90s. Things were quite charged and as such, couples who dared to breach the racial lines often found themselves being derided by both sides of the divide. It was this toxicity that made Charles Barkley and his wife keep their romance on a low key for several years. It was as things subsequently improved that they became comfortable enough to share their relationship with the public.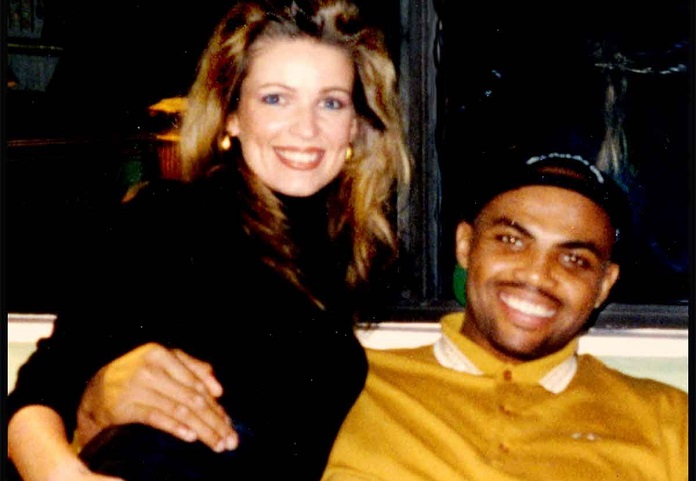 The Ups And Downs Of Her Long-standing Union
Charles Barkley and his wife have been married for about three decades now and their union is still going strong. The couple have a daughter together (more on that later) and they have made their home in the Gainey Ranch area of Scottsdale, Arizona. Their Sprawling mansion measures 6,000 square feet and features an eight-car garage. It also has a swimming pool, tennis court, as well as a putting green. The Barkleys have been residing in this home since they purchased it for about $2.2 million in 1998. They have however done several renovations and expanded its size over the years.
Given their luxurious digs, it is quite obvious that Charles Barkley and Maureen are enjoying the fruits of his glorious NBA and post-NBA run but it must be pointed out that they have had to weather some storms. Maureen had to support her husband all throughout his often-controversial NBA career. The power forward had a penchant for getting into fights with opponents on the basketball courts. He was also quite vocal and opinionated and all these fetched him several fines, as well as condemnations. Maureen however stood by his side and had a calming effect on him.
The former model also helped her husband deal with the disappointment of the several injury spells which marred his career in the mid-90s. He was thus able to retire on a memorable note on the 19th of April 2000. Barkley now works as an analyst for TNT while his wife keeps herself busy with charitable activities. One of the organizations that she supports is the Fresh Start Women's Foundation. Just as the name suggests, this is an organization that helps women to get their lives back on track through support services, jobs, education, as well as life skills.
Maureen has been supporting the organization for several years now and in 2016, she participated in a fashion gala that raised about $1.5 million for them. When she is not busy doing her charity works, Maureen Barkley can also be found on Twitter. She uses her account to share hilarious posts about her personal life and these posts show that she is still smitten with her husband. Back in 2016, a fan told her that she would be crushing on her husband during March Madness to which Maureen replied that she had been crushing on him, going to 30 years now.
Meet Their Only Child – Christiana Barkley
As earlier stated, Charles Barkley and his wife have one child together, a daughter named Christiana Barkley. Christiana was born in the same year that her parents got married and is now in her early thirties. She completed her high school diploma in Scottsdale before heading to Villanova University, Pennsylvania, where she obtained her first degree. The young lady also attended Columbia's Journalism School.
Christiana maintains a low profile and as such, details about her personal or professional pursuits are hard to come by. We however do know that the young lady is a big fan of basketball. It is also known that she has a great relationship with both of her parents. Christiana accompanied her mom to the 2016 Fresh Start Women's Foundation fashion gala held at the Phoenician.
Her father also cheered for her alma mater during a crucial game against the North Carolina Tar Heel in 2016. Many fans had concluded that the retired NBA star did so to spite Michael Jordan, who is a Tar Heel, but he later explained that he was only supporting Villanova because of his daughter. According to him, his daughter so wanted the team to win that she refused to attend the game so as not to jinx it.